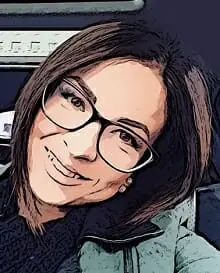 Welcome to My Tech Classroom!
My name is Emily, and I am an elementary school teacher and mother of two. I have been a teacher for 6 wonderful years and I can't, at this point in time, imagine doing anything else. I love everything about my job: the curriculum, the content, and most of all, the kids!

I am passionate about creating lessons for my students that get them excited about learning. I believe that learning should be full of engaging activities and entertaining content. Yes, it can and should be instructional and fun at the same time!
I'm an advocate for technology and a huge fan of cool teaching tools that didn't exist when I went to school. Digital possibilities help me enrich my students' understanding and create memorable experiences. And I'm happy to share my best practices with you!
When I'm not in the classroom, I'm busy being a mom to my little daughter and son who pretty much keep me laughing non-stop! I am inspired every day by my lovely kids, and I am incredibly thankful for every moment in my life. In my spare time, I also enjoy cooking, reading, and exercising.
I hope you enjoy browsing around my blog, and I love hearing from fellow teachers about all things teaching. So feel free to leave a comment!