Learning to read is a major instructional focus when it comes to education. Check out this comprehensive list of reading displays when looking for bulletin board ideas that will promote reading in your classroom.
Bulletin board ideas have come a long way since I started teaching in 2008. Not only are these reading displays encouraging to students, but many of the designs are three-dimensional or interactive!
Seasonal Reading Displays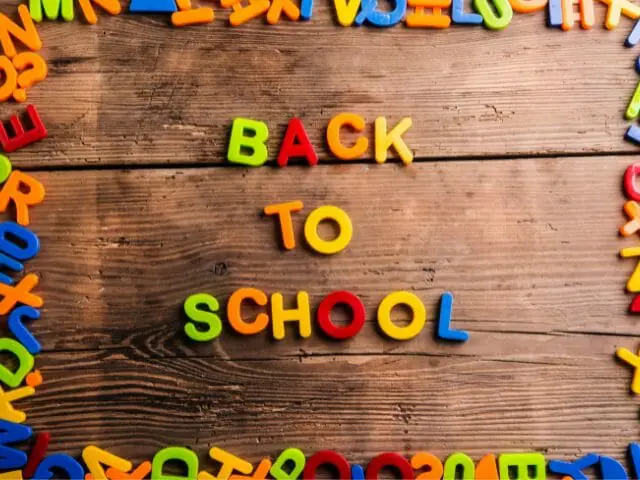 1. Back-to-School
This fun back-to-school bulletin is reading-themed and inspires your students to begin reading immediately. The personification used for this idea is so unique! Change out the book titles and you can easily keep this display up all throughout the year.
View here: https://www.pinterest.com/pin/111393790767329243/
Fun Fact: Welcome your students back to school by crafting a sleek bulletin board just for this occasion! Read my article 22 Most Creative Ideas For Back To School Bulletin Boards to brighten up your learners' 1st day!
2. Winter Holiday
This adorable snowman bulletin captures your eye and directs young readers to a seasonal book display. You can show off a selection of books or featured book titles when everyone comes to check out the cotton ball snow!
View here: https://www.atlantapublicschools.us/site/default.aspx?
3. Growing Garden
Spring is in the air with this three-dimensional flower bulletin board. This beautiful bulletin board will attract more than just bees, as people will gravitate toward new books!
View here: http://lorri6303.blogspot.com/2013/06/school-library-bulletin-boards.html
4. Snow Day
All kids love snowflakes, and what better way to encourage young readers than seasonal reading bulletin boards! This bulletin display lets you celebrate reading through the chilly winter months.
View here: https://www.pinterest.com/pin/262897696971555903/
5. Fall Leaves
Using a seasonal pun is a fantastic way to get students reading! The use of colorful fall leaves brings this board alive. Change out the leaves for snowflakes and you can redo your theme to match the changing climate.
View here: http://www.barbrahesson.com/wp-content/uploads/2018/12/leaves-bb.jpg
Fun Fact: Did you know that you could create a separate Fall bulletin board? Read my article 31 Fall Bulletin Board Ideas to learn more!
6. April Showers
A reading bulletin that addresses all ages will not only encourage reading but is the perfect way to bring color and style to a dark corner or blank wall in your classroom or school library.
View here: https://www.pinterest.com/pin/101049585365599651/
Year-Round Bulletin Boards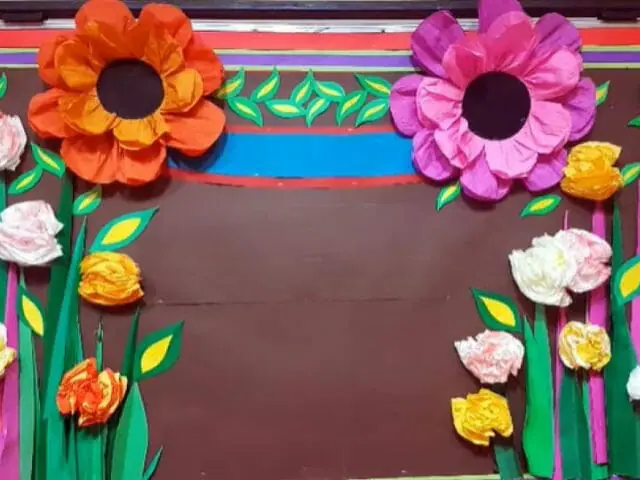 7. Hand Prints
A reading bulletin board like this one uses a play on words to catch your students' attention. Handprints add color and vibrancy. Make this bulletin board by cutting handprints out of cardstock or even using painted student hand prints!
View here: https://www.pinterest.com/pin/140806224764253/
8. Humor
I am considering using this bulletin board idea in my classroom next year! Using humor in your classroom is sure to win the hearts of your kids. I think upper elementary and middle school-aged students would really get a kick out of this roaring reading bulletin!
View here: https://www.pinterest.com/pin/197736239869911223/
9. Trendy
Posters like this one encourage reading by incorporating popular trends familiar to children today. Leave these colorful emojis up all school year so you can spend more time on your lesson plans.
View here: https://ontarianlibrarian.com/2020/02/01/reading-gives-you-all-the-feels-bulletin-board-display/
10. Signs
This reading bulletin uses signs to show students the importance of reading. You could list your favorite book on each sign for an alternate option as well.
View here: https://www.supplyme.com/products/where-can-reading-take-you-bulletin-board-idea-a7122
11. Tech-Savvy
Kids can't get enough of their devices, and this reading bulletin board incorporates classmates' photos to look like iPods. Utilizing student photographs brings a bulletin board display to life!
View here: https://twitter.com/gdonaldsonremat/status/438368952058925056
12. Dr. Seuss
Based on a popular book title from Dr. Seuss, One Fish, Two Fish, Red Fish, Blue Fish, this bulletin board plays on words using colorful fish cutouts. You could write book titles on each of the fish to display examples of related text.
View here: https://squareonekidsacademy.com/march-4th-2017-dr-seuss-week/
Creative Bulletin Board Ideas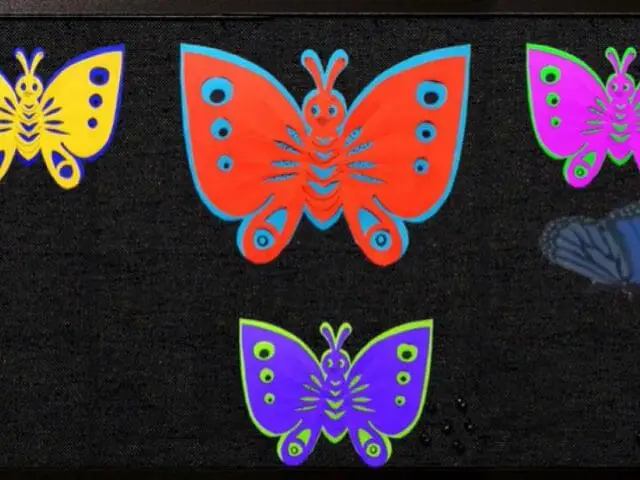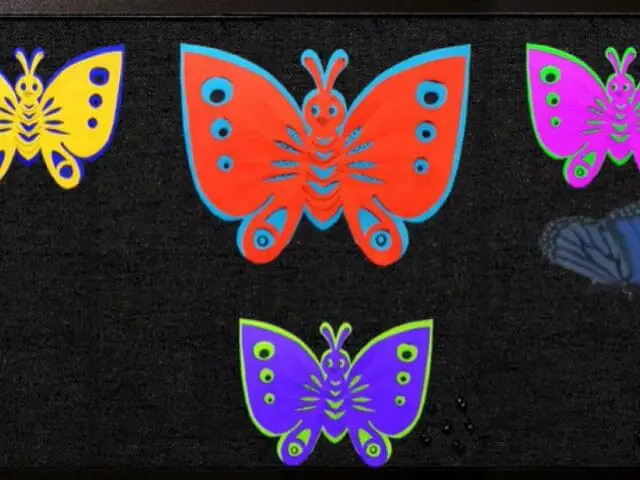 13. Characters
Reading bulletin boards that utilize well-known characters or trendy humor will likely get your students reading. Kids will quickly recognize these quirky Minions making this bulletin board a crowd-pleaser!
View here: https://www.pinterest.com/pin/5277724554727875/
14. Memes
Your older students will find the humor in bulletin boards that utilize memes. You can find appropriate memes that will have your class excited about reading.
View here: https://www.pinterest.com/pin/211035932530935606/
15. Thought-Provoking
Bulletin boards that are intriguing or ask a question encourage student participation. Educators can use a reading bulletin board to teach the author's purpose. Depending upon your lesson plans, you can use bulletin boards for teaching a growth mindset, too.
View here: https://www.pinterest.com/pin/267190190365552392/
16. Caffeinated
As a coffee fanatic, bulletin board ideas that incorporate my favorite beverage put a smile on my face. This creative idea utilizes a coffee-house-inspired design with the school's name incorporated into the logo. Your students will love this a latte!
View here: https://twitter.com/ScholasticClub/status/954488647138598912/photo/1
17. Butterflies
Three-dimensional bulletin board ideas are not only eye-catching but provide a whimsical feel for teachers and students alike. The folded paper cutouts leap off the wall bringing this bulletin board display to life!
View here: https://www.pinterest.co.uk/pin/7810999329785435/
18. Treasure Chest
This book display pairs well with a Pirate-themed classroom or library. Each cut-out has a book title that literally stands out!
View here: https://www.pinterest.com/pin/443393525809466921/
Interactive Bulletin Board Ideas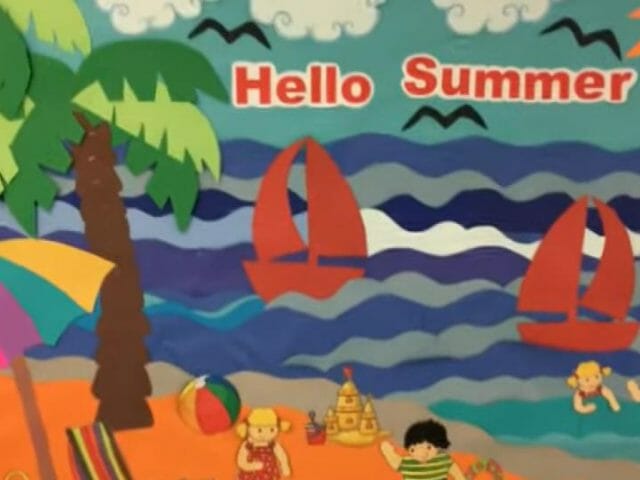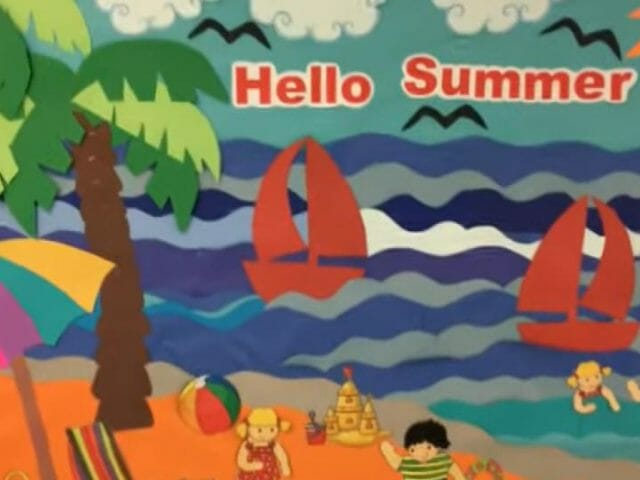 19. Keys
This thoughtful teacher provided information in this bulletin design. A creative idea like this will look great all year long, and it is versatile since you can change out the details or add book titles from time to time.
View here: https://in.pinterest.com/pin/382313455863518710/
20. Clothes Pins
I can't think of anything easier than a clothespin design when it comes to bulletin board ideas. Not only does it look clean and orderly, but it is also so easy to change out content throughout the year.
View here: https://www.fultonschools.org/cms/lib/GA50000114/Centricity/Domain/3247/bulletin%20board.JPG
21. Pick One
Whether you are picking flowers or picking books, reading bulletin boards like this one attracts the eye to a specific assortment of books. By presenting books on display in this manner, students can see what topics are featured for the month or season.
View here: https://www.pinterest.com/pin/40321359150636073/
Fun Fact: How about trying stories of the ocean and its underlying mysteries for fun, education, and leisure? Read my article 47 Ocean Bulletin Board Ideas To Try and see your learners swim in enthusiastic reading!
22. Umbrella
I am obsessed with this open umbrella design! It is raining readers! Each student can add the title of their book by designing book covers and providing a short summary.
View here: https://www.pinterest.com/pin/511580838894797844/
Students will be compelled to read when they can interact with a fun classroom visual!
Watch this…
23. Teacher's Choice
Talk about interactive! Reading bulletin boards that show book covers and staff photos is sure to be a hit! Students have to take action by guessing the teacher and their selected book. You could easily do this with student photos as well.
View here: https://twitter.com/OTBNA_1/status/862034444026236928/photo/1
24. Around the World
This large wall map design is creative but also useful because it shows students how various forms of text, both fiction and nonfiction, can relate to specific parts of the world. Older students will appreciate seeing the region that was discussed in their text.
View here: https://www.pinterest.com/pin/116249234118882170/
Informative Reading Displays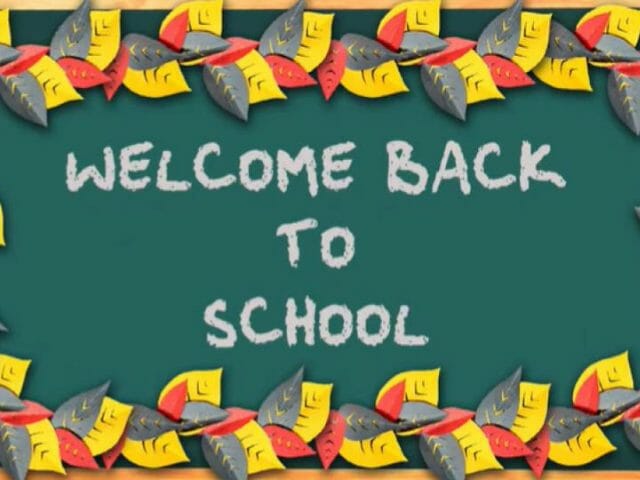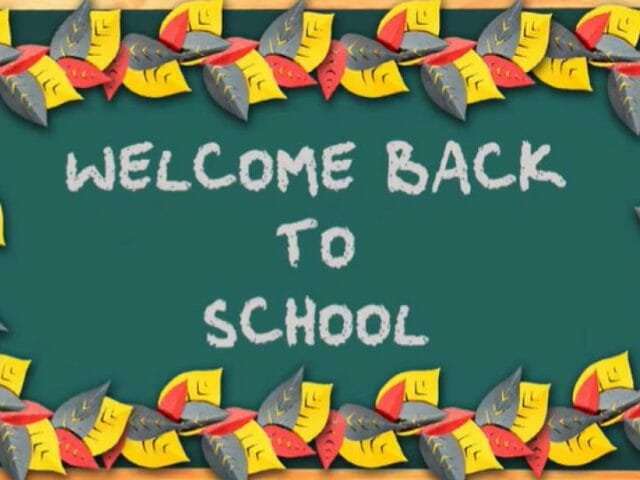 25. Reading Recommendations
A designated space for students to list their book reviews and recommendations can be meaningful to other students. Children and teens are often more influenced by their peers than their professors. You can use this design for other engaging topics too!
View here: https://twitter.com/thetckteacher/status/1433227852397232128
26. Text Features
Nonfiction text features can be tricky, but a display such as this provides a reference for students to easily refer to when studying nonfiction text. Reading nonfiction can be a struggle for some learners, however, having a visual reference is a useful instructional tool.
View here: http://brainwavesinstruction.blogspot.com/2016/08/nonfiction-text-features-bulletin-board.html
27. Literary Genres
Classroom displays that provide information and visuals enhance learning opportunities for many students. This handy bulletin provides a list of genres in literature including vocabulary words that are clearly visible from anywhere in the classroom.
View here: https://www.supplyme.com/products/literary-genres-writing-steps-back-to-school-writing-bulletin-board-a1417
28. Reading Comprehension
This classroom utilizes a bulletin to display reading objectives, standards, and strategies for learning. Many schools require teachers to display their academic standards for instruction, and this example shows teachers how to neatly incorporate all their information in one place.
View here: https://www.alamy.com/stock-photo-a-third-grade-classroom-bulletin-board-in-a-san-clemente-ca-elementary-92852923.html
29. Reading Groups
I like how this reading recommendation board is divided into categories. This is an idea if you want to provide reading materials for students working on different skills or levels.
View here: https://www.ncpedia.org/media/classroom-bulletin-board
30. Goal Setters
Reading programs such as Accelerated Reader offer goals to students to encourage reading success. Many classroom teachers create a chart or poster to help kids keep track of their progress.
View here: http://mrsterhune.blogspot.com/2011/07/accelerated-reader-rewards.html
31. Candy Land
Instead of using a simple bar graph to display student success, this creative teacher made a game word wall to help her students record their achievements. Using visuals, especially bright and candy-filled, is a surefire way to excite your students!
View here: http://www.piecesbypolly.com/2016/05/candy-land-reading-bulletin-board-with.html
32. Door Displays
If you are limited on wall space, don't fret! Using your classroom door, you can incorporate the ideas from these clever bulletin boards. This school even had a reading door decorating contest!
View Here: https://hpaciero.weebly.com/door-decorating.html
33. Book Shelf
Students can add book titles they've read to this bulletin board bookshelf! Watch the bulletin board fill up with books throughout the school year!
View here: http://teenlibrarian.co.uk/2018/07/30/the-librarians-bookshelf/
Jump In: You could always use an easel to create wonderful class boards, too! Your students will appreciate the experience of using one if they are encouraged to add their ideas. Check out my top list of teachers' easels here — 7 Best Teachers' Easels For Classroom Use That Will Revolutionize Your Teaching.
Frequently Asked Questions
What is a reading bulletin board?
Just like any other bulletin or classroom wall display, you can use large visuals with text or images for many reasons. Sometimes teachers use these displays to encourage students or to highlight their achievements.
Other times information or content is shown for instructional purposes or to simply express a season, event, or holiday.
How do you make a reading bulletin board?
Many teachers use examples for reference, but you can be creative and design a bulletin specifically for your classroom.
Use scrapbook paper, art materials, paint or precut letters to design your content. Cover the background with paper or cloth and apply a coordinating themed trim around as a border.
What is a bulletin board theme?
There are many reasons to incorporate a pinboard or visual to enhance your class environment. In this article, you can see many examples of themes related to reading instruction or encouragement. Many teachers match their wall displays and pinboards to the theme of their classrooms.
Closing
In conclusion, you can create some fantastic seasonal reading bulletin boards for your classroom or school! Use these ideas to promote reading, progress monitor reading achievement, or provide informational tools and resources for you.
The bulletin display ideas shown above are sure to enhance your kids' learning environment. When you see kids enter your classroom or library with a smile on their faces and a book in hand, you know your design is a success!
Last Updated on July 24, 2022 by Emily