50 Best Amazon Teacher Supplies for Classroom Activities
It took me several years of trial and error to get my classroom stocked with useful supplies. Only after using them did I know if they were fantastic can't-live-without or duds. I made a list of teacher supplies everyone can find on Amazon and divided it into categories from classroom organization to technology and electronic devices to make it easier for you.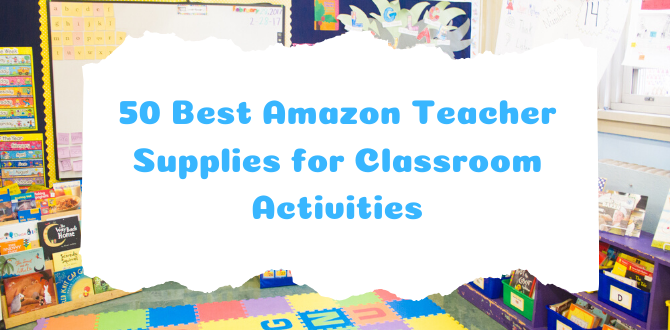 I'm not saying all these supplies are perfect, but they each either have a useful function or make classroom teaching easier and more effective. Have a look at my list and see if any of the items would fulfill your needs. You can bookmark this article for future reference because it contains a lot of information.
I've divided the list into seven categories. My best Amazon teacher supplies include:
1. Classroom Organization
This is a huge one, especially for elementary school teachers. We have a variety of educational resources including electronic items, books, art supplies, toys and much more. We are always ready to meet individual learning needs, and the trick is to be able to get your hands on a variety of items quickly.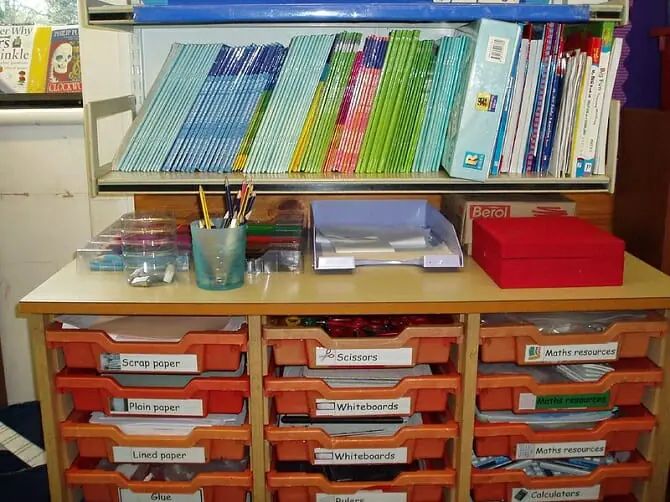 Bags, pockets and pouches
The best thing about keeping classroom supplies in bags, pockets or pouches is they are portable and easy to access. Pouches have handles and the flaps help keep books safe from falling out or getting wet if they are being carried home in the rain.
We are trying to teach our children to avoid single-use plastic. What better way than to demonstrate in the classroom the many uses of Zip-lock bags.
Baskets, bins and boxes
Baskets, bins and boxes come in a variety of colors for easy organization of different types of classroom supplies. They come with handles, label spaces and are stackable for convenient storage.
I use book bins to separate reading levels. I put simple reading in one color bin and those with more complex vocabulary in another color.
11 Best Book Bins to Arrange a Classroom Library →
Caddies
Caddies are similar to boxes and bins, but they allow you to organize several different items in one box. They have at least two compartments and some have four or six.
I use caddies to separate my sketch pens and crayons into colors because this reduces the search time for the children and helps avoid quarrels.
Classroom carts
Classroom carts come in a wide variety of models from simple shelves on wheels to attractive organizers with drawers and whiteboards attached. Carts have strong, locking wheels and many of them fit under a whiteboard.
I use the simple variety of classroom carts because I want versatility, so I can change the bins according to the activity. I like to move it around the room, but I also lock it in place.
Classroom mailboxes
Classroom mailboxes need to have individual compartments that children can call their own.
I use my mailboxes to keep my student's papers organized. I also have a mailbox that the children can use to leave me a message. If I have a message that needs to go home, I put one in each mailbox.
Learn about the best classroom mailboxes →
Charging stations
There are several types of charging stations that are suitable for tablets and laptops. They have short connector cords for charging that stays neat.
Laptop Storage Cabinets have short connector cords for charging that stays neat.
I find that charging stations are one of the most important organizing features of any classroom if you have electronic devices. Tablets tend to get left here and there and the necessary charging can be overlooked.
Learn about the best iPad charging stations →
Learn about the best laptop charging carts and cabinets →
Storage racks and stands
They can be as simple as shelves or as complex as labeled drawers. They can contain several colored bins. Stands need to be stable, so they don't tip over when they get knocked. Most have lockable wheels.
Desktop organizers
They can be as simple as a stack of connected plastic folders or like a mini-filing cabinet that fits on your desk.
Desktop organizers are essential for me to keep track of the activity sheets, coloring sheets, printed stories with questions and other lesson-related material.
2. Flexible Classroom
A flexible classroom allows children to sit in groups or alone according to their choice at the time. The classroom is organized for this and there is no seating grid. This type of classroom has been shown through research to be healthier for children who naturally like to move and are anathema to sitting still for long periods.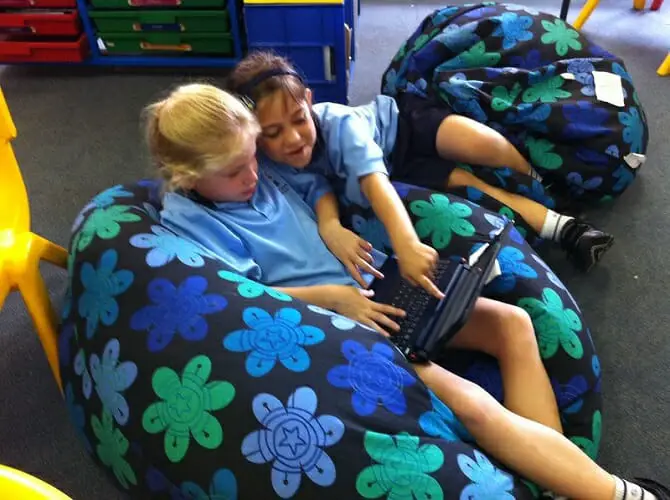 Classroom chairs
My classroom is arranged for flexible seating, so the types of chairs I have vary in style.
I have two beanbag chairs as well as ergonomically designed plastic molded chairs. I like especially like stackable chairs which are iseco-friendly, have low toxic emissions and air safety certified by BIFMA.
Learn about the best classroom chairs →
Classroom stools
When you think of stools for children, you may think of a hard, static stool.
This is not the only option anymore. Wobble stools are available that allow children to wiggle and twist while doing their work. I use these stools for children who simply can't sit still when they are concentrating.
Learn about the best classroom stools →
Classroom rugs
Classroom rugs come in several styles. The aim is to give a bit of organization to sitting in a group on the floor. They have shapes and colors or graphics of the solar system or a barnyard. They may have numbers and the alphabet and some have words for each letter.
I use a rug that has colorful circles that designate seating space.
Learn about the best rugs for classroom →
Stability balls
Stability or fitness balls allow children to adjust their bodies and move around while maintaining good posture. This ability lets children focus more on the lesson and less on their comfort.
I have used them for several years and the students who choose to sit on them in the classroom show more focus and interest in the lessons.
Learn about the best stability balls for flexible classroom seating →
Bean bag chairs
It's more fun to read a book while sitting in a bean bag chair than sitting at a desk. You can even get large ones that several children can use at the same time.
I have three in my classroom and my students get to use them when they want to read or work on a tablet.
Learn about the best bean bags →
3. Classroom Furniture and Equipment
Once you start using a teacher's easel, you will wonder how you lived without it. Other furniture and equipment for the classroom include bookshelves, rolling carts, games and the usual tables and chairs.
Teacher's easels
The most basic teacher's easel has a whiteboard with a tray in front for holding the pens and erasers. It is also suitable for clipping sheets of paper or charts.
I use it when I introduce a new subject. I want everyone to see and hear, so they can break into smaller groups for discussions later.
Learn about the best teacher's easels →
Bookcases and shelves
These are obvious features of any classroom, but sometimes you don't have enough, or the ones you have are not the right size. Size matters when it comes to classroom organization. Several smaller shelves can be placed in different parts of the room for easier access to supplies.
Classroom library
Even if your school has a main library, some children won't use it. The younger ones may feel intimidated, especially if they are beginner readers. If you have a small selection in a classroom library, there is a better chance those children will read. Put the books on a low shelf, so the children can browse without help.
Play equipment
Play equipment includes everything from sketch pens to puzzles. Blocks, Legos, and other manipulatives are needed for brain development and to keep little hands and minds busy. You may also have outdoor equipment such as balls. This is what your bins and boxes are for.
Tables, desks and chairs
These need no description but the way they are placed in your classroom makes all the difference. Also, round tables are great for student interaction during a lesson. Chairs need not be conventional. For a flexible classroom, they can choose from several unconventional seating possibilities, such as balance balls and flexible stools.
Rolling carts
You can find several types of rolling carts for easy portability. Bags for supplies have wheels just like a carry-on bag for travel, but it is configured for teachers. Rolling carts provide shelves can be easily moved around the classroom and locked in place.
I have a rolling cart with a whiteboard and one tote on wheels.
Learn about the best rolling carts for teachers →
Paper cutters
Paper cutters are invaluable for an elementary school teacher. They have a rolling blade or a guillotine blade and each has pros and cons.
I use it to make flashcards and other card games, paper shapes for craft activities and to trim worksheets and crop drawings.
Learn about the best paper cutters →
4. Classroom Technology and Electronic Devices
Technology has advanced every aspect of life including the learning experience. Today, children grow up using electronic devices for entertainment and there is no reason they shouldn't use them for education too.
Smartboards
Smartboards allow you to project activities from a PC to a large screen where children can interact with the material. They can get up out of their seats and match words, name the planets and myriad other things.
I use it for interactive activities to let my students actively participate.
Learn about the best smartboards →
Laptops and Chromebooks
Many schools give laptops to older students.
My kids use tablets for educational games and videos. If you have at least one laptop in your classroom, it is very convenient to use it with a smartboard or digital microscope. Chromebooks are useful for accessing information from the cloud rather than downloading it onto the machine.
Learn about the best Chromebooks  →
Tablets
One of the advantages of tablets is to allow individual learning. You can give different levels of math or reading projects to different children to meet the needs of both slow learners and advanced learners.
Tablets also allow students to play educational games such as math problems and quizzes online.
Learn about the best tablets for classroom use →
Computer speakers
Computer speakers enhance the volume and clarity of the sound from a PC, laptop or another device. They are essential when you are projecting a video or lecture on a smartboard, so the whole class can hear.
I use it almost every day because I noticed that when listening takes extra energy, many children just stop trying.
Learn about the best computer speakers for classroom →
Headphones
Headphones that are suitable for a classroom need to be comfortable for children and block ambient noise.
I use headphones that connect to a single source, so a group of children can listen to the same lesson. There are many other uses for headphones, especially for language learning.
Learn about the best headphones for students →
Voice amplifiers
Voice amplifiers are a boon for any teacher who has to speak to a large group of students. No more raised voice and sore throat.
I don't use it every day because my class isn't huge, but there are times when I want to be sure I have everyone's attention and a voice amplifier helps a lot.
Learn about the best voice amplifiers for teachers →
Listening centers
A listening center is a device that plays audio with multiple jacks for headphones. They allow multiple children to hear the same audio with individual headphones. They come with a varying number of docks.
I use my listening center to engage a group of children while I work with a different group.
Learn about the best listening centers for classroom →
Voice recorders
You may record a lecture with your phone or buy a simple recorder and microphone. Children can also use them. They are especially useful for music lessons and language activities.
Voice recorders allow children to hear themselves. I mainly use voice recorders for language pronunciation.
Learn about the best voice recorders for classroom lectures →
Cameras
Video cameras are useful for recording demonstrations and lectures. These videos can be shown to several classes to save your voice and to students who missed a class.
I tape lessons at home, so I can show them in class. It's easier when you can stop, rewind and explain along the way.
Learn about the best cameras for recording classroom lectures →
Air purifier
A small machine that filters indoor air, air purifiers can help remove viruses, bacteria and other airborne toxins to help children stay healthy.
I don't use air purifiers all year round, but during the winter when there is less fresh air coming in from outdoors, I use one to help keep down germs in the air.
Air conditioners
Your school may have central air conditioning, but many schools don't. An air conditioner can remove dampness from the air and lower the temperature for comfort in hot regions. In some regions, air conditioning is essential for students to have any concentration in class.
5. Games, Activities and School Projects
With the help of games, STEM kits, and art students can learn a variety of important skills. So, I'm sure all the supplies I will mention below should be in each classroom.
Arts and crafts
This includes a lot of supplies that need to be organized and stored. Scissors, crayons, paint and brushes, glue and paper to name a few.
Arts and crafts are an important part of any elementary school curriculum. It gives a lot of satisfaction while exercising fine motor skills.
Early learning
These games include counting, shapes, vocabulary words, simple addition and subtraction and basic fractions. You will find games online that children can play on their tablets or hard copy games you can keep on your shelves where your children can reach them. They keep some children busy while you give personal attention to others.
STEM kits
STEM kits include all you need to teach the Science, Technology, Engineering and Math curriculum. The kits include everything needed for electronic building and teach circuitry, electrical connections, simple chemistry experiments and much more.
I use the kits every day because they are fun and educational.
Learn about the best STEM kits for kindergarten children →
Learn about the best STEM kits for elementary school →
Learn about the best robotics kits for middle school students →
Math games and activities
You will find math games online for every level of the learner. From basic addition to calculus, there are games for everyone. Math games are fun for children and advance their math skills. Hardcopy games that require addition, subtraction and counting create the desire to learn math because they are challenging.
Language games and activities
Your listening centers and headphones are useful for language activities. Children learn a language faster when they can test their own pronunciation after hearing the correct pronunciation. Games are also fun and educational.
I use four types of language games, including card games, simulation and role-playing games, board games and party games.
Fast-growing seeds
Planting a seed, watering it and watching it sprout and grow is thrilling for younger elementary age students. It's a simple activity that just requires a cup, some planting mixture and a seed and is interesting both for elementary and middle school students.
I use it twice a year, once with blooming plants that children can take home and once with a vegetable that we transplant outdoors and eat in class.
Learn about the fast-growing seeds for school projects →
Fidget toys
There are many different types of fidget toys and you can make your own. Marbles in a sack, beads on a string and the infinity cube that never stops moving. They keep kids focused and give them a break from concentrating on lessons. Fidget toys may even contribute to peace and quiet for a short time.
Microscopes
Digital microscopes can be connected to a monitor or smartboard, so the whole class can see an object magnified. They come in varying degrees of sophistication, but even the simplest ones show leaves, insects, hair and many other things magnified.
I use it regularly to thrill my kids and garner their interest in science.
Learn about the best digital microscopes for classroom use →
Chick egg incubators
Egg incubators keep eggs at the right temperature and automatically move them around as a mother hen would do. If you want to hatch eggs, you should also have a brooder box for them to live in for two weeks after hatching.
I hatch a few chicks for my children every year to give them the experience of nurturing new life. It's thrilling when they hatch and the chicks start to explore the world.
Learn about the best classroom incubators →
6. Pay-Attention-to-the-Details
These are classroom supplies that you may take for granted until they go missing or you run out. Here's a list to help you stock up on the small items for your classroom, so you don't get caught without them.
Clipboard and clipboard stands
Clipboards allow children in a flexible seating classroom have an individual place to write. Clipboard stands are convenient for displaying information or to show sentences you want the child to copy. They are also useful on your desk. I have two, one for me and one to use for an individual lesson.
Folders and envelopes
These are items you don't think about until you can't find one. I recommend you keep a large stock. You can buy them in bulk and store them somewhere they are handy but not in the way of daily activities. After all, you can always use them next year.
Pencils, pens and markers
These are consumables that get used up. There is nothing worse, especially for children, to be using a marker that goes dry. You always need a backup immediately, and these are things you need to buy regularly throughout the year. I keep a box of 12 in my cupboard.
Pencil sharpeners
You may have a main sharpener in your classroom, but it is convenient to have small ones in art supply boxes or other places, so children can use them without getting up.
Small ones tend to make a mess, so look for the ones that are enclosed and collect the shavings.
Learn about the best pencil sharpeners for classroom use →
Teacher planners, journals and notebooks
These are very personal items and each teacher has his or her way of keeping track of their class. If you don't have the habit of writing a journal about interesting or unusual things that happen in your classroom throughout the year, it's worth starting one. After a few years, it becomes invaluable.
Notepads and paper
These may be provided by your school, but they are consumables and will run out, so you need to keep a constant supply. Always remember to order more before your supply gets too low. It may seem illogical, but sometimes the most common everyday things get forgotten until it's too late.
Magnets
Magnets are great for posting notes and artwork. They are also useful for teaching the magnetic poles. You can get clip magnets that will hold a pen o pencil on a board where they are easy to find and put back. Magnet bars are a great place to store scissors.
Timers
If your class needs to share tablets or time doing science experiments, timers help make it fair. If the children set the timer, they won't complain (usually) when their time is up. Timers are also useful for classroom management. Set the timer for a 20-minute art period or 10 minutes of free time.
Oil diffusers
If you like the idea of scenting the air with different essential oils, it's worth having an oil diffuser in your classroom.
I recommend you try several scents until you find one that your whole class likes, otherwise some will like it and some will be nauseated. There are very subtle scents that improve the indoor air but are hardly noticeable.
Learn about the best essential oil diffusers and oil blends for classroom use →
7. Classroom Decorations
The learning environment is very important. It needs to be attractive and interesting as well as relaxing and safe. Classroom decorations are the main way you can control the ambiance of your classroom.
Light filters
Light filters that cover fluorescent lights may have a big impact on the behavior of your class.
Studies have shown that fluorescent light is unnatural and unhealthy if children are near them for hours every day. Light filters can fix this problem. They come in off-white, blue, nature scenes and designs and aim to stop the glare and flicker of classroom lights. Some even disperse full-spectrum light.
Learn about the best filters for classroom →
Classroom posters
Attractive posters are useful for a variety of things. They may have information, such as the alphabet or numbers, or have a poem or picture that is the source of a discussion. You can purchase posters if you want to show a national monument or specific scene, and your children can make posters on different subjects.
Bulletin boards
Bulletin boards speak for themselves. (No pun intended). They tell you what you need to know. You may have one bulletin board to display artwork and another to give information such as holiday lists, notices for parents and other things. Just make sure the information is up-to-date or the children will stop looking.
Classroom transformations
Most of my students love it when I transform the classroom into a restaurant, art gallery, doctor's office, bank or other environments for new learning space. Make sure you keep together the items you used such as cooking utensils, doctor supplies or other items you need for the next time.
Final Thoughts
This list has helped simplify my teaching experience, and I keep it always on hand. You may bookmark it for future reference. I'm sure you have other tips that will help elementary school teachers, so please add them in the comments below.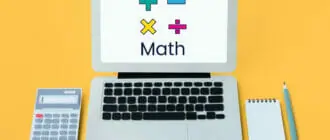 In today's digital era, online resources have transformed the landscape of education, providing students