Are you looking for free reading websites for kids? It can be difficult to find the best reading sites for your needs, given the sheer amount of content on the internet these days.
But, hear this…
There's no need to be overwhelmed! Worry not, because I have compiled a list of the best reading websites for kids.
We live in an age where so many excellent websites provide us with literary content at the touch of a button. But sometimes, it may seem like there are too many sites out there, and it's difficult to keep track of the best ones.
So, read on and enjoy!
Free Reading Websites for Middle School Students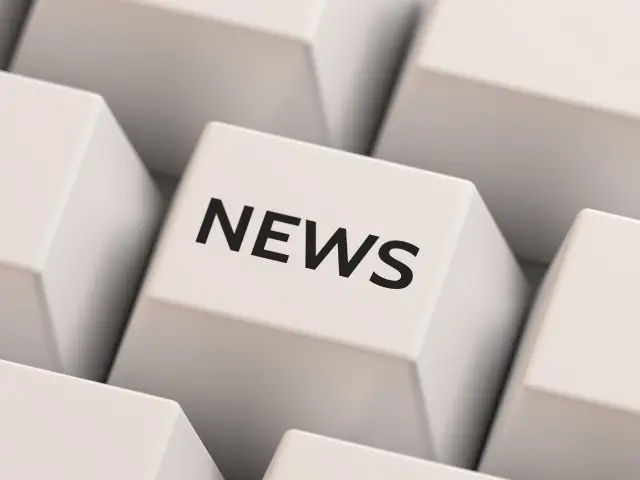 Dogo News hosts an array of articles on current events geared towards middle school students. The articles are constructed with middle school students in mind and range from the latest scientific discoveries to the most recent geopolitical affairs.
I love using this free site with my students because it is so accessible to every kid, no matter their reading level.
It allows students to toggle the reading level to match their reading needs.
Newsela allows students the confidence and freedom to digest the latest news in a way that works for them on an individual level. It also allows students to annotate articles easily with built-in tools.
This extension of National Geographic is a good reading website for kids in grades K-5.
It can be accessed via their free Resource Library, where you can find nonfiction articles, infographics, videos, and more.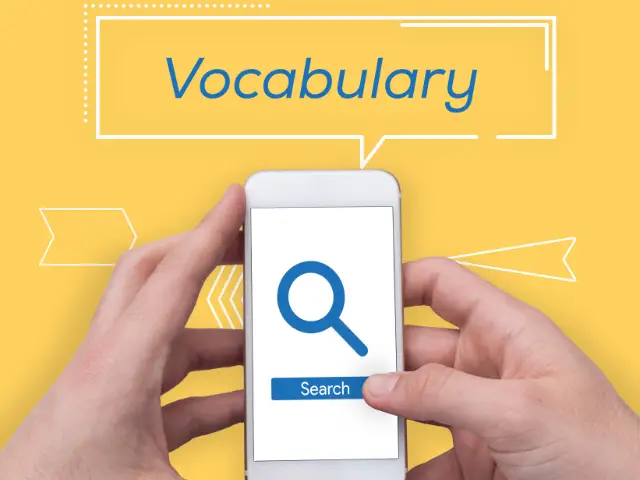 This reading website is especially great for any child seeking to improve their vocabulary. It was developed by the United Nations World Food Program. As middle school kids learn, they earn food for other kids in need across the globe.
Since its foundation, Free Rice has donated over 214 billion grains of rice to those in need. That equates to over 1.5 million dollars of food!
This website was developed with research-based techniques in mind to help children improve their reading comprehension skills.
Using this reading site will help your kid develop skills like visualizing, making connections, summarizing, and making inferences. These skills are vital for reading and everyday life.
It is easy to find content on this site since you can search by genre, grade level, and theme.
What I love most about this site is that it is a product by teachers for teachers. It is easy for teachers to create their accounts and then send reading assignments to their students.
Moreover, the site allows teachers to link up with Google Classroom. This feature has saved me many times during the chaos of lesson planning.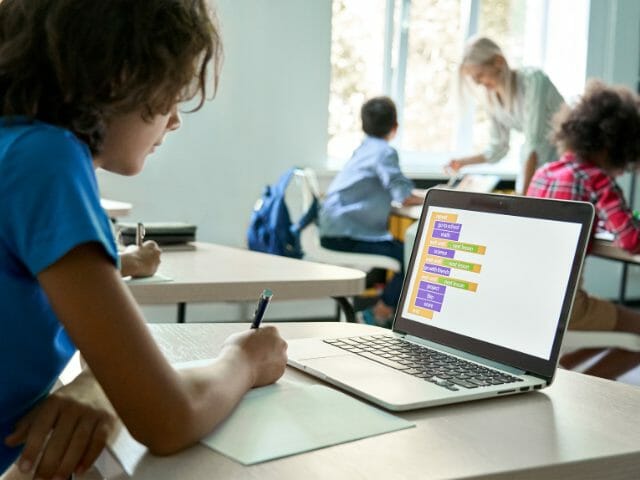 If you are looking for a site to improve your learner's reading comprehension skills, this is it. It provides a placement test and then assigns reading to students based on their levels.
This is one of few reading websites that are particularly great for struggling learners. It pushes students when it assesses that they are ready to move on, helping them boost their confidence.
The Smithsonian Tween Tribune is an excellent resource for students in grades K-12. The website provides access to several non-fiction articles and allows you to search for reading materials.
This website is also great for teachers. It is easy to assign articles from here, and you can use the built-in quizzes to track your students' progress.
If you are looking for reading websites for free, Epic Books is one.
It features free content for educators that matches all reading levels.
I often use it in my classroom to read to students or assign them independent reading.
The built-in dictionary and read-aloud are some of my favorite features. Additionally, the built-in tools make it easy to monitor the students' reading progress.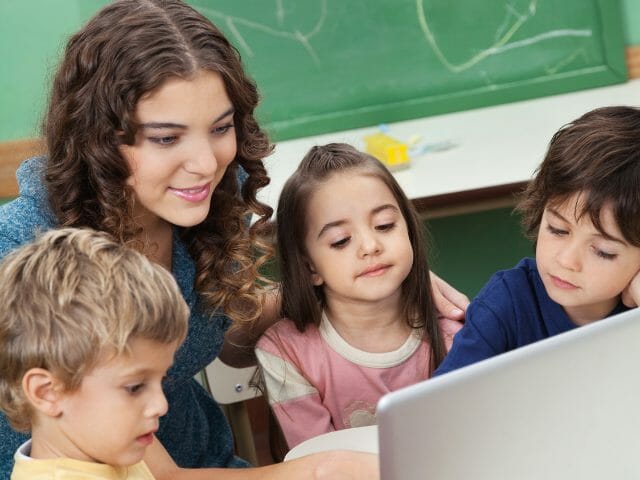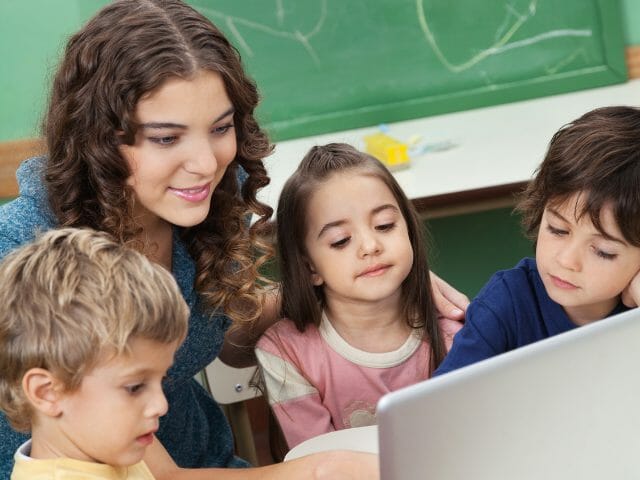 This is the perfect website for kids of all ages to practice their reading comprehension skills. The interface is easy to navigate and allows teachers to select passages by grade level or topic.
Similar to Newsela, Readworks allows you to toggle passages to meet students at their reading levels. This feature helps a child develop their confidence and independence in their reading life.
Storyline Online is an excellent resource for younger readers and those with learning difficulties. The website features a wide range of stories read aloud by beloved actors like Chris Pine, Viola Davis, and Lily Tomlin, among others.
The stories are accompanied by detailed illustrations and can help young children build a path to independent reading skills.
Here is an incredible resource for any student learning English as a second language. ELA students can easily use the site to practice their reading and language comprehension.
This site hosts over 1,000 passages designed to help K-12 students gain confidence in their reading skills.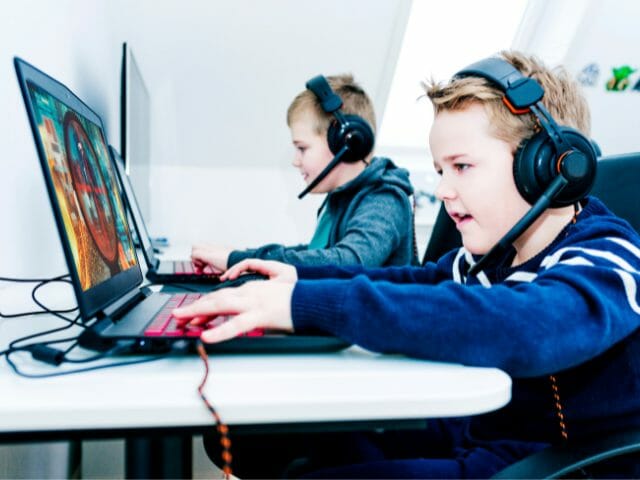 Trick children into learning with FunBrain. It is one of the best free reading websites for kids that turns reading and learning into a game! My students love to play games on this site. Through these games, they build their vocabulary and comprehension skills.
A fun fact about FunBrain is that it is where Diary of a Wimpy Kid was originally published before becoming the print book series that so many kids enjoy today!
Khan Academy Kids is a website designed to foster children's learning. They offer courses ranging from math and science to history and language arts. The option to read across all subjects provides students with a wide variety of learning opportunities.
The site provides content for grades Pre-K through 8th grade. It also offers free courses for adult learners.
The website was developed by the Oxford University Press. It has a variety of materials, from free electronic books to a wide range of games designed to help young learners increase their reading confidence.
The site is useful for learning at school or at home.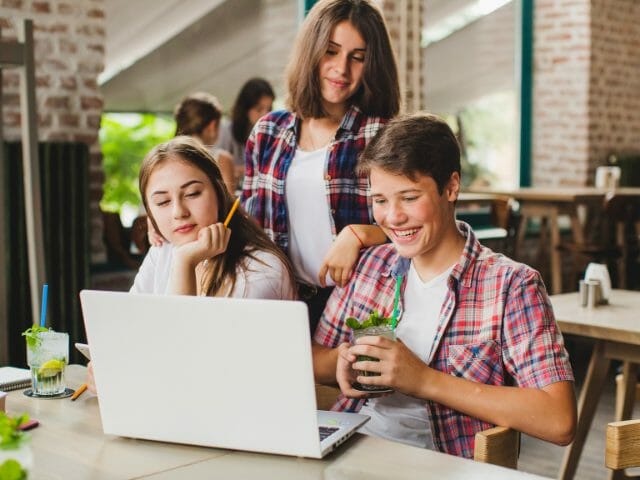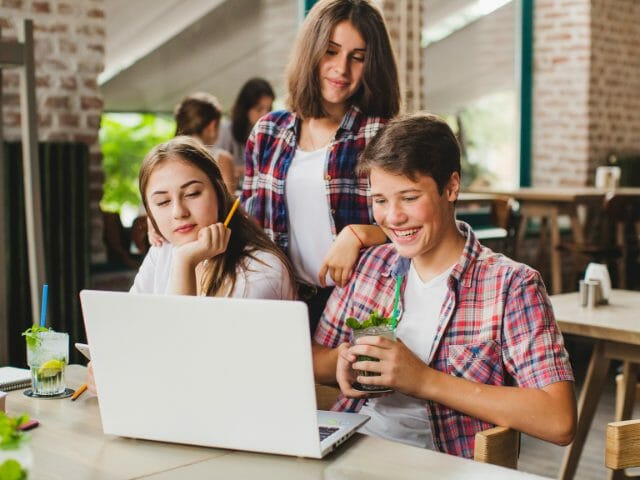 This reading site helps children and beginning readers develop their vocabulary. It also helps children develop phonemic awareness and gain independence on their learning journey.
This online site is written by professional journalists and features a variety of articles that inform children about current events all across the globe.
The platform is designed for kids in grades 3 through 8. Discussing news with children this young can pose challenges at times. My favorite feature of this particular site is that it has different activities and tips to help children unpack their current, heavy events.
Did you know "storybooks come to life"? Well, on this site, you access a selection of animated storybooks. This, coupled with engaging music and read-along text, will even captivate a reluctant student to read.
The site improves focus, comprehension skills, and fluency.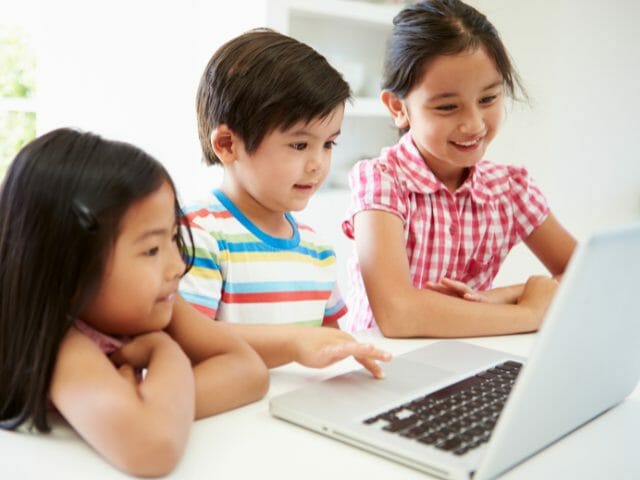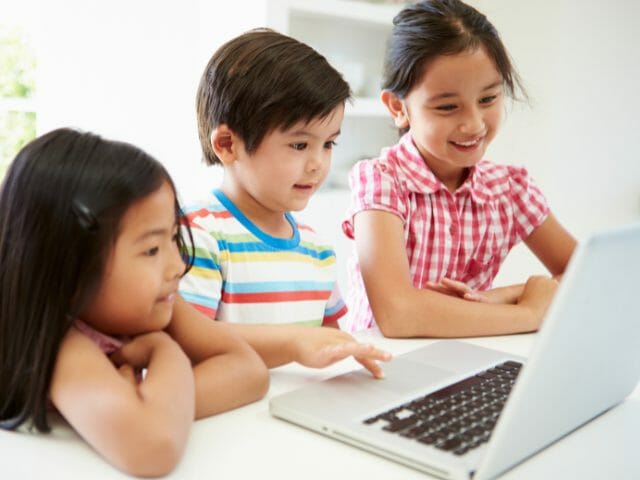 Here is another incredible online resource featuring a wide variety of stories. Founded in 2008, the site's mission has been to provide access to education for children worldwide.
The founders believe reading is essential for childhood development. For this reason, they offer this free website so every student can gain access to the stories.
This great reading site acts as a digital library for children and parents looking for more reading material.
The International Children's Digital Library has an enormous catalog, with over 4,000 free ebooks for kids to access online! Their books come in a variety of languages and are perfect for readers aged K-8.
Biblionasium is a site where kids, parents, and teachers can review and share their book recommendations. Reading doesn't have to be an isolating activity, and this website adds a social element to children's reading adventures.
This site has been compared to Goodreads for kids, where all the content is geared towards increasing children's engagement and excitement for the written word.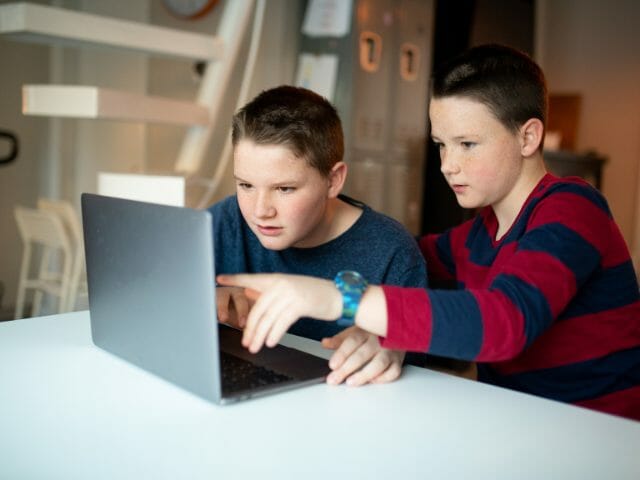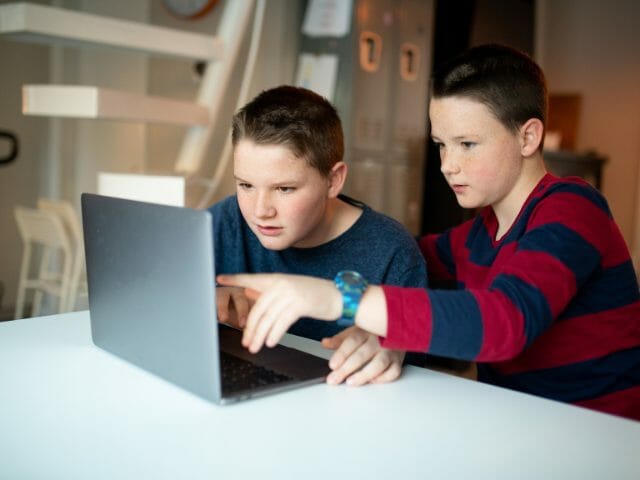 ABC Mouse is an award-winning curriculum website that starts with the basic alphabet and advances to more advanced reading and writing levels.
This reading website is suitable for learners between grades 3-8. Apart from reading, the site offers different learning activities for practicing math, science, and more.
With over 1000 activities, Homer helps kids learn and grow. These activities are tailored to match a learner's age and interests.
This paid reading website uses songs, games, and rewards to motivate children to read. But, you get free access for the first month.
This site features tumble books, graphic novels, and many read-along that kids love. The vast collection of books gives readers the freedom to choose their reading material.
IXL is channeled towards helping readers improve their reading, writing, speaking, and listening skills. This site features 2000+ skills for kids in Pre-kindergarten to those in 12th grade.
Reading Rockets is another free reading website for kids. It incorporates games and reading strategies to help young learners read better and build vocabulary, fluency, and comprehension skills.
Pebble Go comes with an interactive interface and is designed to satisfy a learner's curiosity. It features engaging articles and colorful multimedia to promote independent learning.
This paid reading site is specifically for kids aged 12 and below. The featured books are easy to read and engaging with simple-plot stories, engaging pictures, and non-fiction texts.
Middle school kids enjoy reading news reports from their fellow age mates on this website. The topics added here are both authentic and relevant to a young reader.
Read-aloud books are also fun for middle school learners. This reading site provides read-aloud materials with video clips. Most books feature familiar and historical characters for more engagement. You can choose free access or sign up to become a member.
MobyMax is a must-have assessment tool for teachers. It assesses learners to identify missing skills and those that need reinforcement. The site features formal tests, benchmarking tests, and exit tests.
There are interactive lessons and adaptive learning to bridge any learning gaps.
This online reading site is geared to help K-1 and preschool kids. It includes lots of videos that aid phonics awareness, fluency, vocabulary, and comprehension skills.
This unique learning site helps learners with reading problems enjoy reading. Bookshare is customizable into audio, large texts, braille, or audio and highlighted text. This way, blind learners or those with dyslexia or cerebral palsy do not miss out.
This site is a helpful tool for teachers to find out the learners who engage in reading and those that do not. The website's algorithm gives teachers access to data reports and quiz results to know which student requires additional help.
Meanwhile, the site helps learners develop critical thinking through open-ended questions. They also receive personalized feedback from Owlfonso.
Reading Vine is engineered to help kids of all ages. The curriculum is inclusive since it features supplemental reading practices that you can personalize to meet individual needs. It is easy to search for content on this free website.
Teach spelling, vocabulary, and phonics through this paid reading site. Numerous learning activities teach and reinforce concepts, so middle school kids have fun learning.
Starfall teaches mathematics and language arts from preschool to third grade. Here, learners are engaged in play, exploration, and positive reinforcement to stay motivated while learning.
The site is particularly helpful for homeschooling, special education, and English Language Development.
Make storytime more lively with this website. It uses animated videos to tell stories as well as games and sing-along songs to captivate prekindergarten, kindergarten, and grade 1 children.
This well-organized online reading resource is a product of educational professionals. Middle school kids can use the platform to hone their English and math skills, play games, or boost their vocabulary.
Wrapping Up
Reading truly is fundamental and possible thanks to the free reading websites for middle school. I hope this article helps you find the best reading websites for free or paid. All the above are good reading websites with excellent literary content.
Please let us know if any of these sites worked for you in the comment section below.
Last Updated on July 25, 2022 by Emily