We all know how tiresome teaching little kids can be. They can be mean, and tricky to explain things to, but worst of all, they get bored way too quickly. The dilemma for every teacher remains the same: how to make learning fun?
We all know kids love playing games and tend to pick things up quickly when doing so. So what if these two were combined? Well, that is exactly what smart board games are, a combination of learning while having fun.
Why Choose Games?
These games have three huge advantages. Firstly, they can make classes fun, and interactive for students. Secondly, whilst being fun, they also allow teachers to stick to the core topics of their curriculum.
Lastly, through these games, teachers can finally address the problem of meeting different learning needs of different students i.e., visual learners, and kinesthetic learners, amongst others.
As a result, Smartboards, or interactive whiteboards, have become increasingly common in classrooms globally. Statistics show that 50% of classrooms in the U.S. and 60-70% of classrooms in countries like Canada and Australia, use smartboards. And research backs this up too!
So How Do These Games Work?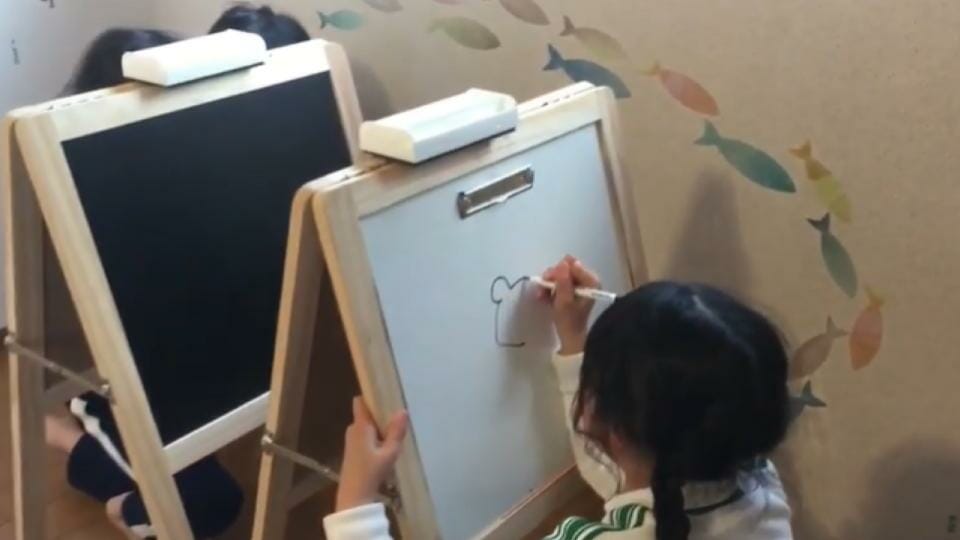 Unlike our other gizmos, it is very easy to play games on smartboards. Similarly, smart board games do not require following any elaborate installation instructions to use either. As a teacher, one can always start with classics like Hangman, or Pictionary.
All that these classic games require is a whiteboard, something that is pre-installed in most smartboards. Another classic is Kahoot. Kahoot allows teachers to build multiple-choice quizzes that students then compete to answer rapidly and correctly. The application can be easily installed on the smartboard.
But what if matters could be made even easier?
Are free Smartboard games even available?
Though the answer to that question is no, there are plenty of potential websites that offer teachers smartboard games for free. These websites offer games to play on smartboard that are tailored for all the grades ranging from preschool to 12th grade.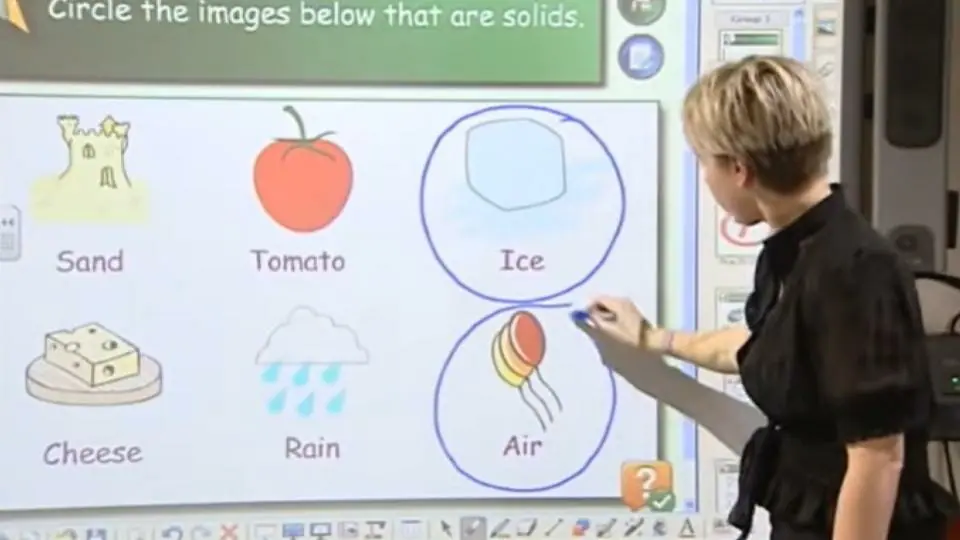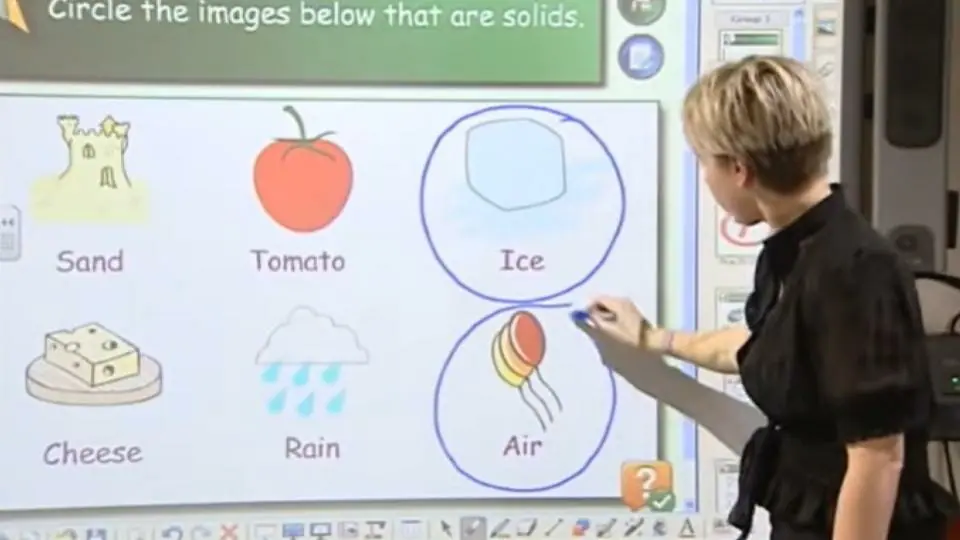 To make things better, these websites further subdivide these games in accordance to the subject they deal with including:
Mathematics
English
Science
Music
Art
Foreign Languages
Games For Mathematics
Mathematics is a core subject in any curriculum. However, mastery over some key mathematics concepts can be challenging for students at times. However, a smartboard game for mathematics, with multiple players, can make this exercise easier.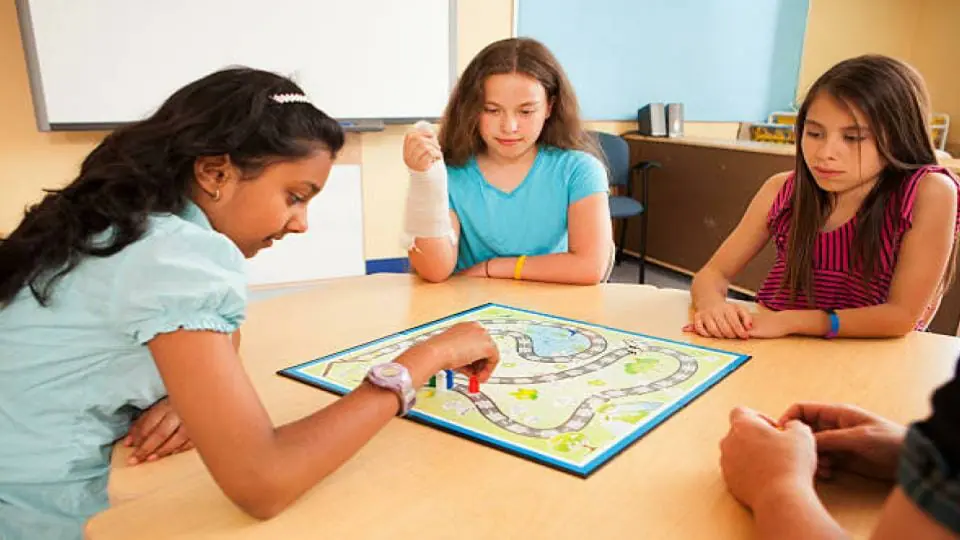 Say, for instance, some kindergarteners need to practice addition and subtraction. Teachers can use games that add and subtract their favorite things such as toys, candy, etc., to help them learn this in a fun way.
However, these interactive games are not just limited to basic concepts. Complex topics such as polygons and straight-line equations can also be taught through these. To check out more of these cool mathematics games, click here.
Exercises For English
Learning a language in an interactive environment was always easier for all of us be it in English, Spanish, etc. But, with the emergence of COVID-19, this blessing was taken away from many children way too soon. However, smartboard games for elementary classes can help us teachers save the day.
Be it reading, games, or articles, interactive whiteboards can help us bridge the gap that has been left wide open due to online learning. Using this, you can teach a range of topics such as metaphors, reading comprehension, idioms, etc., in a more engaging way.
I must also mention that these games are not just limited to elementary classes. You can also find plenty of websites on the internet that offer fun activities for 11th and 12th-grade students.
Jump In: Classroom exercises are not limited to a specific grade level. As proof of this, I researched and found one of many games that is implementable to any class setup. Read and learn more here — ELA Games: 15 Fun Language Arts Activities for Middle School.
Activities For Science
Science is something that requires a hands-on approach for students to learn. However, pulling off practical scientific demonstrations in a class was always tricky for me, as it also must have been for you.
However, smartboard games for kindergarten students demonstrate how science can be made fun without having to leave your classroom. For instance, basic concepts like gravity, motion, states of matter, etc., can all be taught using simple gaming applications.
Moreover, fun applications can also be used to tackle more advanced topics. Things such as frog dissection or the periodic table can be easily dealt with using interactive web applications as well
Games For Music
No classroom is ever really complete without some music. However, giving expensive instruments to a bunch of 6-year-olds may not be the brightest idea if you ask me. So how do you kill two birds with one stone you ask?
Simple, you can use gamified smartboard apps. These apps are designed to be children-friendly and are freely available online.
Exercises For Art
And since we are talking about music, it would be a shame not to mention art. Art, like music, is quintessential for the growth of any school student. Yet, we all know how messy art class can become the moment a group of 10-year-olds gets their hands on some water paint.
The solution you ask? Art tailored games for smartboard. Not only are these more convenient for a class, but these games also help you significantly reduce the school budget dedicated to art supplies.
Activities For Social Studies
Social Studies is an important component of any curriculum.
Through gaming exercises, you can turn a boring lesson on history into fun exercise students are willing to engage with.
Research has also shown
that using interactive games to teach social studies to students can yield significant positive results.
So if you are a teacher, and are on the hunt for some fun social studies games, click here.
Jump In: If you are planning on implementing this technology in your class, then proceed to read my post for more information — Smart Board Cost And Everything You Need To Know About It.
———————————–
Frequently Asked Question (FAQs)
With all these benefits, I bet we have some skeptics in the crowd. Here are some common queries and some simple answers to them:
Are smartboard games actually helpful in letting children learn?
In a word, yes. Given that the future is all modern and revolves around tech, smartboard games are a good introduction for children into the world of technology.
It exposes them from an early age and lets them develop a familiarity with the applications of the future.
Complicated Applications In A Classroom Full Of Children, Is That Not A Recipe For Disaster?
Most Smart Board games are designed to keep the accessibility and comfort of teachers in mind. Thereby, most of these apps allow teachers to actively supervise the students while they play them.
With All These Features, Wouldn't Smartboards Require Maintenance That May Be Too Expensive For My Small School To Afford?
Smartboards in fact require very little maintenance and are less messy than traditional white and blackboards. Since they use electronic pens and do not require constant software updates, smartboards are essentially a one-time expense.
Conclusion
With everything said and done, I believe we can close the case of smart board games. Not only are these helpful, more interactive, and more dynamic, they have a smaller ecological footprint and are less messier than traditional white and blackboards used in our classes.
Moreover, since most of these applications are easily available for free, they do not create excess budgetary constraints on schools either.
All in all, whether it be for elementary school students, 12th-grade students, or differently-abled students, these web-based games fit the bill of any class neatly.
Last Updated on July 24, 2022 by Emily