When setting up your classroom this fall, remember to include a birthday board display for your students. Everyone loves to be recognized for their special day, especially young children.
So, now…
Search for ideas and get creative with your birthday board! You can customize your display to match the theme of your classroom or find a more traditional birthday board that features candles, party hats, or cake.
Stand Out Displays
1. When teachers search for birthday resources, they can find numerous examples of three-dimensional bulletin boards. These gift-wrapped presents are visibly appealing to kids of all ages.
2. If three-dimensional walls interest you, here is another cute find! This teacher used gift bags in her classroom.
View here: Gift Bags
3. This rainbow birthday display is bright and colorful. Each color of the rainbow specifies a different month of the year. Add student names to the bottom of their birth month so they can search for their names.
4. This teacher used paper plates to make her lettering really stand out. You can add your own lettering written by hand, cut out letters using a die-cut or a Cricut machine, or search for pre-made bulletin board letters.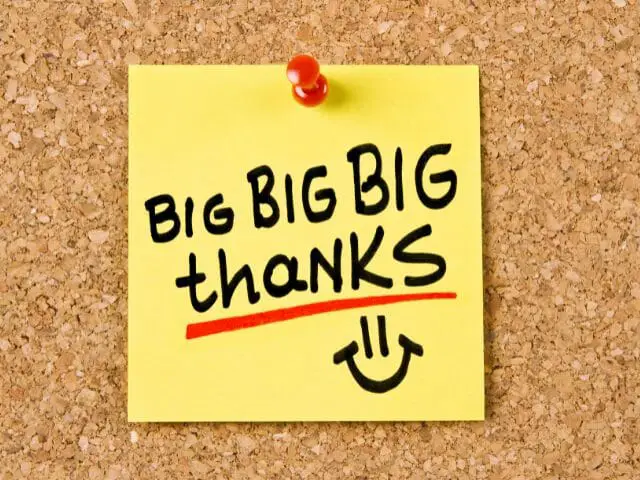 5. A quick search and you can find just about anything you are looking for. This adorable birthday sign makes a beautiful wall display, yet it also could serve as a pretty photo backdrop for taking birthday pictures!
6. If you search for a birthday board that will really stand out, this design even lights up! Not only is this 3D cupcake find adorable, but it also hosts embedded lighting for added flair.
Creative Displays
7. If you are crafty you can make a birthday sign to hang in your classroom. Use buttons or cut out shapes to represent the month categories, then hang ribbons from each month to attach individual student birth dates on each.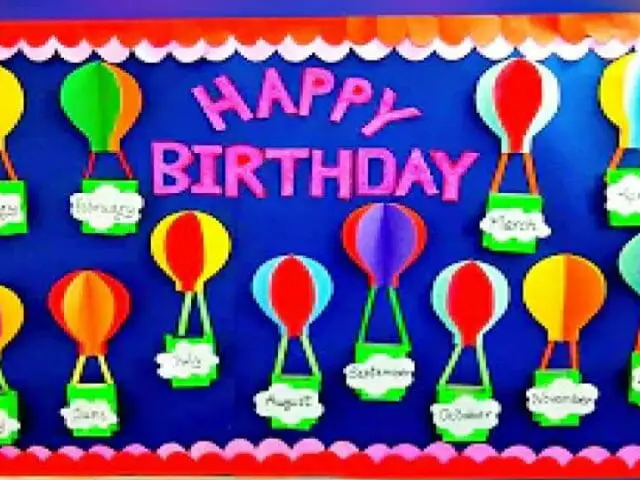 8. I love the idea of using clothespins to hang tags for each month of the year. This adorable frame will make your classroom feel homey. Search videos and resources for more ideas like this one!
9. Now here is a creative idea! Use a magnetic whiteboard to create categories for each month of the year and include a list for each of your student's birthdays. Using magnets is a fun way to display birthdays, but it also makes changing out names or information easy.
10. Birthday boards aren't only for students! Think of adding a fun monthly birthday bulletin to celebrate your favorite authors like Dr. Seuss. You can also search for resources that celebrate teacher birthdays and other staff members in your school.
11. This teacher used black paper to create the background for her classroom birthdays. Using a silver or white Sharpie, you can easily add student names and birthdates to your wall and it will really pop!
Thematic Birthday Boards
12. If you want a cute owl birthday board for your classroom, look no further!
13. Fishing for birthday resources? Search no further! Your students are sure to enjoy this fishing-themed creation for displaying birthdays in your classroom.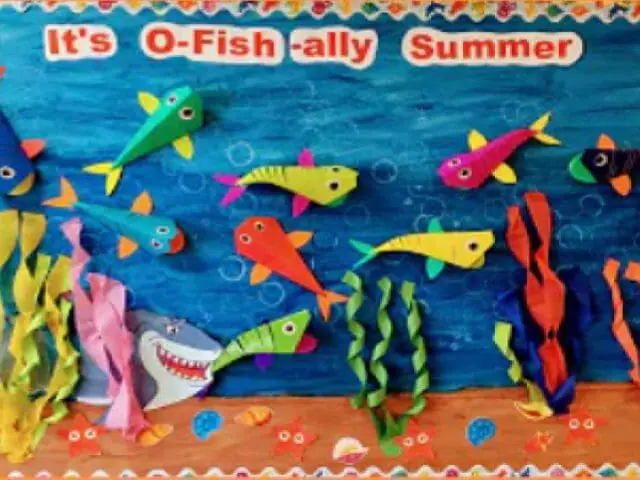 14. Donut you know? Yes, here is another adorable resource if you want to use a sweet theme like donuts for your classroom display!
15. Teachers can find thematic displays by conducting a quick internet search such as this birdhouse chart for their classroom.
16. These sparkly birthday stars are sure to be a favorite among your shining stars!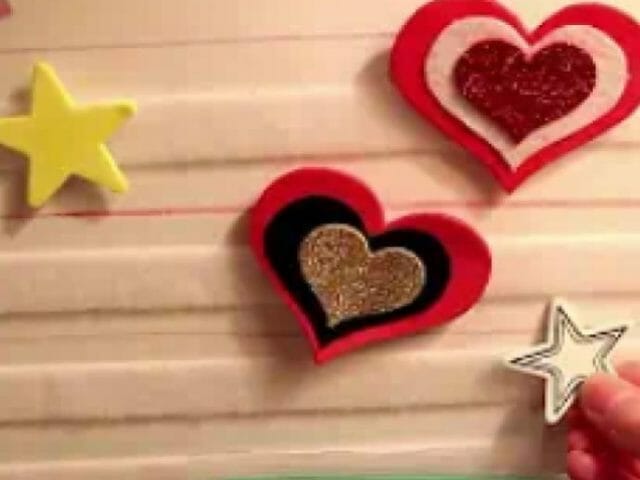 Easy Birthday Board Ideas
17. When you search for ideas, you can find some inexpensive options for birthday boards. This classroom teacher used construction paper and markers to cut out cupcakes for each month. Then, she added candles to represent each student's birthday.
18. As teachers search for innovative birthday board ideas, they can find special resources with printable birthday content. This item is on the list because you can customize the content, especially for your students.
19. If you like to decorate your classroom according to a specific theme, check out this cactus birthday display.
Look for a colorful notepad with pages to match the look of your classroom theme and laminate twelve of the pages to use for your birthday wall display.
20. You can find clever portable ways to display birthdays in your classroom, such as using a tri-fold poster board as this teacher did.
21. On a time crunch? There are many birthday posters available for purchase. Simply write student birthdays on the chart and you're done!
22. Not feeling crafty? Check out this premade birthday board.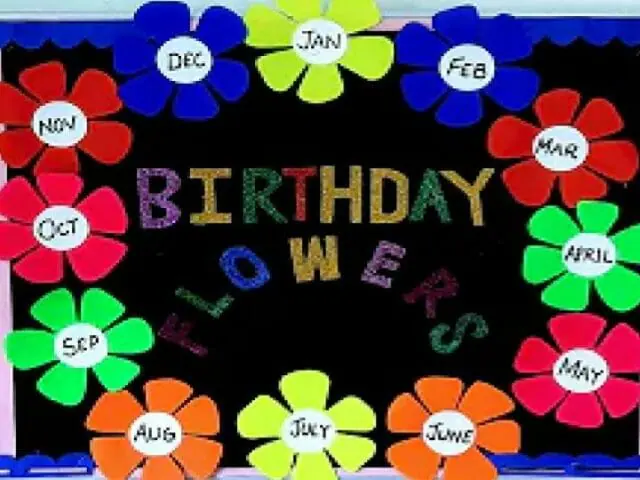 Photograph Board Ideas
23. Students will love this birthday bulletin board idea because it features their photographs. Have students hold the number of their birthday in the photograph so you'll know the exact date of each child's birthday.
24. Young children need visuals, especially when it comes to abstract concepts such as time and space. This is a fun way to help your students search for their birthdays each year.
25. Teachers can search to find a list of resources dedicated to birthday board ideas, and this school took it to a whole new level. Utilize a birthday booth to take pictures of your kids on their birthday!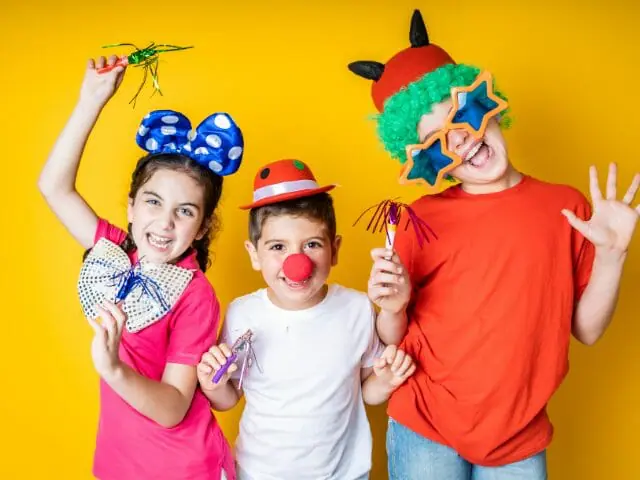 26. This is another magnetic board idea with personal photographs embedded into the calendar. You can make special magnets for each of your kids with their pictures on them.
27. Use a photo flower collage as your classroom birthday board or search for similar ideas.
28. I like how this teacher created a monthly bulletin board to feature the students who are celebrating birthdays for a specific month.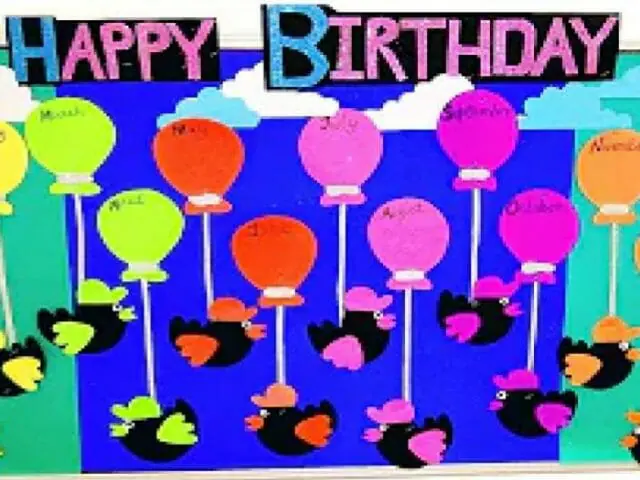 Interactive Birthday Boards
29. This birthday board idea uses cutouts of children. Your students could even decorate their own paper characters. This takes little time away from instruction but will make birthdays feel important to your kids when they search for their own names.
30. Search no more! This birthday board content incorporates the students with interactive birthday crowns.
Students create their own crown at the beginning of the year, which is displayed on the birthday sign. For each birthday, the children get to wear their crowns for their special day.
31. Check out this adorable find for student birthday ideas! This teacher used fun swirly straws to make birthday balloons for her kids. They look fantastic in a display vase and are easy to distribute as treats on each student's birthday.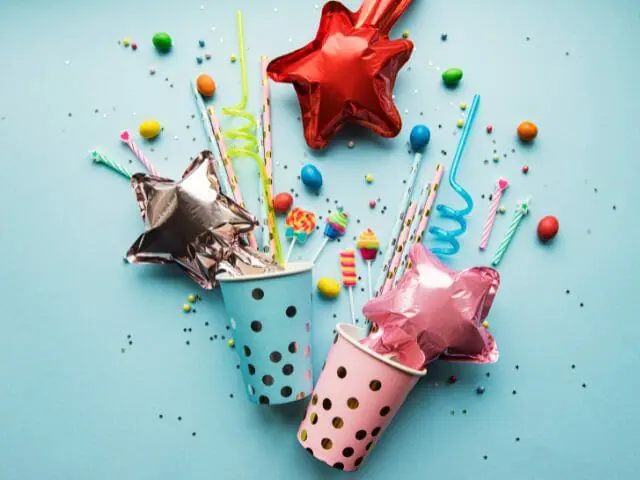 32. Find resources when you search for ideas! These cute cupcakes are incorporated into a classroom's calendar wall.
33. Your students can design their own paper T-shirts for this interactive birthday bulletin!
Videos
Search for videos that not only give design examples for birthday boards but also show how they are made:
3D Birthday Chart YouTube Video
Frequently Asked Questions
What do you write on a birthday board?
Search through the examples above to get some ideas on titles for your classroom bulletin board. Start by clearly representing each of the twelve months of the year, then add your individual birthdays to each month. A simple title or, "Birthday Board" will suffice.
How do you make a birthday board?
You can find many how-to video resources on YouTube. Some teachers use paper and bulletin board lettering to decorate their birthday boards. A razor blade knife cuts the paper perfectly so you'll have a crisp border.
How do you celebrate a birthday class?
You can search for student birthday treats to gift on each student's birthday. Some ideas include stickers, crowns, candy, or other small toys. As a class, you can sing Happy Birthday to your special students, or even allow them to be the line leader or helper for the day.
Jump In: You could always use an easel to create wonderful class boards, too! Your students will appreciate the experience of using one if they are encouraged to add their ideas. Check out my top list of teachers' easels here — 7 Best Teachers' Easels For Classroom Use That Will Revolutionize Your Teaching.
Closing
Having a birthday board in your classroom will help you keep track of each child's birthday, but it will also ensure that you do not forget or neglect to recognize anyone on their special day.
Your students will appreciate all the time you took into creating a personalized classroom birthday board! They will surely feel special when they search the display to find their names.
Last Updated on July 24, 2022 by Emily