Tips
I love sharing all of my ideas and experiences with other teachers and doing what I can to help others be successful in the classroom. Teaching is not a job anyone should do in isolation. Collaborating with a team and sharing ideas with others is how we all help one another succeed, which in turn helps our students succeed!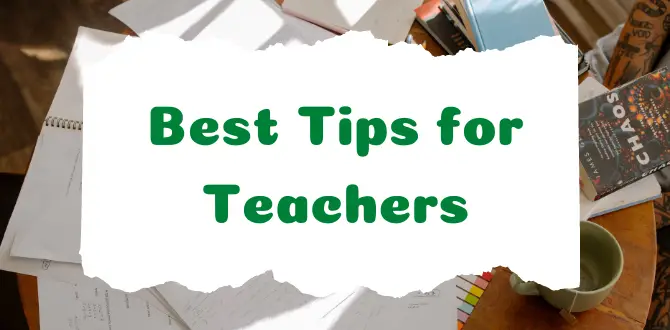 I'm so pleased that so many of you have gained knowledge and inspiration from the ideas I share on this blog, so I wanted to organize some of my best tips and articles into categories to help you find just what you need.
I've divided things up into five different thematic categories: Learning Environment Ideas, Teaching Portfolio Tips, Creating Lessons, Helpful Platforms for Teaching, and Learning Activities.
Hope this will help you. Enjoy :)
1. Learning Environment Ideas
Creating a learning environment where students feel comfortable and welcome is so important. Without the right environment, your students won't be as willing to take risks and try new things and may not gain as much from your lessons.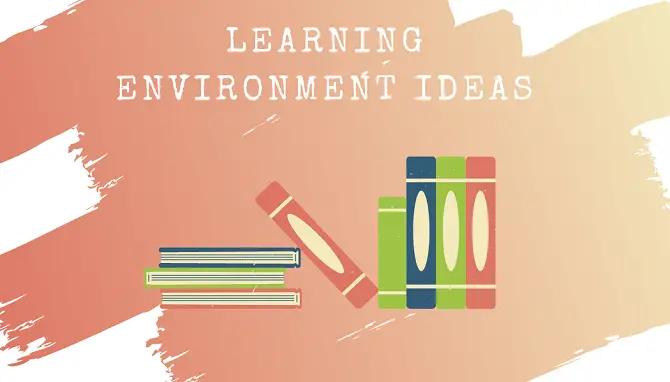 The articles in this category are designed to help you create that warm and welcoming environment that your students need. They include topics about decorating the classroom, choosing appropriate seating, and even finding the right background music to help your students focus on their work.
Learn some tried and true classroom decorating ideas from experienced teachers. Hear their thoughts about whether they prefer to buy their own decorations or make themselves and how they involve their students in the decorating process.
What colors create the best learning environment? Should you choose bright colors? Muted colors? A mix of different colors? Read this article to find out the impact different colors can have on a student's behavior, feelings, and focus to help you make smart decorating decisions for your room.
Your classroom door is the first thing your students see before they enter your room. Make sure it sets the right tone for your classroom by trying one of the 18 decoration ideas shared in this article.
Stability balls are a good alternative to using regular chairs in the classroom. They can help students focus and keep their brains more active. Learn more about the benefits of adding some stability balls to your classroom in this article.
Did you know that flexible seating can help students focus, encourage collaboration, and even improve students' physical health? Learn more about the benefits of flexible seating and how you can set up your classroom in this article.
Playing soft background music in your classroom can reduce stress and help your students focus on the tasks they need to complete. If you're interested in finding out the other ways background music can help your students, check out this article.
Whether you're already a believer in essential oils or are just curious about how they may help create an ideal classroom environment, this article is for you. Take a look to learn more about how essential oils may impact a student's behavior, attitude, and more.
2. Teaching Portfolio Tips
Whether you're actively seeking a new position for the upcoming school year or you're settled in your current position, keeping your professional portfolio up to date is important.
The articles in this section are geared towards teachers who are ready to move to a new position as well as new graduates who are seeking their first teaching job. You'll learn lots of tips to write effective resumes and cover letters to help you land the top position on your list as well as some great ideas for organizing your portfolio and what you'll want to include in it.
An effective resume is essential in landing a teaching position you want. Knowing what to include, and not include, on your resume can help you stand out against all the other applicants for a position. Read this article to help perfect your resume before applying for a new position.
In addition to a strong resume, a cover letter is another way to let potential employers know more about you and why you are the right fit for a position. Use this article to guide you through writing a cover letter that will give you a leg up for your next interview.
Documenting evidence of your strengths as a teacher can also come in handy when you apply for new positions or need to demonstrate to an evaluator that you meet your district's standards. This article showcases some highly effective teaching portfolios to help inspire you to create your own.
3. Creating Lessons
While a teacher's job definitely includes lots of different tasks, there's no arguing that lesson planning is one of the biggest jobs teachers have. Creating exciting and engaging lessons to reach each student in your class can be a challenge.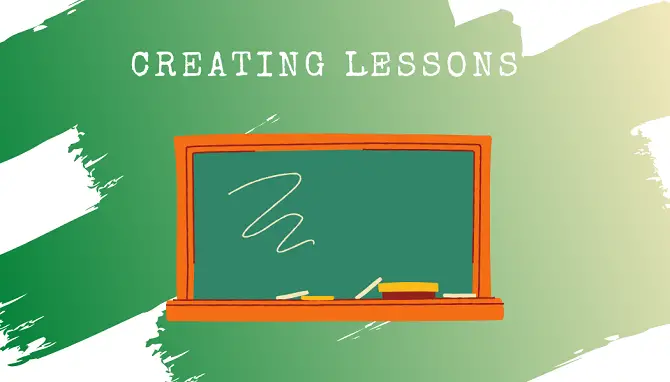 The articles in this section are designed to help support you as you craft lessons for your students. The ideas focus on using different materials to engage students, making the most of the technology you have available, and even making video lectures to assist with virtual or independent learning.
Whether you're teaching remotely or are looking for ways to differentiate your lessons and meet the needs of different learning styles, recording video lectures can be effective. This article shares information to help you get started recording your own lessons for your students.
A makerspace is a way to help students engage is hands-on learning. Makerspaces can be especially beneficial for students with special needs. This article highlights seven important steps you should take to get a makerspace organized to help your students with special needs.
Engage your middle school students and help foster their creativity and problem-solving skills with one of the makerspace projects featured in this article. You'll read about 12 different project ideas such as making an insect bot, creating STEM boats, and making elephant toothpaste that are sure to excite middle schoolers.
This article shares engaging makerspace activities to help elementary school students begin to learn about scientific concepts and foster their creativity as they experiment and create. Choose one of these 15 makerspace activities to share with your elementary school students.
Interested in setting up a makerspace in your school but lost on where to start? Then this article is for you! It shares seven simple steps that you can follow to set up your own makerspace.
Cut down prep time by laminating materials on your own and avoiding the line at the school laminator. This article features six tips to help you easily laminate materials for your lessons to help them last longer and hold up well to multiple years of use.
HP's Instant Ink Teacher Program was designed to help teachers save time and money while also ensuring they don't run out of the all-essential printer ink. Read this article to learn more about this program and decide if it is right for you.
Clay offers the perfect way to engage students and allow them to tap into their creative side. Educate yourself on some best practices and ideas of leading clay projects with your elementary students in this article.
3D printers are such an amazing piece of technology. They can really engage students while helping them learn more about engineering and other scientific concepts. This article offers a collection of 3D printer projects and resources you can use with your students.
If you've been searching for ways to bring learning to life for your students, help them follow along more closely with lessons, or model different mathematical concepts for them, this article is for you. It shares 10 ways document cameras can help in the classroom.
Recent changes have pushed many educators into an online teaching role. In this article, 24 teachers offer their best ideas to help you adapt to this new kind of teaching.
If you already have tablets for your classroom or are considering purchasing a set for your students, you'll want to check out this article to learn about some of the benefits tablets can bring to your students and your classroom.
Smartboards allow us to make our lessons more interactive and engaging for our students. Learn how to make the most of your new smartboard or improve the way you currently use your smartboard for instruction in this article.
4. Helpful Platforms for Teaching
Teachers today are definitely not isolated. There are a number of online resources and platforms that can help make our jobs a little easier and help us find new and exciting ways to engage with our students.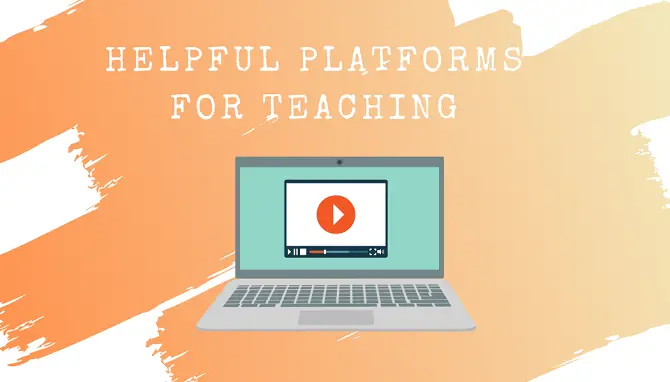 The articles in this section introduce you to some of these online resources for creating online forms, online quizzes, and math games for your students. There are also a few articles for those looking to teach online or looking for summer employment opportunities.
If you're not familiar with all the ways online forms can be used in the classroom, you'll definitely want to take a look at this article. It shares 9 of the best online form builders that you can use to create classroom surveys, gather information about what your students learned from a lesson, communicate with families, and more.
Just because you're forced to teach over Zoom or another virtual platform, it doesn't mean that you can't still play some fun math games to engage your students. Read about 13 fun games that can liven up your instruction while still helping your students learn the necessary material.
Online quizzes are a necessity for teachers engaged in virtual learning, but they can also be beneficial in classroom settings. This article shares 22 different online quiz makers you may want to explore to help assess your students.
Interested in supplementing your teaching salary? Wondering whether one of the many platforms for teaching English is right for you? Read more about 18 of the top ESL teaching platforms in this article.
This article shares 11 different platforms educators can consider if they're looking to leave the in-person classroom or supplement their income during summer or outside of the school day.
Teaching is a demanding profession, but teacher's salaries often don't match the amount of work they put into the job. This article shares 13 different summer or part-time jobs that you may want to consider to supplement your income.
5. Learning Activities
Keeping your lessons exciting for students can be a challenge. It is not always easy to continuously think of new ways to present content and meet the diverse needs of all the different learning styles in your classroom.
The articles I included in this section are designed to help you reach your goal of presenting engaging and worthwhile lessons to your students. They include topics like using QR codes in the classroom and planning exciting distance learning meetings and team-building sessions. Elementary school teachers will also love the ideas on integrating Dr. Seuss into your instruction and setting up a functional and organized classroom library to help your students easily access all the wonderful books you have to share with them.
Morning meetings are an important piece of creating a welcoming and inclusive classroom where students feel comfortable and accepted. This article shares some great ideas you can incorporate into your distance learning meetings to help reach and interact with your students.
QR codes aren't just for businesses! Did you know that you can use QR codes in your classroom to differentiate your lessons, guide students through research projects, make learning more engaging, and so much more? Find out more about QR codes and why you'll want to start using them with your students in this article.
Learn how to keep your classroom library organized and accessible for students in this article. Students can enjoy the many benefits of reading when they're able to find books that are on their level and interesting to them.
Whether you're looking for Read Across America ideas or other ways to incorporate Dr. Seuss into your lessons, this article is for you. It shares 15 interesting activities that are perfect for elementary school students.
Planning team building activities throughout the year can help your students improve their trust and collaboration with other students in the class. This article highlights 12 activities to help students learn to work together and improve the classroom climate.
Final Thoughts
Wow! That's certainly a lot of topics and tips that I've covered recently! Hopefully keeping everything organized in these different categories will help you quickly find ideas that will help you offer the best instruction possible to your students.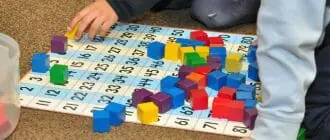 Teachers go a long way in teaching kids new skills and making them happy.