Dress codes for teachers vary from place to place, but we all know one thing- blue jeans are always a favorite!
What's more…
From wearing nylons and pumps to flip-flops or tennis shoes, the evolution of the teacher dress code has changed greatly over the last few decades.
Professional workplaces all have different dress code requirements, but when it comes to teaching, staff dress code varies drastically based on your school principal and county guidelines. Check out these typical and not-so-typical teacher dress code policies!
Standard Dress Code For Teachers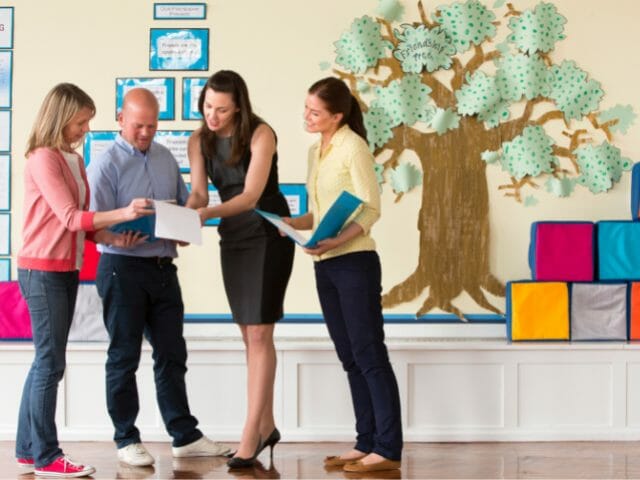 Over the last fourteen years as an elementary school teacher as well as a middle school teacher, classroom attire has stayed the same at least in the southeastern part of the U.S. where I live.
Typical teacher dress code includes wearing dress pants, dress shoes, or sandals, and maintaining a professional appearance. Male teachers can wear collared shirts, button-down shirts, and khaki pants.
The teacher dress codes that I am accustomed to generally include a casual Friday or another designated "Spirit Day" during the school week. These days, teachers can wear jeans with their school shirts.
In the past, teachers have been rewarded or able to purchase "Blue Jean Passes" to permit teachers and staff to wear jeans during the school year.
Recently, especially since the Covid-19 pandemic, the emphasis on dress codes has decreased tremendously. We were allowed to wear jeans every day upon returning to school in 2021, and many schools are still following a more relaxed dress policy.
My male principal always asks us, "What is the big deal about wearing jeans? "
After a lengthy discussion in the teachers' lounge, female teachers agree that jeans are not only more comfortable than most dress pants, but they are easier to wear because you can mix and match jeans with any style of top.
Wearing jeans also permits a more relaxed (and therefore more comfortable) footwear, and as you know, teachers spend a great deal of time on their feet!
Teachers in Alaska and other parts of the country are permitted to wear jeans every day due to the cold climate and snowy conditions they experience during most of the school year.
Easy Teacher Style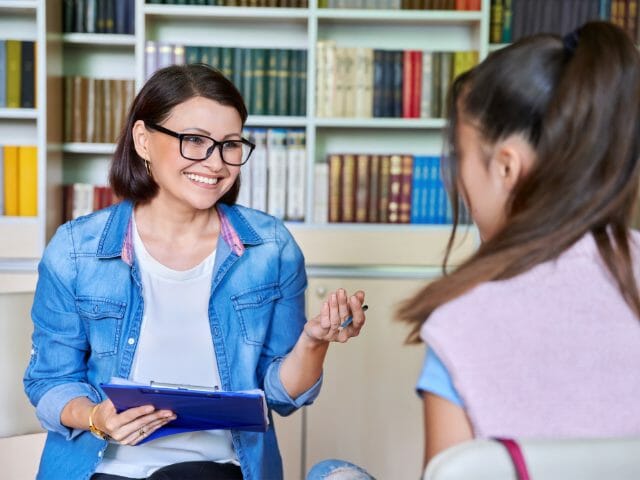 Today, many female teachers can wear skirts or dresses, at least knee-length. Throw on some flats, wear shirts with a denim jacket and you'll look business casual.
Who doesn't prefer comfortable clothing? A matching set of t-shirts and capri pants can be completely appropriate especially for teachers to wear on planning days or for informal field trips or events.
Whether you like to dress up or down, these basic wardrobe staples are school appropriate:
Nice fitting pants such as khakis or slacks
Blouses with short sleeves and a sweater or cardigan are easy to pair
Maxi and midi dresses that are not low cut or have thin straps
Clothing that is clean, neat, and not worn, fading or falling apart
Closed-toed comfort flats that can be worn all year long
Nothing tight-fitting, especially short skirts or dresses
Black or white denim pants are easy to dress up during the fall and spring seasons
Jeans (when permitted) free from holes or tears, and with a darker wash tend to look more professional
Layering with jackets and sweaters makes style choices look more put together.
Unusual Dress Code Rules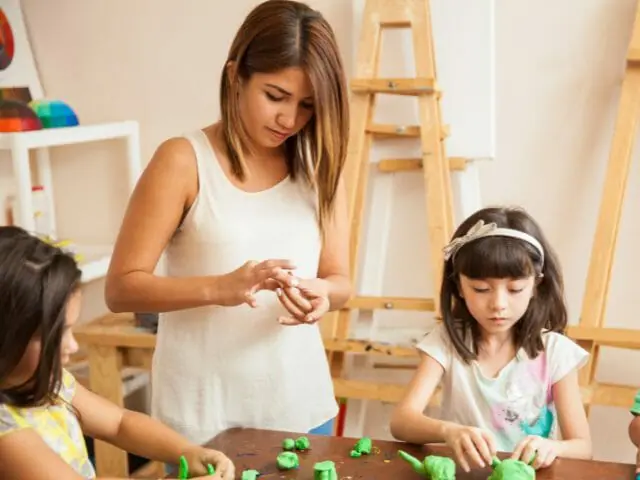 Teacher dress codes vary from place to place and have certainly changed over the years.
Some of these requirements shared by my fellow colleagues include:
No strapless sandals even if they look nice.
City shorts or Bermuda shorts are sometimes permitted.
No leggings or athletic pants. This one is tricky because many leggings can be perfectly acceptable if worn with a longer fitting or tunic top.
Teachers must wear nylons every day even if they wore jeans! I don't know how anyone could survive the heat of the south in that attire.
No visible tattoos or excessive hair dye. Some teachers must use a band-aid to cover tattoos.
Manicures are mandatory- I am surprised by this one.
Shirts must be tucked in, even t-shirts.
Pantyhose is required with all skirts and dresses.
No open-toed shoes.
Many schools require a specific teacher dress code because they are concerned that inappropriate attire could distract students in the classroom.
While student appearance is often a topic of discussion, teacher attire has been a focus as well because educators are expected to set the bar for the students by maintaining a look appropriate for the workplace.
Fun Fact: Teachers sometimes go outside of the dress code not in violation but because an occasion calls for it like Christmas or Valentine's Day. I wrote an article specifically about dressing up for Halloween! Check out my post here — Teacher Halloween Costumes: Top 35 Cute & Adorable Outfits.
Frequently Asked Questions
How should a teacher dress nicely?
Teacher attire does not have to be complicated. Wearing clean, ironed clothing such as pants and shirts or dresses that fit the body properly without showing too much skin is standard. Male teachers can wear ties, dress shirts, or even a collared shirt and nice pants.
Should teachers have a dress code?
Teachers should have some limitations on their attire in order to look professional. Female teachers in an elementary school where I teach often wear trendy styles but still manage to look professional. For example, we cannot wear jeans with rips and tears on or above the knee.
What should teachers not wear?
It is against many school policies for teachers to wear anything that is sheer or see-through, ill-fitting, or items displaying any text or graphic viewed as inappropriate. Clothing should be clean and well maintained, with no obvious stains, wear and tear, or destruction.
Final Thoughts
Overall, dressing like a positive role model is a must for the workplace, and even if we crawl around on the floor with kids and finger paint each day, teachers are still expected to dress nicely.
Thankfully, it does seem that casual teacher attire is more acceptable these days as long as there is nothing inappropriate or indecent. For instance, many teachers today can wear cute tennis shoes, a simple sundress, or a t-shirt without reason for complaint.
This is sure a far stretch from the days of panty-hose and three-piece suits!
Last Updated on July 24, 2022 by Emily