I have something really exciting for you today. I will tell you about the best bean bag chairs for the classroom. I'm sure you'll agree that this is a much better option for children to sit than plain chairs and desks.
But before anything…
Because of my fascination with the topic, I have done a lot of legwork to help you choose the best bean bag chairs. And while doing that, I was also able to pick the one best suited for me and my students which is the WEKAPO Stuffed Animal Storage. My students love it because it's a fun activity to fill it with toys and at the same time sit on it!
I hope this article will make it easier for you to shift your classroom from a tiresome boring grid from which children want to flee from to an engaging flexible space. You'll be amazed by the difference in attitude your students have towards learning.
Product
Details

1. WEKAPO Stuffed Animal Storage Bean Bag

Great For New Learners

Fun Activity
Pre-School/DayCare
Ideal For Small Area
Cotton Canvas

Check Current Price

2. Lukeight Stuffed Animal Storage Bean Bag

Soccer Ball Pattern

Machine Wash
Ages 5-10
Storage & Sitting

Check Current Price

3. Big Joe Fuf W/Liner

Comfy & Convenient

Sits 2 Or More
Kids To Adult
Lenox Fabric

Check Current Price

4. Memory Foam Bean Bag Chair

Memory Foam Filled

Hold Structure
Older Teens
Microsuede Velvet

Check Current Price
Best Bean Bag Chairs For Kids
Here, you'll find different kinds of bean bags, including chairs stuffed with toys, and oversized bean bags suitable for seating several kids. All these chairs are designed to meet children's needs. They're comfortable, durable, and easy to clean.
Size: 3 x 10 x 13 inches before stuffing
Weight: 1.55 pounds
Filling: you or the kids add the stuffed toy filling
Cover: premium cotton canvas with reinforced seams
This cheap bean bag is best suited for very small classrooms and younger children, especially in places that have a large number of stuffed toys.
The toys are stored inside the chair, making for a very soft landing. It's a great idea, which is why I bought one for my child, but it may only be suitable for a preschool or day-care center because not a lot of classrooms have multiple stuffed toys.
It's an activity in itself because many kids like to put the toys in and take them out, over and over again.
Goodies I found:
It has a 48-inch metal zipper that makes it easy to put the stuffed toys inside
The zipper has a ring so children can pull the chair wherever they want
Little kids are fascinated by the concept of using their stuffed toys to make a comfortable chair
My final verdict: a stuffed toy storage bean bag with a girlish design
---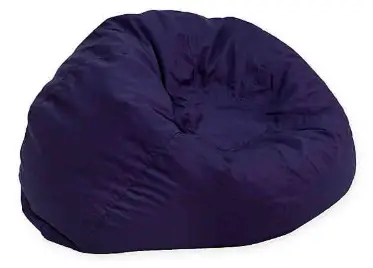 Size: 30 x 18 inches
Weight: six pounds
Filling: breathable polyurethane foam beads
Cover: cotton twill upholstery
This bean bag is a comfortable place for children to watch TV, play video games, and study. The metal zipper securely holds the filler in place so it doesn't leak.
The cover can be removed for machine washing and comes in a large selection of colors and patterns. This is great for a classroom because kids have a lot of fun with it when they're not sitting in it for lessons.
Goodies I found:
It can be spot cleaned with a damp cloth
It has a simple, child-proof design that won't leak filling
It doubles as a toy for young kids
My final verdict: a plain but very solid bean bag
---
Size: 3 x 10 x 13 inches before stuffing
Weight: 1.45 pounds
Filling: You or the kids add the stuffed toy filling
Cover: 100 percent cotton canvas
With a football (soccer) pattern, this bean bag is a great storage option for a boy who has lots of stuffed toys. It's also a great pattern for a girl, especially after the Women's World Cup Championships.
It has a double-stitched long zipper with a handle that makes it easy for children to move around. These stuffed chairs are suitable for five- to 10-year-olds, but best for the younger ones.
Goodies I found:
The cover is machine washable but should be air-dried
The combination of storage and seating is very convenient
It holds a lot of stuffed toys
My final verdict: a stuffed toy storage bean bag with a boyish design
---
Size: 30 x 30 x 36 inches
Weight: 10 pounds
Filling: polystyrene beads for filling that can be replaced as needed
Cover: soft leather polyurethane covering certified safe for indoor air emissions comes in a wide variety of colors
This chair is soft and sturdy to withstand even the most active children. Kids like to climb all over it. The cover is double-stitched, and there are two zippers to keep the beads inside.
This is a good model for a classroom, daycare, or home. It's important that the manufacturers state that the covering is safe for indoor air emissions as some vinyl and other plastics are toxic.
Goodies I found:
It's super easy to keep clean. Just wipe it with a mild soap and water solution
The cover is soft on the skin
It's suitable for even a two-year-old
My final verdict: a durable bean bag that requires no washing (easily wiped)
---
Size: 72 x 48 x 36 inches suitable for seating two adults or several children
Weight: 63 pounds
Filling: the filling is a combination of recycled and virgin foam
Cover: the cover is Lenox fabric that can be spot cleaned
This bean bag is an upgrade from the original Fuf Chair. This is one of the earliest bean bag chairs and has been upgraded according to user recommendations.
It has handles on both sides so it's easy to move. The filling has been improved by shredding it into smaller pieces for a more comfortable experience.
Goodies I found:
The company that manufactures these bean bag chairs is environmentally responsible and a Zero Landfill Certified Facility
It will not flatten or need refilling. You just fluff it up like a pillow
Suitable for two people to sit and collaborate
My final verdict: a large and cozy bean bag for several children
---
Best Bean Bag Chairs For Teens
Here, you'll see some bean bags suitable for young teens. I've compiled different kinds of chairs, including a chair with firm back and arm support, and a bean bag with an unusual soccer ball design. All of them are a good choice for a classroom because they're comfortable, lightweight, and stylish.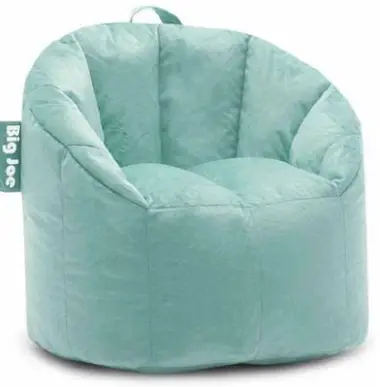 Size: 32 x 28 x 25 inches
Weight: five pounds
Filling: UltimaX beans which are made of polystyrene
Cover: soft, plush, durable faux leather
This is a stylish bean bag and exactly what you would expect from a chair named for one of the fashion capitals of the world. It's filled with UltimaX beans and is double stitched with two zippers that lock.
It's a good choice for a classroom because it's durable and comfortable. It's very stylish and gives good back and arm support. I highly recommend this bean bag chair for a secondary school classroom.
Goodies I found:
You can buy refill beans
The plush fabric cover is attractive and comfortable next to the skin
It's durable for classroom use
My final verdict: a steady bean bag chair with back and arm support
---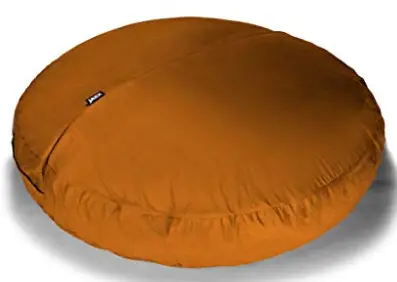 Size: 48 x 48 x 12 inches
Weight: 20 pounds
Filling: shredded polyurethane foam
Cover: microsuede cover machine washable
The Jaxx chair is suitable for children and adults but great for teenagers. It's soft, yet supports the back. It has a protective inner lining and childproof zipper so the filling can't leak. It's available in a variety of colors.
This is good for older children who want a comfortable place to sit. It's a good choice for a high school classroom. It's not necessarily the best model for young ones who may also want to jump on and throw the chair.
Goodies I found:
This is a good choice for an area where teenagers need to work together in a relaxed environment
The inner lining also has a child-proof zipper
Wash in cold water and machine dry on low heat
My final verdict: a comfortable bean bag with two seating options
---
Size: 72 x 48 x 36 inches suitable for seating two adults or several children
Weight: 63 pounds
Filling: the filling is a combination of recycled and virgin foam
Cover: the cover is Lenox fabric that can be spot cleaned
These soccer ball bean bag chairs are attractive to girls and boys, especially after the U.S. World Cup win. You can also get a football or basketball chair.
The filling beans are 100-percent recyclable, and you can add or remove beans to customize the comfort. This is a good choice for a classroom because it's easy to keep clean and the filling can be adjusted.
Goodies I found:
The beans are sold separately and the inside bag is refillable
The cover is extremely strong which is good for a classroom
It has two safety locking zippers
My final verdict: a firm and easily cleaned bean bag for younger teens
---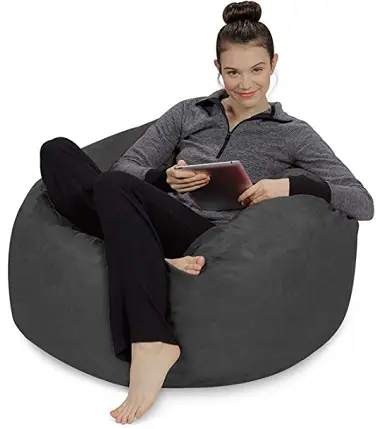 Size: 36 x 36 x 24 inches
Weight: 25 pounds
Filling: pieces of memory foam, which is fluffier than beans and contours to your body better. The foam holds its structure over prolonged use
Cover: microsuede velvet cover
A very comfortable chair that's great for young adults. It's good for the classroom because it's very durable and constructed to last for years.
It's a single-seat chair that's good for students who want to be comfortable while reading or doing research. It's lightweight, so it's easy to move around the classroom or from room to room. It comes in a variety of colors.
Goodies I found:
This a very versatile bean bag chair that will enhance any classroom even if it's the only piece your budget will cover
The ultimate in luxurious comfort
My final verdict: a super soft fluffy bean bag for older teens
---
Best Bean Bag Chairs For Teachers
These two bean bags I tried myself and can say for sure you'll like them too. They're super comfortable, soft, and durable.
Size: 48 x 48 x 28 inches
Weight: 45 pounds
Filling: recycled virgin memory foam pieces
Cover: ultra-soft microsuede machine washable
This chair is so soft and comfortable that you may find yourself dozing off if you spend time relaxing in it.
It comes in four colors and is suitable for any room in the house. This is one of my favorite bean bag chairs, and I use it in my classroom.
Goodies I found:
It has a neutral-colored polyester inner cover that can be used while the cover is being washed
It's a single-seater that will accommodate two
The cover is soft but durable for use in a classroom
My final verdict: a comfortable luxury bean bag chair
---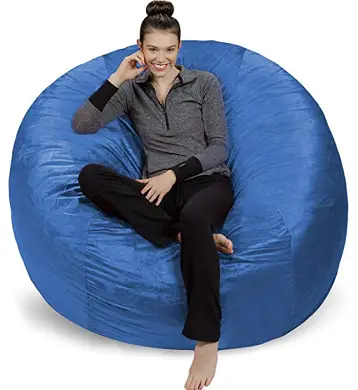 Size: four-, five- or six-foot diameter. The large one comfortably seats two adults.
Weight: 78 pounds
Filling: soft memory foam that's more comfortable than "beans"
Cover: microsuede, ultra-soft fabric
This is my other favorite. I have this chair at home and it's a great piece of furniture. It comes in 15 colors and the memory foam filling holds its shape much longer than beans, which makes it a good choice for a classroom where it will get continuous use.
It's a good solution for a teacher and can be a nice option for two or even three students sitting together in comfort and collaborating on a project.
Goodies I found:
I love this in my home, but it's also useful for a classroom where two teenagers can sit and work together
This is the top-of-the-line bean bag chair
The cover is a super-soft luxury
My final verdict: a super soft durable bean chair great for an adult setting
---
What Bean Bag Chair In The Classrooms Are For
Let's start from the very beginning. I first came across the concept of flexible seating from my colleague's blog, in which she has awesome ideas and real examples for creating a flexible classroom.
While researching ways to align my classroom with the flexible model, I came across something I think you'll like. Сheck out this article for some great flexible seating ideas.
I am now more determined than ever to make my classroom a place where my students are happy and motivated.
I was also impressed by this video that lays out how the many products that are suitable for a flexible classroom significantly improve the learning experience of the students. It shows everything from low tables that allow everyone to sit on the floor to the many uses of bean bag chairs.
Children have been sitting in rows and grids at school for centuries, and I did my best to change my classroom to circle seating and small groups, but nothing comes anywhere close to the flexible seating model.
The industrial model of teaching was mainly to keep the students quiet, and learning would be conducted through lectures. Today, we know learning is much more complicated than that, and studies from the College of Education at Concordia University-Portland show that students learn better when they are comfortable.
What Bean Bag Chairs Are Made Of
Once you start searching for the perfect bean bag chairs for your classroom, you'll find that there is a huge selection of materials and sizes.
Some are classy and fit well in a stylish room, some are super strong and good for a children's room, and some are more suitable for a classroom.
There are three main types of filling, not counting the sacks that are filled with stuffed toys. Those are very special types of chairs and may not be the best choice for a classroom. It could be a big temptation to pull out the toys and have a "pillow fight".
Here's some information on what goes into making a great bean bag chair, which I hope will help you choose the type you want:
Polyurethane Foam
Shredded polyurethane foam is one of the most common fillers. It's used in other types of furniture such as recliner cushions and couches.
This foam is firmer than other fillings and is most often used in bean bag chairs that resemble regular chairs. Polyurethane may be solid or have an open-cell structure like memory foam.
You might look for this type of filling if you want a comfortable chair for your students that's not very conducive to lounging. It's considered better for older students if it's used in a classroom and it's fire-retardant.
Polystyrene
Polystyrene beads are used in bean bag chairs that actually resemble bean bags, meaning the chair appears round. Some bean bag chairs have an oblong shape. The beads shift as you sit and provide good back support while staying comfortable.
This is also a good choice for a classroom because it promotes good posture. Sometimes called Megahh (UltimaX) beans, the beads may flatten over long use and need to be replaced.
These beads are lightweight and rigid and they're 98 percent air, so they're heat and moisture resistant. They're a good option for children's chairs.
Polypropylene may be the filling of choice for high-end bean bag chairs. It's also used as tiny beads, but these beads respond differently than polystyrene beads when you sit in the chair.
These beads can expand, contract and collapse when you sit on them and bounce back to their original form when you get up. Polypropylene beads are generally considered the most comfortable filling for bean bag chairs.
There are many kinds of covers, and most of them are easy to keep clean. This is especially important for bean bag chairs used in a classroom, where they may come in contact with not-so-clean hands and feet.
The most common covers are leather, cotton, faux leather, microsuede, nylon, and polyester. When choosing a cover, I recommend you avoid vinyl, even though it seems easy to clean. It may give off toxic fumes.
Microsuede is popular because it's very comfortable against the skin.
Note! Make sure, when you read the cover and filling of the bean bag chairs you're researching, that they don't contain polyvinyl chloride (PVC) or vinyl. I learned that vinyl is the most toxic plastic and is banned in California because it releases some extremely toxic chemicals that are harmful to children and the environment. These include vinyl chloride, mercury, and PCBs to name just a few. So I would definitely not recommend buying a vinyl bean bag.
How To Choose Bean Bag Chairs For A Classroom
After checking the environmental impact of the chairs on your shortlist, here are the two main characteristics a bean bag chair needs to have to be suitable for a classroom.
Durability
Must be durable: When it comes to choosing bean bag chairs for your classroom, durability has to be the number one factor on your list. This includes flat-felled seams with 2 rows of lockstitches which don't let a bean bag rip along the seams within a short amount of time.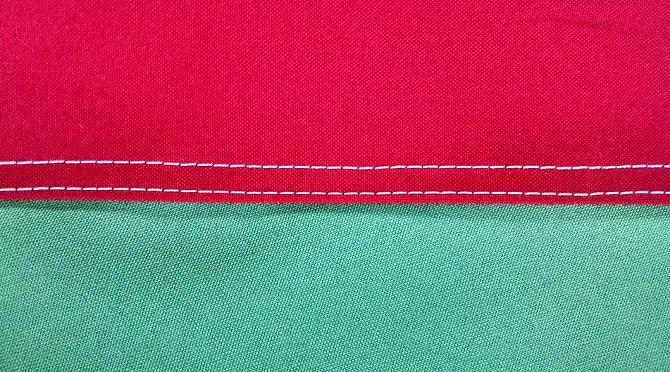 Durability also implies having safety lock child-proof zippers so the "beans" don't start to leak out, or worse, explode all over the room.
The cover needs to be sturdy. The ones I have picked are either microsuede, cotton twill, cotton canvas, or faux leather.
Some signs that a cover is durable are the cost of the chair and the warranty offered. Durable covers tend to cost a little more but are definitely worth it. Bean bag chairs may need to withstand jumping, throwing, and other abuse.
Hygiene
Must be easily washable: Most covers can be wiped clean with a damp cloth and sometimes mild soapy water. This is important for temporary spots made with sticky fingers, plus muddy shoes and other kinds of dirt, but it's not enough for long-term cleanliness.
The best covers for the classroom should be removable so the fabric cover can be thoroughly washed in a washing machine once or twice a year depending on the use and age of the children.
Final thoughts
Once you're convinced a flexible classroom is a revolution to improve learning, you'll want to choose furniture and other items that allow your classroom to have different configurations for individual and group learning.
In my case, as for bean bag chairs, my best pick is the WEKAPO Storage Bean Bag – we really enjoy having this fun activity of putting their toys in their proper place after class, and at the same time teaching little kids the habit of tidying up when the day is done.
Bean bag chairs are a great option, simply because they're very, very comfortable and they're generally lightweight so you can move them without injuring yourself or asking for help. I hope my roundup of the best bean bags for the classroom will help you make the right choice.
My Top Pick
3 x 10 x 13 inches before stuffing
1.55 pounds
you or the kids add the stuffed toy filling
premium cotton canvas with reinforced seams
My Final Verdict: a stuffed toy storage bean bag with a girlish design
Last Updated on August 19, 2021 by Emily