In a world of standardized tests and educational standards, creativity is a skill that is rapidly disappearing from teachers' lesson plans. How can a teacher encourage and teach creative skills while still teaching the skills that students will need to further their lives and education?
One way to incorporate creativity while still teaching valuable skills is through the development of a school makerspace. These spaces are open to everyone in the school and contain everything from state of the art 3D printers to cardboard and paste. Using these tools, students can learn, discover, create, and collaborate while learning valuable science, technology, engineering, art, and mathematical (STEAM) skills.
What is a Makerspace?
The earliest incarnations of the makerspace date back to 1995 in Berlin. These early versions of the makerspace we know today were known as "hackerspaces." At the first hackerspace, C-Space, groups of computer programs would gather to work together to "hack" technology by making it do things it was never intended to do. The spirit of the original hackerspaces is still alive in today's makerspaces. The idea behind a makerspace is to gather a large group together to discover new things and use those discoveries to create something new and interesting.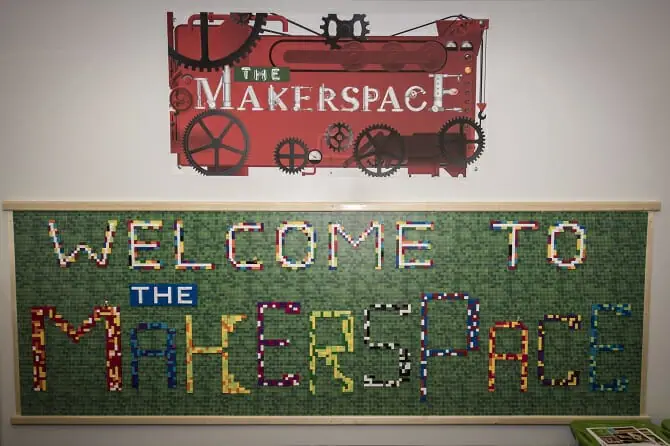 Some people argue that the "maker" movement has always been around; people have always had the desire to create and discover! However, in 2005, the first publication of Make magazine pushed the movement into the spotlight. The publishers of this magazine encouraged further development of maker faires: events where professional and amateur makers alike could demonstrate their skills and show off finished products. These also allow those interested in making to try out the kind of equipment that would eventually become part of modern makerspaces.
Later, MIT took the movement further through the creation of Fab Labs. These labs contained technological equipment that could be used to design and fabricate a huge range of things. Along with Neil Gershenfeld's "How to Make Almost Anything" course, MIT became the precursor of the collaborative, creative STEAM learning that exists in today's educational makerspaces.
Although the original hackerspaces and Fab Labs were primarily frequented by computer programmers and other tech-heads, the modern makerspace is all about inclusivity. They are full of tools and technology that are usually too expensive for the casual user. By creating a space accessible to anyone, the modern makerspace expands upon the original spirit of collaboration that the earlier hackerspaces were known for. Makerspaces allow people to try new things and unleash a level of creativity that they never knew they had!
Check out an example of all the amazing things a makerspace can do:
A makerspace allows people to share their skills with others using the space. Makers who are more artistic can share their creativity and inspiration with others, just as those with technological and mechanical skills can assist those less familiar with these types of machines. This can be a major confidence booster for younger students who need to learn that their skills and passions are valuable. This mix of skills also expands the potential for every project to come out of a makerspace; after all, teamwork makes the dream work!
Although many makerspaces focus on bringing together advanced tools and technology, your space doesn't have to be this advanced. When combined with the right lesson plan aimed at solving problems creatively and collaboratively, the imagination of a student can turn basic supplies like cardboard, paint, and glue into something truly awe-inspiring.
School Makerspace Basics
A makerspace can be created for any age group, from elementary to high school. No matter the grade level, there are tons of benefits for any student allowed to grow and explore through a makerspace.
Let's see some makerspaces for different grade levels:
In elementary school
Makerspace in high school
The world is changing, and the way that we teach needs to keep up! If we expect students to rise to the challenges presented by this brave new world, teachers need to find new and interesting ways to impart skills that will be necessary in the 21st century and beyond. By exploring and creating in a makerspace, students learn to take on a maker's mindset: one that encourages creation and discovery. Through a maker's mindset, students learn to think differently, synthesize ideas, and solve problems in creative ways. Our world needs innovation, and makers are the best inventors!
Being a maker also encourages students to take ownership of their learning and curiosity. The creations that come out of a makerspace are 100% designed and executed by the students themselves. These mini makers will come out of the experience with a new sense of pride by taking on a level of agency not often afforded to children.
A sense of personal agency also helps students learn the value of experimentation. Often, school seems like a place where the only concern is with getting the right answer. In a makerspace, students are encouraged to test new ideas and to learn from their experiments, even if they fail. This growth mindset is vital to creating a new generation of curious lifelong learners.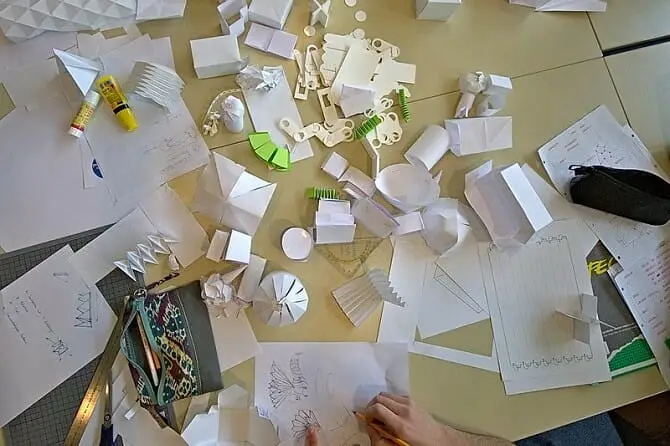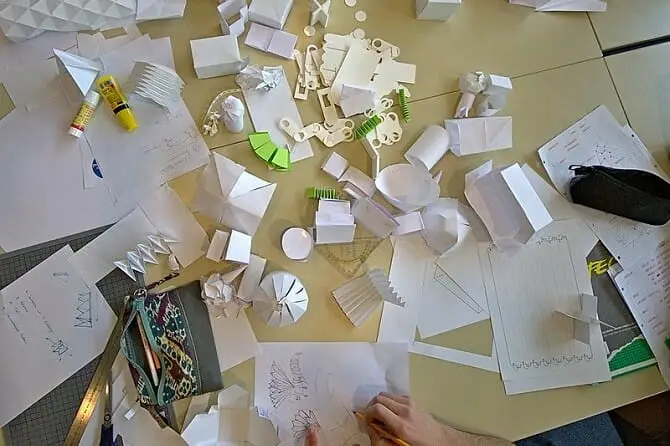 These lessons are particularly important for groups of students that are often underrepresented in STEM fields. Females and students of color often feel that they are being discouraged from taking an interest in math and science; by creating an inclusive makerspace where everyone is encouraged to learn and explore, students from these groups are free to explore a diverse set of interests and build skills that they don't always learn in a traditional classroom.
"Interdisciplinary learning" is another buzzword that many educators are familiar with. All of the research around educational psychology suggests that combining a variety of skills and disciplines into a lesson is the best way to create interesting, relevant learning. In a makerspace, every discipline is on the table! Students can create using art and technology, science and social studies, or any other combination you can think of! This creativity and collaboration creates spontaneous learning opportunities that can't be experienced any other way.
The Teacher's Role
Most of the work of creating and managing a makerspace happens before the students ever set foot in the space. Your job as a teacher is mostly to give your students what they need and then step back and let them work their magic!
The first thing that the teacher needs to do is to work with other adults in the school to build a makerspace. However, before you start gathering materials and setting up the space, it's important to make sure that all of the teachers who will be inviting students to the makerspace are on the same page as to what the space is for. All teachers need to understand that this is a space for creativity, exploration, and collaboration, not rigorously defined rules and guidelines. This is about letting students flourish through the power of their own imagination!
Once everyone is on board, you can start assembling your makerspace. Just about anything that can be used to build and learn has a home in a makerspace. Here are some ideas to get you started:
scissors
glue
cardboard
wood
metal
thread and yarn
staplers
glue guns
decorative materials
cameras
computers
3D printers
milling and routing machines
joining machines
traditional hand and power tools
craft and art supplies
scrap material
You should also gather things like shelves, pegboards, bins, and labels that can be used to organize and store the materials for your makerspace. Although making can get messy, too much chaos can discourage students by making it harder for them to find the materials they need to execute their ideas.
Once your makerspace is ready, the teacher's next job is to develop a lesson plan. This will be covered later on in this article in more detail. However, the general requirement for a makerspace lesson plan should give students a direction or problem to solve, and then allow them to take the lead!
During the makerspace lesson, the teacher should mostly just watch and observe. Students using more advanced equipment should be closely observed by a teacher or other adult to ensure that everything is being operated safely. It's probably a good idea to go over basic safety protocols before letting students loose in the makerspace. However, your main job as a teacher is to encourage your students to run with their ideas to create something unique and amazing!
Collaboration with STEAM Education
One of the biggest benefits of a makerspace that has caused them to pop up all over the world is their value for STEAM education. Science, technology, engineering, and mathematics often hog the spotlight when it comes to the value of education. However, recent educational research has indicated that inclusion of the arts is just as important for the development of vital life skills.
There are a lot of ways in which STEAM education crosses over into a makerspace. For example, in science and technology classes, students are taught about the stages and requirements of the scientific method; yet, they are rarely afforded the opportunity to really apply this method. Teachers will sometimes give students experiments to do that demonstrate the scientific process, but learners never have a chance to really develop experiments themselves. In a makerspace, students are given a problem to solve and the freedom to apply the scientific process to solve the problem.
Mathematics also come into play in a makerspace. To create something successfully, students need to be able to measure materials, perform calculations, and analyze the results of their creations. Additionally critical thinking is the primary skill that math education seeks to impart; what better way to learn critical thinking than having the freedom to build solutions to problems on your own?
A lot of people overlook the "A" in STEAM, but the arts are just as important as any other subject taught in schools. Research indicates that art education can teach valuable skills such as empathy, civic engagement, social tolerance, social skills, spatial reasoning skills, creativity, and emotional health. In a makerspace, students are free to bring the creativity of their artistic minds to a valuable, relevant project. A makerspace shows learners that these skills are valuable and necessary in our world.
There are a lot of ways to bring STEAM education into your makerspace. From STEM kits for kindergarten classrooms and elementary schools to robotics kits for middle schoolers, there are so many supplies out there that can help you make STEAM learning fun for students of any age group!
7 Steps to Start a Makerspace Classroom
Building a makerspace can seem like a daunting project, but don't let the size of the project deter you from getting started. The benefits of building a makerspace make the hard work worthwhile! Below, read about the most important steps you need to take to creating a makerspace for your students.
See how one teacher did it below before reading our 7 easy steps.
1. Explore
Before you can start creating a makerspace, try using one! If you do a little digging, you'll most likely find makerspaces that are available in your community. Go to one of these spaces and spend some time in the maker's shoes. This will give you valuable insight into the maker mindset and how to help your students get there.
You can also explore the world of makers without ever leaving your home. The internet is full of video tours, such as the one below, of makerspaces around the world. Check out some of these videos and see what other educators have done to put together mindblowing spaces.
2. Circulate
The true value of a makerspace comes from the spirit of collaboration. This goes for both you and your learners. Before you start getting down to the hard work of finding a space and gathering materials, network with the other teachers and professionals in your school district to get their support and help. With more hands on deck, putting the space together will be quicker and easier. Plus, your students will have even more peers to share and collaborate with once the space opens.
3. Scout
Where can you put a makerspace? Depending on the size of your school and the amount of equipment you plan together, there are a variety of places where a makerspace could fit into your school. Check out the library, auditorium, gym, cafeteria, and empty classrooms to find a suitable space that isn't currently being used. A school makerspace can also exist outside of the school in a nearby building if taking the students out of the school is feasible.
4. Gather
Next comes the most fun, but challenging, part of building your makerspace: acquiring materials that your students can use in their creations. Start small with basic arts and crafts supplies. Ask administrators if there are any computers available that could be moved to the space. Keep an eye out for sales at local hardware stores to stock up on raw materials, tools, and storage solutions. Ask parents and other community members, such as business owners, to donate supplies. You can also do some research on grants that can help you purchase pricier gadgets.
5. Build
Now you can start putting it all together! Start organizing the supplies you've gathered in the space where the makerspace will live. Be sure to leave open spaces like tables, desks, and even floor space where learners can work on their projects. Decorate the space with colorful and inspirational items that will allow their creativity to flourish.
6. Plan
How will your students use the makerspace? How will you teach them to use the equipment safely? Who will be in the space at which times? All of these are important questions that should be answered in collaboration with your fellow teachers. Come up with solid plans to allow the space to run smoothly.
7. Make
Give your students a tour of the space. Explain that in this space, they are free to explore and build whatever their minds can conceive. Then, stand back and watch them make!
How to Make a Makerspace Lesson Plan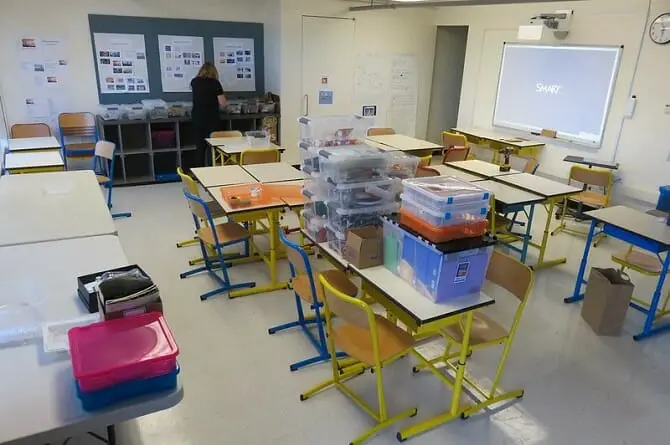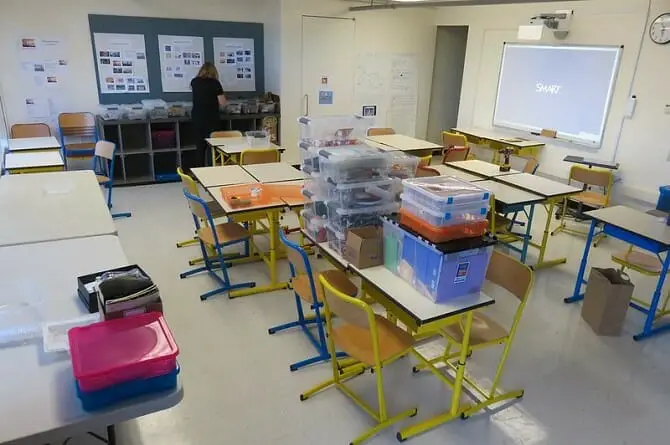 Although the idea of a makerspace is to allow students to learn by doing, giving them complete free reign over the makerspace will likely end in disaster. The good news is that most students require very little guidance to bring a makerspace to life.
A makerspace lesson plan only requires two things: a problem that the students must solve and a time limit in which to do it. Think about concepts that the students are learning and give them a specific goal to achieve.
Some examples of effective lesson prompts:
Create a new toy that kids your age could use on the playground
Teach your classmates about a historical event using visual aids
Make cleaning the classroom easier with robotics
Develop a new way for your classmates to practice their math skills
Prompts can be as specific or broad as you like, as long as learners know exactly what their end product should be able to do. Avoid the temptation to regulate the lesson too closely; experience should be the teacher!
Makerspace for Gifted Students
If you teach students who are gifted, a makerspace can be a fabulous tool! These spaces allow gifted students to explore the things that interest them, work with other gifted learners, and develop independence.
Gifted students are more easily bored than some of their peers, so make sure your space has plenty of resources to engage them. Try to include elements that capture the unique interests of your learners. Create an environment where mistakes are part of the process; gifted learners are often perfectionists who view mistakes as synonymous with failure.
Traditional classrooms can be limiting for gifted learners, who would often rather explore their outside interests. These students can often explore a makerspace with less guidance than their peers, so it's often best to step back and let them take the lead.
In Conclusion
One of the common complaints about modern schooling is that students aren't learning skills relevant to the real world. A makerspace is the perfect way to guide students to learning a huge variety of skills that will benefit them throughout their lives.
If the technology included in many makerspaces such as 3D printing, feels check out lists of the best 3D printers and 3D printing courses to help you guide your students in the technology of the future!
Last Updated on January 10, 2022 by Emily