With schools closing around the world, most are offering online classes. Keeping children engaged and progressing in their education is challenging these days, to say the least. You may be a first-rate classroom teacher, but now are wondering what are the three key tips for adapting your traditional way of teaching to online classrooms? So that you don't have to spend time researching the subject, I have asked 24 experts for their advice and offer it to you in the hope it will make your life easier.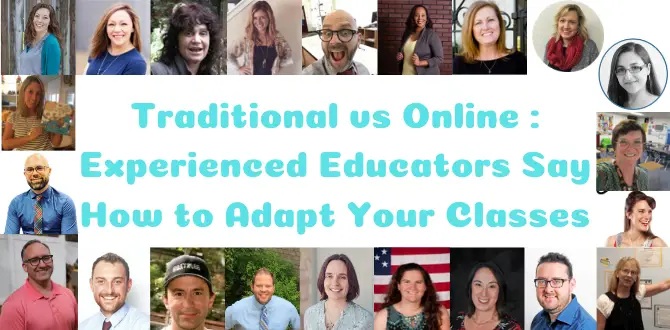 I asked the education experts:
What are the three key tips for adapting your traditional way of teaching to online classrooms?
And what they said:
"This is an opportunity to have students produce something that's meaningful to them"
Effective online instructors recognize that there are new writing and reading literacies that go well beyond the traditional five-paragraph essay and include things like building websites, recognizing misinformation on the internet, and building other kinds of interdisciplinary content.

Effective online instructors are thoughtful about multiple modalities and the non-linearity of content in an online environment. For example, offer your students a video, audio, text, and game-based version of the same information so they can access on their own terms and in a format that works best for them.
Rather than have students complete something like a traditional 5PE or MC test, this is an opportunity to have them produce something that's meaningful to them, that fits their community or personal learning environment, and actually takes advantage of the technologies that they're using to communicate on an everyday basis.
You can read the full list of tips in my post here – Year One #EdTech Must Haves – HoET155.
Or listen to my podcast where I answer Emily's question and even more: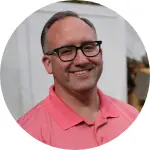 Christopher J. Nesi
The founder of The House of #EdTech. He is certified in social studies and supervision. Christopher Nesi hosts the House of #EdTech Podcast.
Check Christopher's awesome podcasts:
"Like any new skill, it takes time to master"
My 3 tips are:
Do not put pressure on yourself to give perfect lessons online straight away. For most of us, this is new territory. Like any new skill, it takes time to master. Nor should you expect your students to know how to work in an online classroom, it's new for them too.
Don't think you have to reinvent every lesson. You may have to go through your lessons and adapt them slightly. Look at the tasks you are asking the kids to do, do they lend themselves to an online environment? Could you students do them without you being right next to them? Also, will you be able to adequately teach them and give feedback? Most of the time you will only need to slightly tweak your lessons.
Do converse with your students either in a class comments section (like in google classroom) or live if you are using something like Zoom. These are strange times for all of us, children know something isn't right but often can't articulate their concerns, so ask them questions about how they are feeling, what have they been doing to keep active, give suggestions, enquire about them! It's ok to go off the lesson plan if the goal is to ensure your students are safe, well and happy. Remember the Pastoral side of the job, it's important, now more than ever.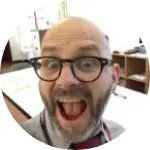 Paul Stevens-Fulbrook
The founder of TeacherOfSci. High school science teacher, head of KS3 Science (year/grade 7-8), trainee teacher mentor and education blogger.
Check Paul's awesome posts:
"Don't be afraid of this! You'll do fine"
I teach online, exclusively to teachers in grad school. By far, remote teaching is their biggest concern. In fact, we spend most of our weekly virtual meetings talking about it — and it's time well spent.
Here are my three suggestions to them:
Don't try to replicate your physical class. Understand the strategies available through remote learning and embrace those. The current trend in education is teachers acting as 'guide on the side' rather than lecturing from the front of the classroom. Remote learning is well-suited to that goal. It encourages student critical thinking, independence, and being responsible for their own education rather than parroting what they hear from 'experts'.
Stay in touch with students. Have daily virtual meetings (maybe one can be for attendance). Have virtual office hours. Build in discussion forums, Flipgrid questions, and more. Expect them to check in with you every day as you do in a physical class. Do let them see your face in screencasts and virtual meetings. To them, that offers comfort and security in an education journey that has been turned on its head.
Don't be afraid of this! You'll do fine. Every teacher in the world is figuring this out as we go. We'll make mistakes and find solutions but we're smart–we've got this!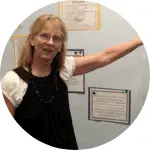 Jacqui Murray
The founder of Ask a Tech Teacher. K-12 technology teacher in a virtual classroom and education blogger.
Check Jacqui's awesome posts:
"JUST DO IT"
My tips would be:
Use what you know your students have! I teach at a Title 1 school. Most of my students do not have paint, clay or other artsy supplies at home. Most of them have the basics: pencil and paper, crayons, scissors and maybe tape or glue. So that's what nearly all of my online lessons entail. I always suggest alternatives like using paper grocery bags for paper or cereal boxes and toilet paper tubes for kids who are lacking supplies.
Go with a review and maybe just a PREVIEW of lessons to come. When we were first told to create online content for our students, we were told not to introduce new content. This was probably more for the classroom teachers than art but it really struck me. Sticking with a review helps all students feel confident. It also allows parents to have some "time off" and not have to teach what they might not know. In my daily live art classes, we do a lot of review…but I love to sneak in new vocabulary and techniques too. This keeps it interesting for everyone without being overwhelming for the kids or their parents.
JUST DO IT. I have gotten so many messages: What equipment should I buy? What editing program should I use? What lighting should I invest in? You know what? You don't need any of that! Sit in front of a window or outside, prop your phone up (for heaven's sake, don't hold it!) hit record and GO. That's it. You don't need to edit it. You just need to do it. Getting started is the hardest part. Be a learner and learn as you go.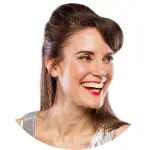 Cassie Stephens
The founder of Cassie Stephen's Blog. Art teacher from Nashville and education blogger.
Check Cassie's awesome posts:
"Both the teacher and student need to experience fun and enjoyment in learning"
My 3 tips for teachers are:
It has always been about the educator-learner relationship but it is even more important as students move to home, remote learning. Learners need to still have that strong connection where they know that the teacher is very much present and cares. Ways include video conferencing, emails, texting through services like Remind, using platforms like Google Classroom, Seesaw, Schoology, or Edmodo where teachers can provide continual comments directly to individual students.
Students should be creating more than they are consuming during home learning. Online and remote learning can involve creating learning artifacts using online tools whereby learners can write stories, make photo collages and videos, draw, compose music, and create coded art projects. It also provides a perfect opportunity to give students guidance for creative hands-on learning, For example, they can help prepare meals using recipes, build Rube Goldberg-Chain reaction machines using household objects, and make art. An added benefit is that the act of creation has mental health benefits which are especially important during these Covid 19. Engaging in creative behaviors improves brain function, mental health, and physical health.
During these stressful times, both the teacher and student need to experience fun and enjoyment in learning. Most educators know how to plan and teach learning activities that make the students laugh, play, and feel joy. These types of learning experiences should be the focus in the students' home environments. The educator should consider those activities that students typically like – Kahoot quiz games, coding games like Scratch and Tynker, media creation through tools like Adobe Spark and WeVideo, making comic strips with Storyboard That or Make Beliefs, fun math games to play on Zoom, and digital Breakout Edu games.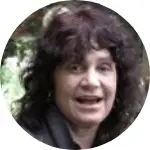 Jackie Gerstein
The founder of User Generated Education. Teacher of Gifted Elementary Students at Santa Fe Public Schools.
Check Jackie's awesome posts:
"If a student can answer 5 math problems correctly, they don't need a worksheet with 30"
I am teaching online in a graduate program and the premise isn't much different for younger students.
3 Key Tips for adapting traditional teaching to online:
Prioritize and focus on the skills that you wish to create enduring understandings. When we are in a traditional classroom, we often have the ability to include more of the lesser important skills because we are able to provide more direct support and scaffolding for students. In an online environment, it is necessary to present a focused and targeted lesson. High flyers can be provided with enrichment activities easily enough. Drilling down to the key instructional target provides the best opportunity for all students to grasp the content.
Provide examples when possible. Parents working with younger students at home will probably benefit just as much as the student.
Don't overload with too many resources or assignments. If a student can answer 5 math problems correctly, they don't need a worksheet with 30. Consider providing a choice board for elementary students. Have 4 activities for ELA and 4 for math. Students could choose 2. Giving students some voice and choice keeps students engaged and reduces the frustration level of parents who are trying to work from home and help their children. It's also an opportunity for teachers to allow students to respond in creative ways. Creating content is always more meaningful than consuming it.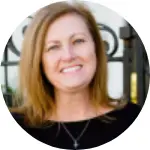 Dr. Kristi Meeuwse
The founder of iTeach with iPads. Kristi is a kindergarten teacher in a 1:1 iPad classroom and an Apple Distinguished Educator. She's taught for 24 years.
Check Kristi's awesome posts:
"One of the most critical features of our experiences is community building"
As the Education Director of a synagogue in Central New Jersey, a significant part of my job is running a supplemental religious school for children in PK-12. Students meet once or twice a week to learn Jewish values, holidays, history, culture, and Hebrew language. We run immersive overnight experiences for teens in grades 6-12 and offer many informal experiences for children and their families. One of the most critical features of our experiences is community building. When suddenly faced with closing our building and no longer being able to gather for school, Shabbat services, programs, etc., we realized that we had to pivot to support our families. Over these past weeks we have transitioned to online experiences for students in all grades.
I hope our experiences can help you shape your own in more meaningful ways:
Connection Over Content. We recognize that maintaining communal connection is our greatest priority. We have shaped our experiences around relationships: teachers with students, students with one another. Using Zoom, we meet on the same day to preserve some "normalcy," for a shorter amount of time. Teachers are offering developmentally appropriate activities and discussions.
Maintaining vs. Advancing. We are working to make sure that during this highly disruptive time in our students' and families' lives that we are offering some consistency and helping students to maintain levels of knowledge. We are not state mandated nor do we have specific guidelines to which we must adhere. We are doing our best to continue our curriculum in modified ways, knowing that students will pick back up in the Fall when we can (hopefully) be together in person again.
Social Emotional Learning. We have long had a focus on social emotional learning. This year, we dove deeper with professional development and a new project across all grades that weaves SEL together with Jewish values. We have been able to maintain this from a distance and it is offering our children a chance to talk about what they are feeling and experiencing in a safe space. They are sharing with us how much they appreciate talking about how they are feeling and recognizing that others are feeling the same way.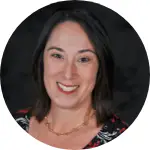 Lisa Friedman
The founder of Removing the Stumbling Block. Education Director of a synagogue in Central New Jersey. An award-winning Disability Inclusion Expert.
Check Lisa's awesome posts:
"I'm trying to provide my students with ongoing support"
During this unprecedented time of uncertainty, I've been focusing on maintaining consistency as much as possible with my students. I'm hosting live meetings and using familiar tools such as Nearpod, Edpuzzle, and Google Classroom to deliver instructional content, assignments, and activities. In addition to these familiar sites, I'm also using game-based websites including Quizizz and Kahoot to engage students in content learning and review while gauging their understanding of course material. I'm also trying to provide my students with ongoing support through digital check-ins and office hours where they can pop in just to say "hi," share their experiences with being quarantined, ask for help with content (or technology issues), and hopefully have a sense of "connectedness" during this time of social distancing. Fortunately for me and my students, we're quite familiar with using technology intentionally in our classroom! Though we're all struggling to adjust to this new and temporary normal, I'm so thankful for the technology we have available to stay connected during these trying times!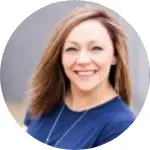 Bethany Petty
The founder of Teaching with Technology. A full time high school Social Studies teacher and education blogger. 
Check Bethany's awesome posts:
"Just expect that each student is doing the best they can with what they have"
My top three tips are: 
Lower your expectations, and then lower them again. This situation is far from the ideal, and unlike our classroom where we can control the supplies the students have and the access we have to them, we can't do that right now. Some students have more technology than others and some have more parental support than others. Just expect that each student is doing the best they can with what they have.
Use things your students are familiar with. If you have been using a spiral review all year, continue using that. If you have a set curriculum you have been using, continue using that even if you have to make some adaptations for distance learning. Your students will appreciate the familiarity.
Continue growing relationships. Students learn better when they know their teacher cares about them. Continue to nurture those relationships with messages whether you video them, email them, or snail mail them.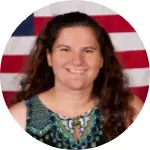 Kelly Malloy
The founder of An Apple for the Teacher. A 4th grade elementary teacher. She has taught 7th grade math, 3rd grade.
Check Kelly's awesome posts:
"We're all in this together and all of us are smarter than one of us"
Teaching and learning from behind a computer can be super overwhelming for everyone involved. I have to keep reminding myself that everyone is new to this whole distance learning thing and it is in complex times that less is more. There will always be some fancy new app, a new virtual meeting platform, or a video on Twitter or Facebook that makes virtually learning seem so simple. Yeah right! At the end of the day, I want to be able to ask students a question and capture their learning. That's my goal whether I'm teaching in-person or online.
Here are three tips to keep it simple and learn more about your student's thinking:
Set up a Google slide document for your entire class and put every student's name on its own slide. Then, when you are facilitating your lesson (synchronously or asynchronously) students can share their thoughts on their slide and you can check it in real-time and then ask follow up questions at that time. With some of our youngest learners, we can use a voice to text feature to capture their thinking.
If I want students to play around with manipulatives, I will send them to this website to work through problems. Once they have a solution, they can take a screenshot and drag it into the Google slide to share with their classmates.
If you're working with some of our youngest learners, you can always have them draw a picture, hold it up to the screen, and then you can take a screenshot and attach it to the Google slide for them. We're all in this together and all of us are smarter than one of us.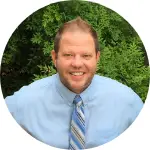 Graham Fletcher
The founder of GFletchy. Graham Fletcher has served in education as a classroom teacher, math instructional lead, and currently as a math specialist.
Check Graham's awesome posts:
"However you choose to work is completely up to you"
The 3 key tips for adapting my traditional way of teaching to online classrooms is to:
Give yourself grace. There will be tons of interruptions throughout your day and it can get super stressful. You're also navigating a whole new world of learning how to teach remotely. Just like when you were a brand new teacher and it took time to figure things out, the same goes for teaching remotely.
Decide how you want to work. You might want to have a designated work space or you want to work in various places around your house. However you choose to work is completely up to you. Your hours might look completely different as well. You were used to having a 8 hour designated work day, and now you might need to work early in the morning or late at night to stay on top of things.
Try to find the time to still connect with your students. It's going to look completely different now than it did when you saw these kids each and every day. But, take the time to just let them know you care and are thinking about them, show up to class calls, or find other unique ways to still keep the relationships you've spent so long cultivating this school year strong.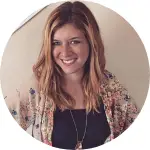 Jessica Peresta
The founder of The Domestic Musician. Elementary music educator and piano teacher.
Check Jessica's awesome posts:
"Many teachers are trying to recreate their classroom in online setting instead of adjusting their teaching models"
I'm a part of several teacher Facebook Groups. Almost everyday I see posts that talk about how they are doing more work now than when they were at school. This may feel that way because many teachers are trying to recreate their classroom in online setting instead of adjusting their teaching models, assignments, and expectations of student work to fit their new online classroom.
Based on my experience with flipping my classroom I would say that teachers have to adjust:
Expectations of student work.
Teaching Model (the gradual release model will not work).
Assignments.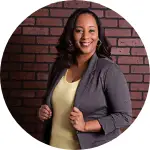 Michelle Williams
The founder of IgnitED. A veteran public school educator and education blogger.
Check Michelle's awesome posts:
"I know there is a great deal of learning going on."
This year I am teaching a special education classroom for Moderate/Severely Handicapped students at the high school level. We are using Google Classroom for the first time, although the students have used Chromebooks everyday. My goal is to bring reassurance to the students, meet IEP goals, and maintain interest in learning. So, I put up lessons to complete units we were doing (such as the story of Robin Hood. They had to read the end!) Music, writing, math as well as informal videos of my garden and wildlife habitat so they could hear my voice and be reassured I was ok. They have a real smorgasbord of lessons to choose from. I hope to learn how to do Google Hangouts/Meet so they can see each other and enjoy the connection. I've tried to speak to the via phone to see what they are interested in, hopefully to find a lesson or youtube vidoe. This is so difficult, but I know there is a great deal of learning going on.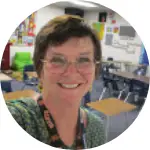 Melanie Link Taylor
The founder of MzTeachuh Blog. An educator and edu blogger in Southern California, credentialed in both General Education and Special Education.
Check Melanie's awesome posts:
"My advice would be about ensuring children have time to get outside"
My work is all about learning and play outside. This works well for many children and families who are now working from home. My advice would be about ensuring children have time to get outside, play, get fresh air, be active and remember that this is just as important for helping children learn as sitting in front of a screen.

Juliet Robertson
The founder of Creative Star Learning. One of Scotland's leading education consultants who specialises in outdoor learning and play. Ex-primary school teacher and a head teacher of three different schools. 
Check Juliet's awesome posts:
"Through all of this I have had to use my lifeskill of flexibility now more then ever before"
My 3 key tips:
Set the Rules. Just as you would in your traditional classroom, it is important to set up rules for your virtual classroom too. For the first week I went over expectations at the beginning of each meeting. This included my stop sign, my mute your microphone sign and the thumbs up sign.
Be flexible. Through all of this I have had to use my lifeskill of flexibility now more then ever before. I cannot expect to teach the same way I would as if I were in the classroom. Now I have siblings and parents in the background contributing to the noise.
Make videos. For some activities that we would normally do whole class, I have instead created short videos for my students to watch and complete on their own.

Tiffani Mugurussa
The founder of Time 4 Kindergarten. Kindergarten teacher in Northern California and education blogger.
Check Tiffani's awesome posts:
"Be flexible just like in the traditional classroom"
My 3 key tips might include:
Establish class expectations just like you do in the traditional classroom. They just need to be adapted a bit. Ex: Traditional: Keep your hands & feet to yourself—> Online: Keep your cursor to yourself and don't "bother" other students' work that has been added to a collaborative digital environment.
Establish a routine by creating a schedule just like you do in the traditional classroom so students know what to expect. This will allow for smoother transitions.
Be flexible just like in the traditional classroom. There are so many interruptions that occur at school and the same goes for online learning. Wifi could cut out, devices could shut down, children could still get sick, background noise could cause interruptions, etc.

Julie Smith
The founder of The Techie Teacher. Educational Technology Consultant. Juile have spent 13 years in the education field.
Check Julie's awesome posts:
"It's about people not technology"
I don't teach, but I do provide technical support and advice to a lot of teachers, and over the last few weeks I've been trying to narrow down where technology has worked best to support teaching and learning.
It's about people not technology. The share button in Google Docs is my favourite technology development of recent years. It's such a simple and effect toll that Microsoft copied it wholesale for Office. That single button is a simple, understandable, digital metaphor that replaces a plethora of real world interactions. By clicking the share button you're asking someone else to engage with you through technology. Do this enough times and eventually they'll share a document of their own. This use pattern then grows at an exponential rate until everyone has to be involved in order to be part of your community. It's about people wanting to use technology rather than forcing them to.
Learn your student's strengths and weakness, including their technology. In the same way you get to know your student's mental strengths and weaknesses, where they need support and where they thrive, get to know their technology as well. We'd like to imagine that in these times of Netflix, Fortnite, and smartphones, that all student have a solid broadband connection at home. Unfortunately, this isn't always the case, particularly in rural areas, so that we don't let those students without speedy connections and laptops with 20″ screens to fall between the cracks. When running online lessons it's natural to want to provide the best learning experience for students, but it's also important to be aware that the following points may restrict some students from accessing your lessons in the same way as others. Don't let students fall through the cracks.
There's no such thing as a digital native. Despite the popular myth, no-one is born with a magical ability to understand computers. The inverse is also true, no teacher reaching retirement has a mental block on anything developed after 1985. Where young people do have an advantage is in their ability to learn fast, adapt to changes quickly, and take risks — but this isn't something that is unique to technology — it's true of every young person born into any generation. As such we shouldn't mistake the ability to post sepia tone photos to Instagram, succumb to peer pressure to use the latest instant messaging app, or share gifs on Tumblr as being able to "do IT". And as teachers we also shouldn't assume that technology is a "young person's thing". That's not a get out clause for learning new ways of teaching.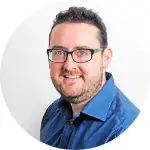 Karl Rivers
The founder of ClassThink. A school director of IT who has worked in education for more than twenty years.
Check Karl's awesome posts:
"We must be flexible and adaptable throughout the entire process"
Here are my 3 key tips:
Connect with like-minded educators. If you haven't already, start building your own professional learning network, whether it be with colleagues you know via email or with educators across the globe via social networking. I have made so many wonderful connections through Twitter in particular and I find comfort in knowing I can always turn to my PLN for advice, feedback and inspiration.
Try one new thing. Getting caught up in the hundreds upon hundreds of e-tools available to educators can be overwhelming and can also lead to a waste of time and energy. Start by looking for tools and virtual learning environments that have been vetted for student privacy and security by the ministry or by your school board and pick one tool you'd like to try first. You may be working outside your comfort zone but that's where a growth mindset can help. You may not know how to use it yet, but in time you will become more comfortable with it. The added bonus is that you are providing a model to your students while underscoring the importance of lifelong learning.
Keep at the forefront the individual needs of your students. What might work for some might not be conducive to the needs of all students. This means we must be flexible and adaptable throughout the entire process, taking into consideration the whole child and embracing a more holistic approach. As a parent, some of the best online activities I've seen recently have nothing to do with curriculum per se but, rather, those soft skills, such as organization, self-regulation and critical thinking skills, that students may lack and yet clearly play a crucial role in the transition to online learning.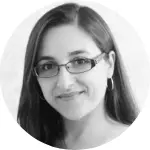 Diana Mancuso
The founder of Toronto Teacher Mom. An elementary French teacher in Toronto, Ontario.
Check Diana's awesome posts:
"Shift your thinking"
Here's my bit:
My first tip for adapting for online teaching is to think smaller. Typically, I see my students in grades 1-5 for 50 minutes at a time, but my online lessons are much shorter, because it would be way too long for a student to sit still for that amount of time! Instead, my lessons are now typically around 10-15 minutes. Students can still learn musical concepts in that amount of time, and that way, they aren't overwhelmed.
My second tip is to choose a familiar platform to deliver your lessons. Although it is tempting to learn a bunch of new tech tools right now, stick with something you're comfortable with; you can research and learn as you go, and then slowly start to add tech tools as needed.
My third tip is to shift your thinking. Sadly, not all of your students will do your lessons, so engage with the students who are doing the lessons, build relationships, and think about what is most important to you right now, that your students can do while quarantined at home.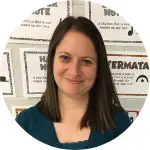 Aileen Miracle
The founder of Mrs. Miracle's Music Room. A K-5 general music and choir teacher in the Olentangy Local School District near Columbus, Ohio. Aileen has taught for more than twenty years.
Check Aileen's awesome posts:
"Each activity requires the children to think about the components of the math problem as well as the answer"
I has recorded the short video regarding this question. This video gives you an idea of how to use Zoom for classroom activities online. It includes links to resources that you can use in your classroom. These activities are not conventional basic operation problems to be solved. Each activity requires the children to think about the components of the math problem as well as the answer.
The math activities include:
Number-sense.
Story problems.
Playing games.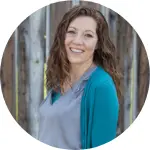 Christina Tondevold
The founder of Build Math Minds. A Recovering Traditionalist and a teacher educator. A former middle school math teacher.
Check Christina's awesome podcasts:
"Reduce lessons to the essential skills and competencies they need"
I ask the same question in my article. You can find on how to use Zoom and other programs to form a virtual classroom. I mention the value of PowerPoints and group discussions and say how pre-recorded lessons can be used in a classroom or individually.
The importance of meeting a class.
The importance of individual learning.
The importance of pre-recorded lessons.
The main theme is the focus. Trying to do everything online that you can do in a classroom may be counterproductive. Reduce lessons to the essential skills and competencies they need.
Another point is creative assignments that engage the learner. There are thousands of free resources for online learning available today, but how to choose the best ones? You can give assignments such as video writing prompts that allow students to personalize writing and then discuss it when the whole class gathers.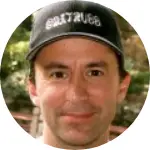 David Truss
The founder of Pair-a-Dimes for Your Thoughts. An educator (Principal) with Learning Innovations Network Coquitlam (LINC) for School District #43 – Coquitlam, BC, Canada.
Check David's awesome posts:
"Students gain so much perspective and inspiration when they're allowed to see each other learning"
I'm an eighth grade homeroom teacher, and in that context, I think it's really important to maintain a consistent sense of community. With that in mind, I've opened every school day with a circle check-in over Google Meet starting at 9:00 a.m. Every one of my 28 students tells us how they're feeling that morning from 1-5 and answers my fun question of the day. My students have been incredibly respectful about muting mics, waiting their turn, keeping the chat sane, and listening to each other's responses. Parents have told me how thankful they are that I'm helping their kids get on a healthy morning routine as well.
Another strategy that has worked really well is to record a 5-minute screencast summary of the learning activities for each day. I email this to parents to make sure they understand what's going on, and I post it for students on Google Classroom as well. As teachers, we can always write meticulous instructions for learning activities, but some students just need me to show them and narrate my way through an activity. It's quick and easy to record a screencast with picture-in-picture using Screencast-O-Matic, and it even lets me throw a fun tune in on the background. Super helpful.
 A third strategy that I think is really important in the remote learning environment is the horizontal sharing of student work. I'm a big Google Classroom fan, but student submissions of work there tend to be vertical (student to teacher and teacher to student). I find that other apps can actually do a better job of allowing students to see work done by their peers. So far I've been using Google Docs, Slides, the Seesaw blog features, Flipgrid, and Padlet to enable quick and easy sharing of student work. Students gain so much perspective and inspiration when they're allowed to see each other learning.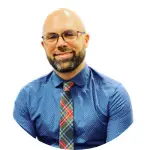 Tim Cavey
The founder of Teachers on Fire. An 8th grade educator teaching in Surrey, BC, Canada. This is Tim's 18th year of education.
Check Tim's awesome posts:
"Gamification is a good way to go!"
Keep it super simple! Teachers are encouraged to be creative and mix things up in the classroom. However, with remote learning routines and familiarity are so important for children to access learning. The three-part lesson is making a comeback! Try structuring your lessons with a simple recorded teacher input followed by an activity that children can access relatively independently. Finish up with a bit of rehearsal and practices of basic skills.
Hooks and engaging themes are even more important. A multiplication worksheet is not going to compete with a Netflix subscription. Try and link learning to popular culture and make it relevant. Gamification is a good way to go!
This of course dependent on your school policy but try and arrange an online face to face session with your class. If there is one thing that children will remember, during this time, it will be seeing their teacher online and listening to them reading a story.

Ben Cooper
The founder of WAGOLL Teaching. An English National Curriculum teacher.
Check Ben's awesome posts:
"Online teaching opens the door to differentiated instruction"
Since I have been working with my elementary-aged students online, I have tried many ways to hold their attention and make them enjoy the lesson.
I have followed the tips of the experts and discovered three that work well for me:

I keep lessons short. This doesn't include quizzes, group projects or other interactive activities, but my presentations are no longer than 15 – 20 minutes. That includes a math lesson, reading comprehension, history lecture, discussion or a science experiment. Any homework, quiz, writing assignment or reading assignment can be done on their own time.
If my lesson is pre-recorded, I spend three to five minutes before it starts just talking about something funny that happened to me and say I hope they are all well. In the end, I also say I hope they enjoyed the lesson and can now get on with the assignment. If they have any questions, which they usually do, I answer them and help them understand. Some children understand and don't wait for further explanations.
Most days, but not all, I give them something to do. They shouldn't just sit and listen to me. Quizzes are good because they can test themselves and if they decide to do it open book, it's fine with me. I also ask them to read a story or passage and write a review. I can send them the story in a Word doc or another method for the assignment. My class is learning how to research a subject and extract the main points. I give the subject and they can look online. No plagiarism allowed!

Online teaching opens the door to differentiated instruction. This means you can personalize the lessons because you can send them by email and no one sees the lesson but the person for whom it's intended. This means I can teach the same subject based on the ability and interest of each student. They can learn content, process and product according to their ability and succeed, which is great for self-respect. For example, when teaching the American Revolution, some learners focus on researching certain facts about George Washington, Thomas Jefferson and John Adams. Others can look into the causes of the Revolutionary War and discuss things like taxation without representation.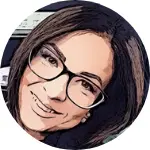 Emily Ross
The founder of MyTechClassroom. An elementary school teacher. She has been a teacher for 6 years.
Check Emily's awesome posts:
Traditional / Online
Teaching online requires a different approach with specific strategies to facilitate learning. An online lesson or class activity will have a hard-stop moment when you will most likely lose the children. They may need to go to a meal or are being called by a parent to go outdoors.
Because of this possibility, they can disconnect you in a second. To cover this eventuality, you need to plan for a hard stop for your lesson. If you want to open a question and answer session, do it several minutes before the designated end of the lesson. Also, if a student or two request extra time, you can plan to remain online after the class.
All the experts from elementary school to universities giving online classes say it is important to show your face. That means even if you record a lesson, show a video or present a PowerPoint your students need a moment to interact with you in real-time to feel connected and relevant. You may introduce the lesson before the recording and talk about homework afterward, but they need to see you and have the opportunity to talk to you. Some may want to stay online and talk longer. This is important because if they are used to a close relationship with you, they may need assurance that you still care.
Set a time when students can contact you. Be online and available at that time. Just log on and wait. Some days no one will show up, but they are happy to know the option is available. I recommend you use a learning management system (LMS). Your school may have a preference, so all the teachers use the same one.
To Sum Up
Online classrooms are becoming a normal part of every educational system. With my students, I want them to feel that I am still with them and want to help them do their best. Distance learning can lead to two outcomes for students. They either feel distant from you as well as the subject matter, or they feel closer than they did in the classroom. I hope you will take advantage of your online classes to help your students feel emotionally connected to you and the lessons.
I'd like to thank all experts for their contibution! It was amazing experience of working together. I discovered many people who are obsessed with education and they inspire me a lot! And I believe – together we stand against everything Stay safe!
Have something to share and you'd lile to cotribute to this post? Feel free to send me your tips using the contact form here. I'll gladly add you here 👩‍🏫 👨‍🏫
Last Updated on February 22, 2022 by Emily