One of the most exciting parts of being a teacher is setting up your classroom!
Year after year, teachers spend tons of time and money at the start of the new year to make their classrooms fun and welcoming for their upcoming students.
Classrooms come in all shapes and sizes and usually reflect the style and personality of the teacher. However, most educators try to design their classrooms to best fit their students and the teaching style they will portray throughout the school year.
Check out these 31 creative classroom themes that you may want to implement in your school!
What Is A Classroom Theme?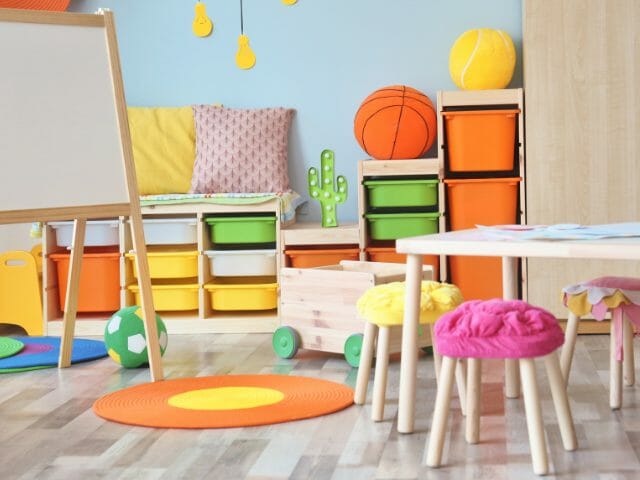 Teachers use classroom decor and resources to design their rooms specifically. Depending upon your school administration, you may be required to have a classroom theme.
Themes can range from superheroes to rainbows and everything in between.
Sometimes schools will have their themes at the start of a new school year. For example, the hallways and doors inside the building may represent similar decor. Staff may wear matching t-shirts on the first day of school related to the current theme.
The grade level and subject areas that you teach may highly influence your classroom theme. You can find free resources and paid digital resources online that you can use to add to enhance the learning environment.
Classroom Theme Ideas
In no particular order, here are 31 classroom theme ideas well-liked among students and teachers.
You can be as creative as you want when incorporating the perfect balance between style and classroom management in your learning environment.
1. Space: Outer space-themed classrooms are out of this world! Hang dark blue paper around the walls. You can add battery-powered string lights and paper mache planets from the ceiling. Design the reading corner to look like a rocket.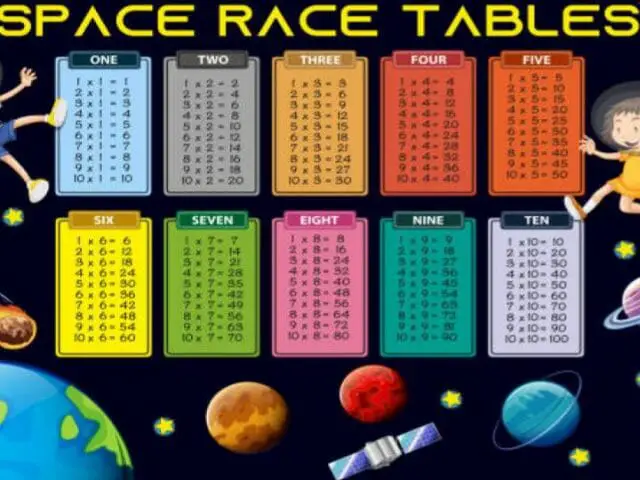 2. Ocean: Under the sea, themes are fun for teachers to create. Classroom decor can include fishing nets, fish, boats, seashells, and more! Teachers can find a resource at most craft stores to add to their collection.
3. Jungle Safari: Similar to the style shown in this safari birthday decor, teachers can create a similar look for their classroom! Twist long strips of green butcher paper to make realistic vines.
4. Hawaiian: Tiki torches, palm trees, coconuts- oh my! Teachers can find plenty of ideas for a Hawaiian-themed classroom. Teachers can use inexpensive leis and grass skirts for different classroom decor on tables.
5. Construction: Yellow and orange caution tape, bulldozers, and hard hats are fun classroom ideas for teachers. You can add road work signs and transform your classroom into an accurate job site.
6. Cactus: These ideas for teachers are on point! Check out this video for examples and ideas for a cactus themed classroom:
7. Western: Teachers can get creative with this classroom idea! Cow-print bulletin board borders, red paisley bandanas, ropes, cowboy boots, and hats- you name it! Teachers and children will feel like they are at the rodeo!
8. Bees: This might just be my new favorite classroom decor! It is undoubtedly buzz-worthy! A color pallet of yellow, black, white, and grey will surely brighten your space. Teachers can even create a decorative classroom door, "Welcome to our hive!"
9. Rainbow: Cutting strips of colorful plastic table cloths makes for a bright and cheery backdrop! You can also hang strips of ribbon over the ceiling and windows for added vibrance. Teachers use colorful bins or tubs to display their books and supplies neatly.
10. Pirate: A red, white, and black pirate theme is sure to capture the interest of your class. Make a large ship out of cardboard for a reading corner in your classroom, complete with a large anchor and parrot!
11. Farmhouse: This is one of several modern ideas that teachers can get into when it comes to classroom decor is the farmhouse trend. The use of tin and wooden containers and artificial greenery will provide a homey ambiance making your classroom cozy.
12. Eric Carle: Who doesn't love The Hungry Caterpillar story? This classroom design has that signature style that author/illustrator Eric Carle is famous for. You can even find a classroom management clip chart that matches this adorable classroom decor!
13. Circus: Step up one and all to see this fantastic classroom decor! Teachers can turn their classrooms into a circus tent with everything from popcorn, peanuts, tigers and elephants! Add red and yellow pillows to your reading nook and blue bins for storage.
14. Succulents: Indoor plants aren't only for your living room anymore! You can find a printable resource online to accompany your greenery! Many teachers include succulents, cactus, and other easy-to-maintain plants for their classroom decor.
15. Harry Potter: Bring your classroom to life with a Harry Potter-themed classroom! Teachers can do a novel study with their class, and their classroom management will positively coordinate with your learning activities.
16. Camping: Bring the great outdoors inside your classroom! There are many fun ideas for teachers when using a camping theme classroom. Hang up a sign that reads, "Gone Camping," and use a tent for a cozy reading corner. Lanterns add a real camping vibe.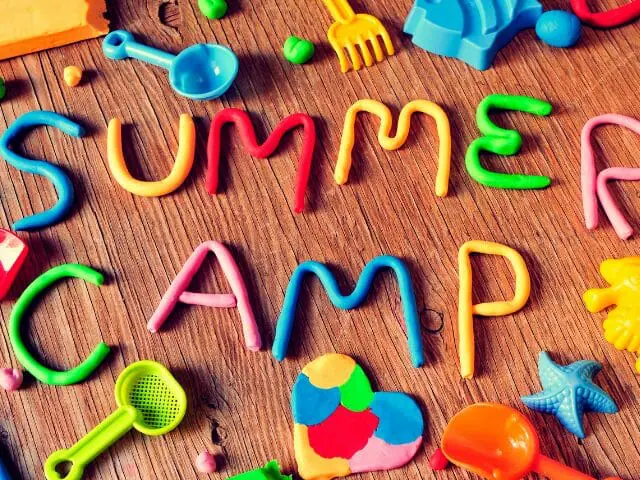 17. Dinosaurs: A dinosaur classroom theme is a great way to get kids roaring about school! Teachers can add giant cut-out footprints to label sight words and other colorful dinosaur decorations around the room, including posters and cardboard displays.
18. Hot Air Balloons: Up, up, and away! Teachers can use paper lanterns in various colors to hang from the ceiling. Add a small wooden basket to the bottom using string to design your own hot hair balloon decorations! These fun ideas are perfect for your space.
19. Coffee House: This fun classroom decor can turn your classroom into a coffee shop! Use paper coffee cups to hold pencils and other materials. Add green, black, and brown elements to enhance the feel. Soft lighting and seating are the perfect finishing touches!
20. Alice In Wonderland: Large flower pinwheels, White Rabbit, and decorative playing cards will turn your classroom into Wonderland! So many whimsical ideas to support learning in your school. Display a "Wonderland Rules" sign to promote classroom management.
21. Hollywood: Your kids will feel like movie stars when they enter your classroom and walk down the red carpet! Whether you're decorating for an end-of-the-year awards program or your school's Open House parent night, you'll feel like a star!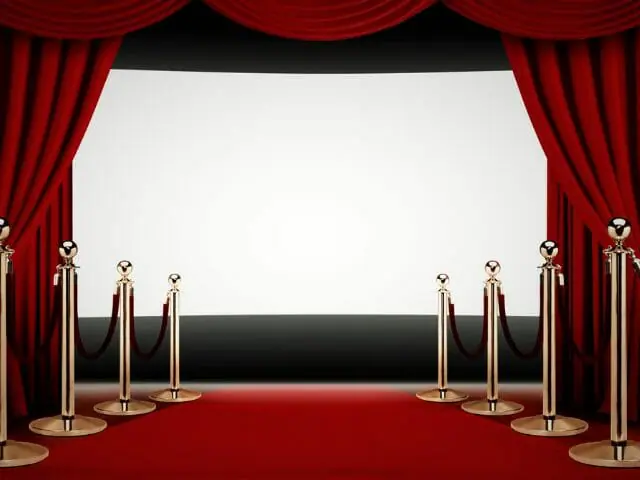 22. Flamingos: Who doesn't love these bright pink creatures? Teachers can get creative and turn their classroom into a tropical oasis jam-packed with flamingos! Start with bulletin boards and add matching labels for coordination and organization around your room.
23. Superheroes: Your students will feel like heroes in this fun classroom! Hang a superhero poster or sign near the doors and sink so students can see them often. Use red, yellow, and white to add a banner across your door and above your whiteboard to match!
24. Apples: My favorite classroom theme was apples! Green, red and yellow paper lanterns offer more color, and a bright paper worm is super fun! I used green and red baskets and paper bins to help separate supplies between the two classes.
25. Steampunk: A high school class may appreciate a steampunk-themed classroom. Using leather, wheels, metals, and dark-colored gadgets, teachers can recreate their boring classrooms into well-developed dreamland.
26. Beach: This classroom decor is easy for teachers to find just about anywhere! Beach balls, colorful pool towels, and sand toys add so much life to a dull classroom.
27. Travel: Teachers can develop many ideas to support a travel-inspired classroom decor. Think trains, planes, automobiles, and everything in-between. Bicycles and scooters make the classroom decor even more kid-friendly.
28. Mickey Mouse: This Mickey-Mouse-themed classroom is sure to be a favorite among many young learners. Add red, black, and white elements to your classroom to enhance the backdrop for this popular Disney character!
29. Fairy Tale: Need some ideas for classroom themes? Your classroom will be impressive to parents, administrators, and the kids, from princess castles to fire-breathing dragons! Fairy tale resources come in many shapes and sizes.
30. Tie-Dye: Tie-dye classroom themes are colorful and easy for teachers with minimal decorative skills. Once you pull together some tie-dye curtains, use plastic bins and storage tubs in the same colors. This is an easy way to "tie" the whole look together!
31. Sports: Feel like an All-Star in a sports-themed classroom! Learning will feel like a game to children with sports classroom decor! Teachers can find resources and ideas from various sporting goods stores to bring into their classrooms.
Fun Fact: Have you thought about astronomy as your classroom theme? Check out my post — Solar System Project: 27 Best Astronomy Devises For Kids.
———————————-
Frequently Asked Questions
What are good school themes?
School themes are usually implemented to bring a sense of community and togetherness to a school. Unlike classroom themes which are very specific to the teacher's preference, school themes are broad and easy for everyone to understand and implement.
Should I have a classroom theme?
Classroom themes are generally optional! I have never been asked to implement a design theme for my classroom, although I usually do because I think they are fun! I used a color scheme to coordinate my decor when I taught middle school, but it wasn't a specific theme.
How do you create a classroom theme?
Once you have something in mind, go to local craft and hobby stores and see if they have resources that match your design. For instance, shop right after Halloween to get deals on spooky decor or browse special offers online for Mexican-themed decor after May 5th.
Choosing A Classroom Theme
There are many ideas available when it comes to selecting classroom decor. The most important thing to consider is whether or not you think it reflects you as a teacher. Secondly, consider the age and interests of the kids you teach.
For instance, the themes that may appeal to a pre k or kindergarten student will look very different from those used in high school classrooms. Juvenile designs are colorful and cutesy. Older children usually appreciate themes that utilize humor, pop culture, or trends.
Teachers can use educational resources and practical ideas to find classroom decor they love!
Last Updated on July 24, 2022 by Emily