The world of cutting machines changed permanently once Cricut entered the scene. With their emergence, users now have a much easier time cutting various materials. These include stickers, greeting cards, and custom t-shirts. 
Now, the questions…
What exactly are they? How do they work? What are they capable of doing? Are they worth the money? The following article answers these questions and helps you learn how to use a Cricut machine. Get ready for a mind-blowing learning experience.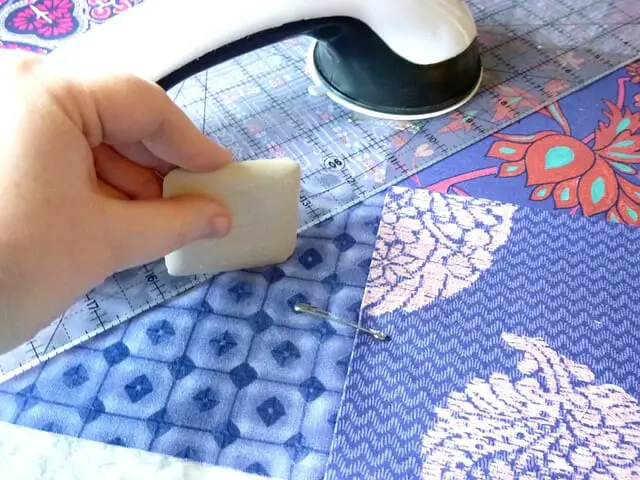 What are Cricut Cutting Machines? 
These electronic cutting machines can cut all manner of designs from various materials. They have no problem delivering superbly immaculate iron-on transfers, card stocks, vinyl, and paper, to mention a few. 
These machines would also do a stunning job on leather and wood in some cases. Few machines deliver as much diversity as the Cricut. 
Are you accustomed to cutting materials using either scissors or X-acto knives? You might want to take your accuracy and efficiency to stratospheric levels with Cricut. The long minutes or hours you take when cutting by hand would drop significantly. 
Moreover, the precision associated with these machines is out of this world too. Briefly, they are faster, more precise, easy to maintain, and affordable. 
The machines serve multiple purposes. What can Cricut machines for teachers do?
Below are a few things:
Making custom, handmade cards

Designing t-shirts or onesies

Making party decorations

Creating stencils

Making vinyl stickers

Making painted wooden signs
This year and beyond, Cricut machines are also proving quite useful in drawing. 
They are capable of drawing with pens. Apart from that, there are models that can also be used to write with pens.
On top of all that, a modern Cricut machine with its feature-filled capabilities has no problem when used as a score material for producing crisp and easy folding. In short, it allows users to do more than just cutting materials.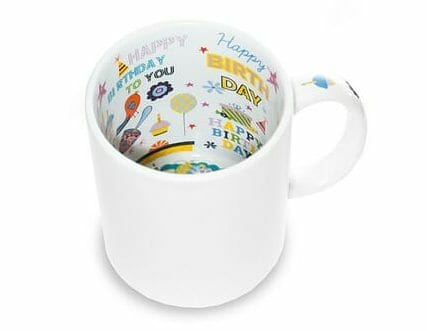 How to Use a Cricut Machine
You're now ready to learn how to use the Cricut machine. The actual process is quite easy for beginners and regular users alike. 
What you have to do first is get the design that you prefer to cut using the Cricut. Fortunately, you don't need to move the earth and heavens to get this design. After all, Cricut has its built-in design app or software. 
Next, use either USB or Bluetooth to send the design to the cutting machine. This takes microseconds. The machine would then receive the design before cutting it out using its small and precise blade. 
Ideally, you ought to have selected your preferred cutting material by now. Place this material onto the machine's sticky cutting mat. The next thing to do is to load this mat into your Cricut as per your design. 
Afterward, you have to look for the Cricut Design Space. (Don't fret! I'll tell you more, soon.) This feature, which is on the machine, gives you the option of selecting a design and the appropriate material settings. You can then send the design to the machine's cutting tool. 
Awesome, right?
After this, you could then press the button on the machine that permits it to start cutting the material according to your design. 
Since we live in a digital era, Cricut machines that work with wireless tools and devices are an added advantage. This attribute allows users to connect the machine to their Bluetooth devices. 
The built-in Design Space software is compatible with Android smartphones, iOS, tablets, MAC, and Windows devices. Consequently, users can connect the machine with any device to design and cut whatever they prefer. 
Do you understand the mechanics of a normal printer? If you do, your understanding of how a Cricut machine works is already several miles ahead. 
Generally, it revolves around designing whatever you want to cut, then sending it to the cutting machine and cutting it out according to your preferences. 
With only a Bluetooth or USB cable, you can deliver the design to the machine to launch the cutting process. 
What Does the Design Space Do? 
Anyone interested in learning how to use my Cricut needs to spare a few moments to understand the Design Space. What role does Design Space play in making the machine capable of designing, drawing, or cutting? 
Let's get started:
Download the Design Space app

 

Install it in your choice of device and pair it with your Cricut machine via Bluetooth or you can connect them with a USB cable
Now…
Are you still unable to trust your knowledge on operating a Cricut? It might appear a bit challenging to do it for the first time. An experienced person would probably work with fewer tools. A first-timer, though, should have all or most of the tools. Just remember to adhere to the step-by-step instructions while using nothing but the best tools, features, and accessories. 
Cricut machines have an "Enjoy Card" project that you can use to polish your skills.
How do you use a Cricut machine? Well, learn how to through this project and test your understanding of the instructions on the manual. 
You also get an opportunity to understand what precision cutting is all about. Let Design Space open the doors to the "Enjoy Card" project and everything about Cricut cutting. 
Following Instructions
Yes, Cricut machines are easy to set up and use. That doesn't excuse you from looking at the instructions on the manual. The most important lesson to remember here is to follow the instructions contained therein. 
After all, the manual explains every part of the machine. It contains tons of information that could help you set up the machine and get it working in the shortest time possible. 
As earlier stated, the manual helps you to set up the machine. You can't learn how to work a Cricut machine if you can't set it up first. Fortunately, Cricut machines are just as easy to set up. Before proceeding, familiarize yourself with the different parts of the machine. A typical Cricut machine has seven parts. All these parts are crucial to its working.
The Parts: 
Button (for the opening lid)

Cartridge port

Two accessory drawers

An accessory cup

Dual cartridge

Power on/off

Smart set dial
In setting up the Cricut machine, your primary focus should be on space. The good news is these machines don't take up too much space. Nevertheless, some are a bit large. 
For this reason, you need to create enough space that allows them to operate without any kind of interference. As you contemplate this, remember to set it up at a place close to a source of power or use an extension cable. Secondly, set it up on a flat surface. 
Types of Cricut Machines
Cricut machines are often referred to as craft plotters or die-cutter machines. Before asking questions about your Cricut and how to use it, you should first get to know the different types of these machines. 
Cricut Joy is much smaller than the others mentioned here. However, that small size makes it the most portable of the three types.
The portability makes it easier for anyone interesting in handling a Cricut for the first time.
A Cricut machine is capable of cutting through any kind of material. From paper to vinyl, it has no problem with such materials. Even wood – specifically softwood – and leather all bow down and recognize the power of the Cricut machine. 
However, you need to buy the right machine for the specific type of material you wish to cut. Not one Cricut machine can cut all materials. 
Use the following guide to show you what to use for specific materials:
Cricut Explore Air 2
The Explore Air 2 can cut through 100 plus different types of materials. Some of which include:
Premium Vinyl

Iron-On And Heat Transfer Vinyl

Cardstock

Faux Leather

Adhesive Foils

Specialty Paper 

Poster Board
---
Cricut Maker
The "Maker" should cut through over 300 different types of thicker or delicate materials such as:
Thin Woods

Papercraft

Iron-On, And Vinyl Decals

Sewing Projects

Leather Crafts

Balsa Models
---
Cricut Joy
The Joy is your go-to option for cutting, writing, and label making. It's a very convenient pretty little machine that's great for beginners and even seasoned crafters.
---
Cricut Explore 3
Explore 3 is twice faster as its previous model (Explore 2). It also comes with all the accessories you need to work on with different projects. It will let you have precise cuts of up to 12ft without a mat. It's your perfect partner for almost everything —from simple DIY projects to big-time ones like cardstock, glitter paper, cork, and even bonded fabric.
---
Essentially… 
You can use any of these Cricut Machines for tons of DIY projects at home. Are you planning to engage in some creative projects right within the confines of your home? Do you wish to test your art skills? Is your paper crafting skill up to scratch? 
The best way to learn how your skills stack up IS by using any Cricut machine. Through it, you will be well on your way to developing a solid reputation in precision cutting. 
Pros and Cons of Using a Cricut Machine
Below are some of the pros and cons of a Cricut machine: 
Pros
Easy to set up and use

Operates wirelessly

Perfect for beginners and experienced users alike

Works well with old cartridges

Allows users to cut and write simultaneously

Features one-click cutting settings
Cons
Pricing can make it unaffordable to some people

Costly craft supplies

Separate premium tools, cartridges, and designs

Struggles to work with certain Android devices
Accessories Needed to Learn How to Use the Cricut
You don't have to be a rocket scientist to learn how to use the Cricut. Learning how to work a Cricut is a straightforward procedure because the machine is easy to set up and use. 
However, you need to acquire a few accessories first to use the machine to cut your materials of choice. One of the basic accessories and tools needed for your projects is a Cricut Scissors. 
The scissors are fitted with blades made of hardened stainless steel, making them durable and capable of producing smooth and even cuts. Its micro-tip blade allows users to cut materials with more precision. Apart from the scissors, the machines also have Cricut Tweezers that use reverse grip design to lift and secure materials in place. 
Other accessories and tools include: 
Weeders

Scraper/XL scraper

Spatula

Trimmer

Scoring stylus

Conclusion
Now, you should know your way around a Cricut. The machine is easy to use, and set up makes your task simpler. Ensure that your package includes the appropriate tools and manual when buying it. 
For real, you're gonna have fun, soon! Cricuts are easy, user-friendly machines that will surely turn your projects into awesome crafts!
Is this going to be your first project? Or are you leveling up to your more advanced Cricut machine? Whatever it is, don't forget to share it! Tell us all about it in the comments section, below!
Last Updated on May 6, 2022 by Emily