Whether you're applying for your first teaching position in an elementary school or are looking to transfer to a new school or a new position, a strong resume is key for showcasing your strengths and qualifications. Many times, potential employers will use resumes to help them decide who to bring in for an interview. This means that you could be overlooked if your resume doesn't include the right information employers are looking for. Putting together a resume is very different from other types of writing pieces.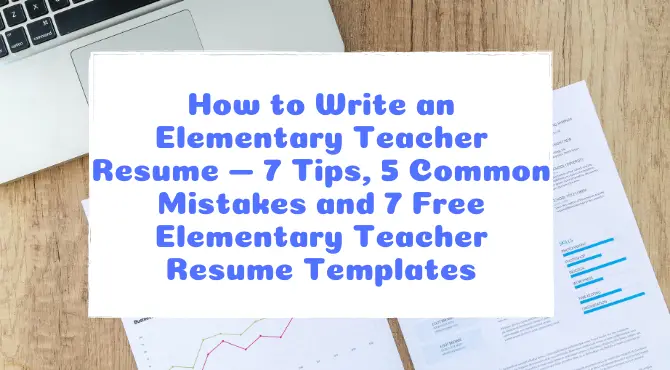 The rules for resume writing are quite unique. I put together this post to help you learn more about what you will want to include when writing an elementary teacher resume as well as some common mistakes you'll want to avoid.
Why Do You Need a Resume?
You've likely heard you should submit a resume when applying for an elementary teaching position, but you may be wondering whether taking the time to put together a resume is worth it with everything else on your plate. The time you take to create an attractive and concise resume will actually be one of the most important things you do in your search for a new job.
One reason a resume is so essential is that it is your greatest asset for getting invited to interview with the district or school you are applying to. Many employers don't offer interviews without seeing a resume first and may ignore a candidate who either doesn't have a resume or submit one that is subpar.
Just having a resume isn't enough, though. You need to put the time and effort in to put together a strong resume that makes you stand out against all of the other applicants for the position you are interested in. When deciding who to call in for an interview, many employers only take a few seconds to skim over the numerous resumes they receive. If your resume doesn't include information that catches their eye in those few seconds, you could lose out on a position, regardless of how qualified you may actually be.
Another reason you'll want to invest the necessary time to put together a resume that really highlights who you are and why you would be the best fit for a position is that it is your opportunity to provide a good first impression. Once you are granted an interview slot, it is likely that the principal, HR manager, or any other members of the interview team will closely read your resume before your interview time.
Before you even walk through the door, they will have formed their first impression of you and your teaching abilities, and you want to make sure that they are thinking very highly of you at this point.
A well-thought-out resume that includes all the information prospective employers are looking for can be your most valuable tool in getting you one step closer to being hired for the teaching position you want. The time you will need to spend to create your resume is most certainly worth it!
What to Include in an Elementary Teacher Resume
Before you get started working on your resume, it is important to know the information that you should include. Having enough information to give your employers a sense of who you are and why you are qualified for the position is important, but it is also important not to write too much that a prospective employer misses out on what is most important when they skim through your resume.
When putting together your resume, in most cases, you should list important qualifications/job experience chronologically, starting with the most recent. Your most recent teaching (or student-teaching) positions should be listed at the top working your way down to prior positions you have held that are relevant.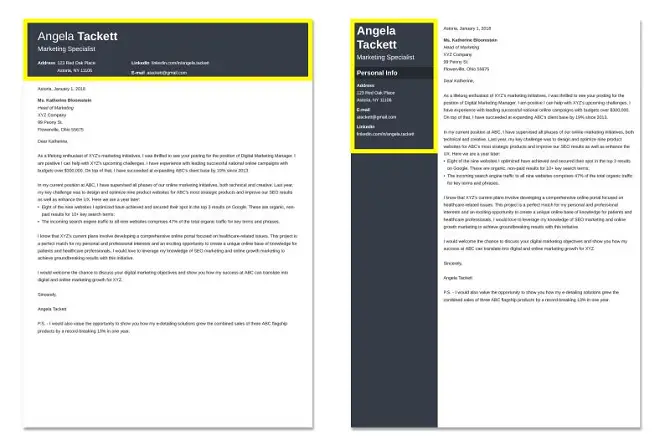 If you have just graduated from college and are applying for your first teaching position, you will want to list the college(s) you attended and other information about your educational background before listing your student-teaching and other work experience. If you are an experienced teacher, your educational history should be listed after your previous teaching positions.
Here are a few key pieces of information you should include in your resume:
At the top of the resume, list your objective. This should be personalized for each position you are applying for and should give a quick summary of what position you would like to be hired for and why you are qualified for the position.
Share any notable positions you've held at a previous school, such as a team leader, faculty rep, or lead teacher on a committee.
For each of the various teaching and/or leadership positions you've held, include a few bullet points highlighting what the position entailed. Think about what a future employer would want to see in a new hire, and focus on including that type of information. For example, if you know the school is big on collaboration, one of your bullet points maybe about how you collaborated with your teammates to plan engaging and differentiated lessons for your students.
After listing your prior teaching positions and educational history, including a bulleted list that highlights some of your key skills. These can be the areas you think you are particularly strong in and would like to elaborate on during an interview. Some examples of items you may choose to include in this section include classroom management, providing feedback to students, lesson planning, collaboration, or staying positive.
Highlight any special certifications/areas you have experience teaching (such as ELL learners or special education students).
If there are any special awards or achievements you would like to share, you can include these at the end of the resume.
7 Tips for Writing an Exceptional Elementary Teacher Resume
If you're looking to make your resume the best it possibly can be, read through the tips below.
Include Information about Your Degrees and Certifications: If you don't include information that proves that you are qualified to teach and have the necessary licenses to do so, your resume will likely get tossed to the side. List out all the colleges or universities you attended, your dates of attendance, and the degree(s) you received. If you received any other special certifications, be sure to list those as well.

Be Concise

: Use bullet points to highlight the most important aspects of each section. If you are too wordy, it can become too difficult for a potential employer to follow and many may just stop reading your resume altogether.

Include an Objective

: Having your objective statement clearly and concisely written can help personalize your application for each position you are interested in. Your objective should include your current title/teaching position, how many years of experience you have, some of the skills you possess that make you a great teacher, and the degrees or certifications you have that make you qualified for the position. In addition to writing your objective section, you also need to make it stand out so that a potential employer is sure to read it. Put it at the top of your resume so it is the first thing they'll see.
Use Action Words

: When describing your teaching experience and skills, don't do yourself a disservice; use strong action words to highlight all that you do. You don't simply teach students. You collaboratively plan engaging lessons, evaluate student performance, differentiate lessons to meet the needs of individual students, and so on.

Show That You are a Team Player

: Elementary education is not a solo job. Students do best when their teachers collaborate with one another and share ideas. Your potential employer will want to hear that you are willing to work with the other members of the staff to help all students succeed. If you have sponsored any clubs or attended lots of family events at your school, including these on your resume can also help a potential employer see that you truly are a team player.

Include Other Information that Could Make You Stand Out

: If you are fluent in a foreign language, are certified in CPR, or have any interesting hobbies you may want to include information about this as well.
5 Resume Mistakes You Need to Avoid
Now that you've read through the tips above, I also wanted to share a few common mistakes that people often make when putting together their resume. Being aware of these mistakes can help you avoid making them and can help ensure a potential employer doesn't rule you out because of your resume.
1. Listing Job Duties Rather than Accomplishments
One mistake many people make when writing their resumes is writing about their job duties rather than their actual accomplishments. A prospective employer wants to see examples of the work you have actually done, not what you were 'supposed' to do. They read through your past accomplishments to get a sense of what you'll bring to the position you are applying for.
When writing out your past accomplishments, be specific and concrete. Whenever possible, you should also quantify your achievements. For example, instead of saying you taught a group of students and were the team leader for your grade level, including how many students were in your class and how many other teachers were on your team.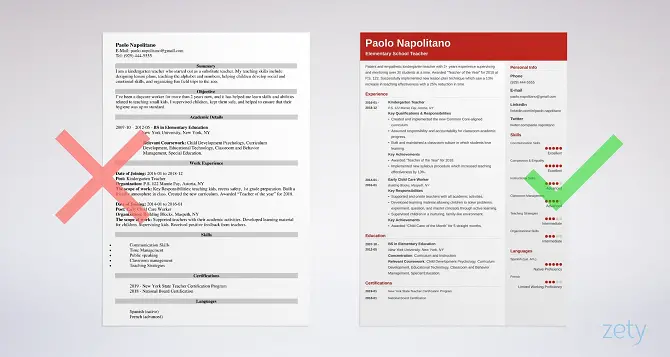 2. Typos and Grammatical Errors
You don't want to send in a resume that is full of typos, spelling mistakes, or grammatical errors. These errors can make you look lazy and unqualified for a position. Before submitting your resume, you will want to do more than simply running spell-check.Print it out and read over everything slowly and with a critical eye. If possible, you should find someone else who is able to review your resume for you.
This may be a friend, a family member, a colleague, or a career counselor. Getting a second set of eyes on your resume can help identify mistakes that you may have missed.
3. Ignoring Job Relevance
As we shared above, many employers take just seconds to skim over a resume and decide if an applicant is worthy of an interview. You want to make sure that your most relevant job experience is listed at the top. This may mean listing past jobs out of order, but this is perfectly fine.
4. Ignoring Unpaid Experience
When applying for a position, many applicants often overlook the unpaid experience they have that makes them qualified for a position. This is especially true with recent college graduates who may not have much-paid work experience, but have a lot of unpaid experience. Including relevant volunteer works, internships, or clubs can help make you look more qualified for a teaching position you are applying for.
Highlight this experience towards that top of your resume alongside your paid work experience. It should not simply be included in a separate "Volunteer Work" section at the bottom of the resume where it may be completely overlooked.
5. Failing to Tailor Your Resume
If you're applying for multiple teaching positions at different schools or districts, it is imperative to tailor your resume to each specific position. You may want to highlight different skills and experiences depending on the position you are applying for. For example, if you are applying for a third-grade teaching position at one school and a special education position at a different school, your skillset section may look a little different.
When you use a generic resume for every position you apply for, it just looks lazy. Potential employers aren't looking for a lazy employee; they are looking for a candidate that looks like they are willing to go above and beyond.
7 Sources with Free Elementary Teacher Resume Templates
Now that you know why it is important to create a resume, what you should include in a resume, and common mistakes to avoid when putting together a resume, it is time to get started writing yours. Below you'll find some different resources that offer free resume templates for elementary teachers. Using a template can help you make sure you include all the necessary information and can help you produce a professional-looking product that will catch the eye of prospective employers.
My Perfect Resume: This site offers numerous attractive templates for you to choose from. Once you select the template you want to use, you will be able to easily customize it with your personal information, experience, and anything else you want to include on your resume. The site also offers industry-specific bullet points to help you appropriately word what you are writing about.
Resume Genius: With Resume Genius, you can create a resume that will surely catch the eye of a potential employer. Their website is designed to help you make the perfect resume to meet your needs in 15 minutes or less. To start, simply choose a template you like. Then, enter the information to personalize your resume and download or print it.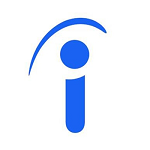 Indeed: Indeed is another site where you can find different resume templates that will help you present your information in a professional manner. After you select a template, Indeed will highlight the information you need to enter. You will have the option to add additional work experience or skills to include everything you want to include.
Canva: Canva offers numerous templates that will stand out against the other applicants for a position. Some of their templates are colorful, while others feature a more classic design.
Once you select a template, you'll be able to edit all of the information in it and move things around to suit your needs.
Zety: Zety is another great resource to consider. You can choose from templates including a headshot resume, minimalist designs, and more vibrant and colorful options.
Each template can be downloaded and edited with your personal information.
Hloom: Hloom has more than 400 resume templates available. Their templates work with Google Docs, Microsoft Office, and OpenOffice, which will make it easy to create, save, and share the resume you create.
Many of the templates are free and others can be purchased for a small fee.
Resume Now: You'll find recruited approved templates on Resume Now that can help you land the teaching job you want. They offer numerous templates that can help you put together an attractive resume in as little as 15 minutes. This site also offers suggestions for skills you should add to your resume to make you appear more attractive to a potential employer.
Final Thoughts
A resume is an extremely important tool to help you reach your goal of getting hired for a teaching position you are interested in. With a strong resume, many employers won't even give you the opportunity to interview for a position. I hope this post has provided you with the knowledge and information you'll need to create a powerful resume that will put you at the top of a list of candidates.
In addition to writing a strong resume, you may also want to consider adding a cover letter to introduce yourself and share why you are qualified for a specific position. If you'll be teaching virtually once you are hired, you can find some great distance learning meeting activities and online quiz makers to keep your students engaged in my other posts.
Last Updated on December 18, 2020 by Emily