I hope all my readers are keeping well and safe. This blog is about the importance of teachers, particularly elementary school teachers having a good laptop. The first and obvious reason today is for distance learning. With a good laptop, the teacher is available at any time and place he or she chooses to be. This makes it easier to keep track of the students' progress.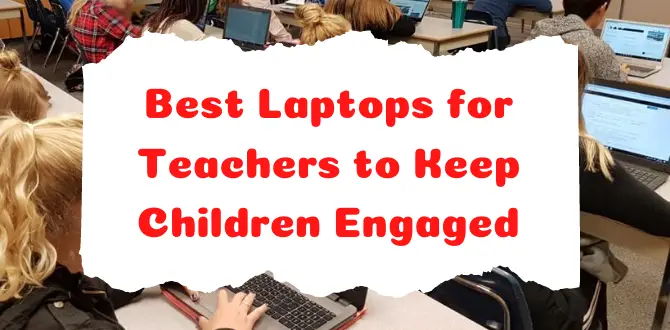 Along with distance learning, laptops help with classroom teaching. Teachers can research a moment's notice to answer questions about just about anything. They can develop activity sheets, quizzes and reading assignments at any time. With so many chat options available, they help teachers keep in touch with their colleagues, students and parents.
I keep my laptop with me at all times because ideas flash into my mind at the strangest times and I need to develop them as much as possible, immediately. That's why I carry a bag that has special protection.
In this blog, I will review the seven best devices according to me and my colleagues. I've put the three best first for a quick look. More facts and features come in the full list that you can read when you have time.
My Top Pick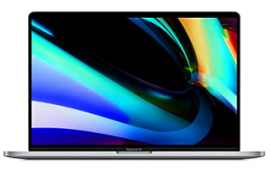 Beautiful display
High-grade speakers
Ultra-fast SSD
Best for: This is a very high-end device and will perform all the functions you need beautifully.
This super-thin Macbook has a 16-inch screen with 512 GB storage and 16 GB RAM. It downloads files very fast, and you can keep all your videos, files of each child and more with you at all times. You can use it to edit videos and just about anything else you need. It has a very powerful 100-watt-hour lithium-polymer battery for 11-hours of battery performance, which is why it is slightly heavier than some other models, but the weight is slight and the battery is great. The processor is ultra-fast and it has Wi-Fi connectivity. The bevels are very thin for a great picture. It has the Apple T2 Security Chip for secure boot and encrypted storage capabilities.
Also Great
Convertible lid
Webcam
Fast processor
Best for: This model has everything a teacher will need for file storing and presentations.
The convertible lid is the best feature. You can use tent configuration and it will go 360 degrees flat for a tablet configuration. It has four ports for connecting other devices. It's a little heavy 6.6 pounds, especially when compared to other models on this list that are very light. The screen may dim outdoors, but the sound is good for language classes and videos. The casing is all-metal and probably a good idea for a teacher who is carrying it everywhere. The 13.3-inch monitor is full HD and gives crystal clear images. It has 8 GB RAM and 256 GB storage which should be enough for an elementary school teacher. It has Wi-Fi and Bluetooth connectivity.
Also Great
Largest screen
Very light
Long battery life
Best for: This is a solid device for classroom teaching. The lightweight makes it ideal for carrying around.
The best feature of this model is its weight. It is the lightest available, and if that is important to you, this is a good choice because it has all the features of a good choice for teaching. The IPS display gives you crisp graphics, which makes a big difference for children when you show PowerPoints or videos. The operating system is Windows 10 Home which is a good one for teachers. It has great graphics with Iris Plus Graphics, and the lithium battery lasts up to 17 hours.
Continue reading for more information about laptops and why they are so much better for classroom teaching than desktops.
Processor: AMD
OS: macOS
Memory: 16 GB up to 64 GB RAM
Hard disc: 512 GB or 1B SSD storage
Battery life: up to 11 hours
This is one of the best, most powerful Macbooks Apple has ever produced and may have many tech features you don't need as an elementary school teacher. Having said that if you are very tech-savvy and want all your files, videos and films in one place, this is a good choice. The larger battery is the best feature. It powers the larger display beautifully. If you like to find videos and edit them to be useful for your class, this is a good choice. The dimensions are .64 x 14.09 x 9.68 inches and the weight is 4.3 pounds. It is Wi-Fi and Bluetooth compatible.
Unique selling points: The Apple security chip keeps all your files safe, which is important if you have students' records and tests on your gadget. It would not be easy to hack into your data.
Pros:
Apple T2 Security Chip
100-watt-hour lithium-polymer battery
Cons:
As you may expect, this  is not cheap, but it is well worth the cost if you need this much technology for your teaching.
Best for: With the beautiful graphics and excellent sound system, this is a great Apple computer for teaching art, music and a second language.
Watch this video for a clear description of all the features offered on this device. The narrator says it's the best product ever made by Apple and worth considering.
Processor: AMD Ryzen
OS: Intel Core i7
Memory: 8 GB RAM
Hard disk: 256 SSD
Battery life: up to 10 hours
This model has a 15.6-inch touchscreen and an expanded solid-state hard drive. It will hold all your files and videos. The graphics are AMD Radeon RX Vega eight graphics integrated. It has wireless and Bluetooth with one USB 3.1 type C port, two USB 3.1 ports and one HDMI port with a headphone/microphone port and a Micro SD Media Card reader. The weight is 6.6 pounds and the dimensions are 9.68 x 14.13 x .75 inches. The screen resolution is fine for indoor viewing but may fade a bit when outdoors. The sound is very good for language classes.
Unique selling points: The lid is convertible to create a tent or tablet configuration, which makes it easy to use for displays and note-taking.
Pros:
Backlit keyboard
Webcam
Very fast processor
Cons:
Easily overheats
Sometimes freezes when logging in
The touchscreen wobbles in mode, but it's not a big problem
Best for: This is a good choice for a teacher. It is quite fast for normal work and simple games, but it is not suitable for sophisticated gaming.
Watch this video for a clear explanation of all the features and few small drawbacks. The narrator also explains the different features you can get if you want to edit videos or do other things that require more power.
Processor: Intel Core
OS: Windows 10
Memory: 16 GB RAM
Hard disc: One TB
Battery life: up to 17 hours
This one has a huge screen and is very light. The IPS display is 2560 x 1600 for great graphics to show to your class, especially if you use an overhead projector. It has USB type C connectivity. Wi-Fi connectivity tends to be a bit slow. The battery life is long but will depend on model setup configurations such as applications used and the power management settings. The dimensions are 15 x 10.3 x .7 inches and the weight is just 2.98 pounds.
Unique selling points: You can edit ordinary videos to make them suitable for younger children. It's not powerful enough to edit 4K videos.
Pros:
Extra-large 17-inch screen
Very lightweight for larger screen
Good resolution for great-looking graphics
Cons:
Very reflective, glossy screen
Feels a bit hollow, which is possibly why it is so light
Not optimized for high-speed gaming
Best for: This is a goodchoice for ordinary elementary classroom teaching and files storing.
Watch this for all the information you need on this model. The narrator also gives ideas on how to best use the device.
Processor: Intel Core i3
OS: MacOS Catalina)
Memory: 8 GB RAM
Hard disc: 256 SSD storage space
Battery life: up to 12 hours
This device is the basic MacBook Air with a 13.3-inch Retina display with True Tone technology. It has two USB-C ports and a touch ID, so your fingerprint is your password. It has an HD webcam for crystal clear pictures and face time. It is very light at 2.8 pounds and the dimensions are 12.76 x 2.4 x 9.09 inches. As you would expect, it has Wi-Fi and Bluetooth 4.3.
Unique selling points: This device has stereo speakers for great sound, which is useful when showing videos or for a language lesson.
Pros:
Intel Iris Plus Graphics
Very thin and light
Backlit keyboard
Cons:
Camera may be low quality
Tends to heat quickly
OS Catalina doesn't work with some software
Best for: The MacBook Air has exceptional visuals and sound, which can be very useful for an elementary school teacher
This video may give you more information than you need but is great for getting you started with this device. It walks you through every step of the setup from unboxing to ready to use.
Processor: Intel Core i7
OS: Windows 10 Pro
RAM: 16 GB
Hard disk: 512 GB SSD
Battery life: 6 hours when watching videos
The dimensions of this model are 12.56 x 7.8 x 0.63 inches and the weight is 2.78 pounds. You need to choose the hard drive storage you need because it is soldered to the unit and can't be upgraded later. It has Wi-Fi and Bluetooth 5, but it does not have an Ethernet port, but you can use a USB dongle if you need that. The sound is fine for such a small device. The ports include an audio jack, USB 2.0, Micro SD card reader, DC-IN, HDMI, USB 3.1 Gen 2 Type-A and USB 3.1 Gen 2 Type C.
Unique selling points: It has very thin bezels, which is how a 14-inch screen can be on such a small gadget. It also has a number pad in the mouse pad that you can light up for use and then turn off and an innovative touchscreen that you can use to take notes
Pros:
Very lightweight
Mat finish screen for no glare
Adjustable backlit keyboard
Cons:
The camera is a bit blurry
The mic is average
The arrow keys are small for gaming
Best for: This model is suitable for all an elementary school teacher's needs, but not if gaming is an issue.
Watch this very clear explanation of this device for pros and cons. The narrator shows you how to use each feature and explains its limitations and advantages.
Processor: Intel Core i5
OS: Windows 10 Home
RAM: 8 GB
Hard disk: 256 GB SSD
Battery life: up to 10.5 hours
This one has Bluetooth 5.0 and Wi-Fi connectivity. The weight is 1.7 pounds and the dimensions are 12.80 x 2.68 x 9.21 inches. The ports include USB-C and USB-A ports. You can choose faster and better storage and graphics, as well as a stylus and surface mouse available separately but the price goes up too. This device has been called a powerful tablet, but a mediocre device. It has a thick bezel for a 14-inch screen, which isn't great because you can get larger screens with thinner bezels.
Unique selling points: The screen has three positions, including mode, studio mode with a kickstand and tablet mode with the screen folded 360 degrees.
Pros:
Quick turn-on
Enhanced studio mics
Quick charging about 80 percent in about an hour
Cons:
Not very durable
Low-quality camera sensor
Display fades in the outdoors
Best for: This is a low-end choice with just the basic features you will need. It may not be a good choice if you want more speed or features for gaming. It does come with an adapter with all the other ports you may want, including Ethernet, but this is considered low tech.
This narrator also gives the pros and cons of this device. Users recommend investing in the keyboard cover and pen even though it adds to the expense.
Processor: AMD Ryzen Dual Core
OS: Windows 10 S
RAM: 4 GB
Hard disk: 128 GB SSD
Battery life: up to 7.5 hours
This is the bestselling model on Amazon. It is inexpensive and has enough features to give you a good experience. Ports include two USB 2.0 ports, one USB 3.1, one HDMI port and with HDCP support and one Gen 1 port. The monitor is 15.6 inches Full HD and IPS. It has clear graphics and keeps your eyes free from the strain with Acer BlueLightShield. This is not the laptop for a person who plays fast games. It has an HD webcam and an Ethernet port. It runs Bluetooth 4.0 and the keyboard is backlit. The battery is lithium-ion.
Unique selling points: this is an excellent device for the price. Many of the models on this list are expensive mainly because of the features they offer. This one is affordable and has everything you need including the ability to edit videos.
Pros:
Inexpensive
Has all the features you need
Fast enough for everyday work
Cons:
Windows 10 S is not considered a good OS by some users because it only recognizes Microsoft apps. The good news is, you can switch out of S mode if you do it correctly with help from Microsoft support.
Best for: This is an affordable choice for basic computer needs. You don't need to worry that it is cheaper than all the others. It is a very good machine.
This video gives you a good picture of the features as well as the pros and cons of buying an inexpensive model.
The Benefits of Laptops as Learning Tools in Elementary Education
According to a study in Scientific American, in June 2011, laptops in schools allow students to spend most of their time on social media, shopping or other pass times and not on course work.
While this may be true for high school students, it's not true for elementary school-age children. Laptops in the classroom have proven to enhance the learning experience for younger students. The key is to use the devices for lessons, stories and videos offline. The children can't be distracted because they are not connected to the Internet at all times.
It is also beneficial for parents and teachers to follow guidelines for the use of digital devices in school. Here is one example of guidelines that I think are good.
Some guideline lists include:
Students do not bring their devices to school
They are not used for entertainment in school
They are used only for in-class exercises, downloading class information, taking notes or other legitimate classroom purposes
Laptops are only used in specified areas and when instructed by the teacher
A screen-closed rule policy that is enforced. When you say 'screens down', they should all go down immediately.
According to transom.org, research shows when devices are properly used, they add immensely to the classroom learning experience especially when studying shapes and geometry. Have a look at this article and this paper for more information on case studies.
Here are 11 of the main benefits of laptops in the classroom:
Learning to collaborate with other students. Students can work on joint projects at school and home.
Providing information the students may not normally have access to such as the latest scientific discoveries, NASA programs, appropriate news items and more. Students can do research far beyond their elementary school library.
Helping students keep their assignments organized, plan their time and always have their school work handy. They will learn how to create files and sub-files and bookmark websites.
Having the same software applications at home and school. If they have a computer or tablet at home their parents can help them access the same applications they use at school. If they save their work in Google Docs or the cloud, they can even access their papers and tests at home.
Having a smaller footprint than a desktop and less of an obstacle to seeing the teacher.
Allowing students to receive information from the teacher. Tests, quizzes, worksheets, reading assignments and more can be sent to each child with individual care for reading or math level.
Correcting students' work is quicker and easier for the teacher and can be returned to the students for faster feedback.
Allowing for more interesting learning with graphics and videos.
Teaching computer skills to students. Below I give tips for teaching the basic functions as well as best practices for computer use.
Allowing students to take more ownership of their learning. It becomes more personal.
Easier and lighter to carry around than several heavy textbooks. Today's devices are so light; that they are even easy for children to carry. If you're a teacher who needs to move around a lot and carry items like this, check out my guide on the best teacher carts on wheels.
How to Choose the Right Laptop for You?
First, decide why you need a laptop. If you are giving online classes you will be:
Browsing the web for lesson content
Using a communication program like MS Teams
Evaluating student's work on your computer
Making multimedia presentations
Recording and storing video lessons
Making lesson plans at a moment's notice
Multitasking
All of the laptops on my list provide enough features to give you a good teaching and storage experience. Some have many more features and power than you probably need, so why pay more? Here are a few things to consider before selecting the perfect choice for you.
What operating system do you want? Windows 10 is the most common and the most versatile. macOS is good for media editing and synchronizing your gadget with your iPhone. Chromebooks are a good choice for students, but maybe not for teachers.
What form do you want? Mac only comes in the clamshell form. Two in one convertible model can be transformed into a tent or tablet and usually have touchscreens.
What is the right screen size for your work? A 13-inch is ultra-portable. A 15 – 17-inch screen is best if you are replacing a desktop or watch movies or play games.
What is inside? Intel Pentium is good for word processing. The Intel Core i5 or i7 is better for web browsing, multitasking and video streaming. Intel Core chips that end in 'U' are less powerful than those that end in 'H' or 'HQ'.
What memory is good? You need at least 8GB for normal use, but if you play games, you will need at least 16GB. A 256GB SSD will give a better experience than a 1TB hard drive and cost about the same.
Is the keyboard comfortable to use and have a number pad? This is important if you are going to do a lot of fast typing.
What ports do you want? They all have at least one USB, one charging and one microphone port, and most have more.
Make sure you get the best Wi-Fi protocol possible, which may mean a Wi-Fi card
Watch this video to learn the basics of how to select the right pick for you. It also gives you a link if you need even more details.

5 Ideas to Use a Laptop in the Classroom Effectively
When I first started using technology in my classroom, I started with school-provided tablets. See my other post for the best tablets to use in the classroom. They were easy to use, and most of the children had already learned how to use a touchscreen on a personal tablet, iPad, or their parent's smartphone. With very little introduction, we used the tablets for learning reading, math, and geography. A tablet is so convenient to use for teaching, so if you think it's the best option for you, It will be good for you to check some of the best tablets for schools that are available today.
Laptops are a different story. When they were introduced to my elementary school students, most of them weren't sure what to do. I recommend you take a few days to walk your students through the basic features, so they feel at home with the device. Also, it will help to have one of the best laptop charging carts for schools to make sure your laptop and other devices are always up and running.
Here are some tips for introducing:
How to use the trackpad and mouse? Before you can teach your students, make sure you know all about the trackpad and mouse on the type of gadgets they have. There are different techniques for achieving different results. Double-clicking, right and left click, swiping and more according to the model of the laptop are a few of the things they need to know how to do and what the results will be.
For young children to become proficient in these functions, they need to hone their fine motor skills and practice. Here are the basics you can teach students who don't already know:
How to log on and off? Children should be able to turn on their lgadgetslogin name and password.
How to launch apps? This function involves reading a menu and clicking on the program or app they want to use. It may be a puzzle, math game, science quiz, story or drawing app. If your students can't read that well, no problem. Just show them the app icons and they will pick it up quickly.
How to bookmark favorite websites? Once they can navigate the monitor well with the mouse, you can show them how to bookmark a frequently used website. Also, show them how to access their bookmarks, so they can get back to the exact place they ended earlier.
Practice, practice, practice. Make it a game to go over the keyboard and find the letters and symbols for navigational functions. They can start by spelling out their names, their family and friend's names. Children can begin to develop typing skills very early. There are online typing lessons. I think this is a good one https://www.dancemattypingguide.com/dance-mat-typing-level-1/
It's also never too early for children to learn certain best practices concerning laptops and all devices such as:
They should learn not to eat or drink near the computer
They should wash their hands before use
They should handle the it gently and not drop it
They should have a definite time each day to be on the device
They should only have access to age-appropriate material
As mentioned above, laptops can have a positive impact on elementary students if they are used correctly. Don't let your devices just be substitutes for paper and pencil. Here are five ways to use these devices creatively in the classroom:
Show students how to make short videos and clips. As you help your young students learn about volcanoes, hurricanes, forests and marine life, for example, let them choose their favorite photos and video clips and create a 'movie' of their own.This is a great collaborative effort and just like with professional movies, each person in the group can be assigned a position. They can learn what the producer does, and the director, art director and editor. If they can illustrate a favorite story or create their own story. They can show science experiments along with text that explains the process or reenact a historical event. As you can see, the possibilities are endless. There are several programs available for free or you can use iMovie or Windows Movie Maker.
Movies require a chronology, but your students can make presentations about a subject that simply gives information. You can project the results for a life-size presentation about the Grand Canyon, how the Hawaiian Islands were formed, how election results are calculated and, again, the possibilities are endless. Students can add stills, gifs or short clips. This doesn't require any more software than PowerPoint, which will already be on your new model if you have Windows 10 OS.
It's very easy to find information on Google or other browsers. I work with my students to answer their own questions when we are talking about science, history, social studies or geography. They get a big thrill when they find the answer themselves. It teaches them good skills that they will need for the rest of their schooling, and it's good to learn them early.
The internet is full of fun facts, trivia and quizzes, especially for math, that children can do online. I don't allow my students to always be online, but there are exceptions for quizzes and fun and educational puzzles. I recommend you find the quizzes and monitor the content before you allow your children to access it. These games and quizzes allow for instant feedback both for the student and you. I don't give grades because I want the children to be relaxed as I think this is the key to good performance. Here are two math puzzle and quiz sites. Other websites that are rich with age-appropriate videos and educational games are NatGeo and Brainpop. One more really fun activity is a Paint program such as on Windows 10. The children can illustrate their stories and presentations and create art. The results can be color printed. I found my students really enjoy this as a standalone activity or as part of a lesson.
I recommend this website and this video to get an idea about best practices for students using it in school. They will give you an idea of do's and don'ts, so you can make your expectations clear.
Final Thoughts
Laptops provide a different, more advanced experience of learning for elementary school students. They not only learn tech skills but also learn how to browse, create content, take quizzes, and more. During these days of online teaching, you need a device you can trust. I hope I have given you some good suggestions and ideas to make your teaching experience smoother.
Last Updated on July 25, 2022 by Emily