English has rapidly become a global language. As a result, English teachers are in high demand, both at home and abroad.
Therefore:
A TESOL certification is an excellent addition to any teacher's resume. A certificate opens doors to new and exciting career opportunities for many teachers. 
What Is A TESOL Certification?
TESOL stands for Teaching English to Speakers of Other Languages.
Completing a TESOL certificate program will prepare you to accommodate English language learners anywhere in the world. Whether you are teaching English abroad, in your home country, or online, your TESOL certificate will give you the skills to best support your students.
How Is TESOL Different From TEFL?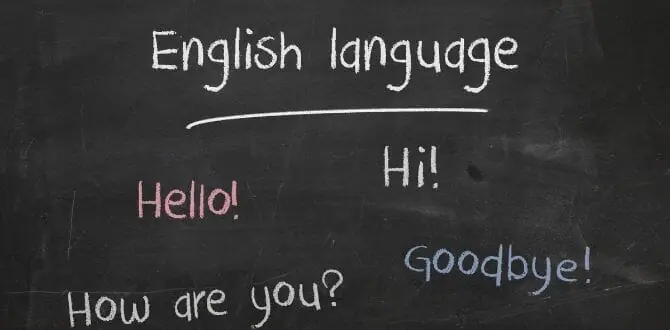 TEFL stands for Teaching English as a foreign language.
While TESOL and TEFL are often used interchangeably, they are two separate programs. Each is an ESL certification, but they serve different purposes. A TESOL course prepares you to teach both at home and abroad, and a TEFL course is best suited for teaching English abroad, specifically in non-native English-speaking countries.
It's important to note that while most schools will accept either a TESOL or TEFL certification, some require a specific certificate.
Why Should You Get A TESOL Certification?
A teacher may complete a TESOL certification program for any number of reasons. However, the most common benefit is you gain the ability to support any English language learner you may have in your classroom. Earning a certificate prepares you to help students successfully speak English as a second language or foreign language.
The following are also reasons to earn a certificate:
Courses are affordable.

A 120-hour course takes only 1-6 months to complete. 

Programs offer flexibility with in-person or online options.

A TESOL certificate qualifies you to teach English anywhere in the world, including online.

The certification never expires. 
What Is Included In A Standard TESOL Course?
Depending on the length and level, TESOL programs can vary. However, most will include the following fundamentals.
Review Of The English Language
The review covers basic grammar, sentence structure, word order, punctuation, tense, and other components. 
Written And Verbal Teacher Training
Teacher training covers learning styles, pedagogical theories, and delivering instruction on basic English reading, writing, listening, and speaking skills. 
Cultural Training
This aspect of training may explore communication barriers, body language, gestures, stereotypes, norms, and values. 
Teaching Practicum
More intensive in-person courses may require you to complete observed teaching practice. 
Final Exam
Before receiving your certificate, you must pass a final exam. Most exams have around 65 questions, and you will need a score of 80% to pass. Some courses allow you to attempt the exam a set number of times, usually 1-4.
Some final exams will include a reflection essay as well.
How To Get TESOL Certification
To get a TESOL certificate, you will first have to decide on a program. Considering the following factors can help you decide which course is right for you. 
Cost
After only a short search, you will find courses offered for a wide variety of prices. The other factors in this list heavily contribute to the price, so it's essential to keep all elements in mind. On average, you should expect to pay $300-600 on a TESOL certification course. 
In-Person Vs. Online
In-person courses are a great fit if you prefer learning in a structured classroom environment. Participating in an in-person class allows you to explore teaching English with like-minded individuals with similar goals. Most in-person classes require teaching practice which gives you real-world experience.
Another benefit of in-person training is that courses are available worldwide. If you're planning on teaching English in a specific country, you may be able to find a TESOL course in the same region. Completing a program abroad will allow you to familiarize yourself with the language and culture before you begin working.
Completing a program abroad will, of course, be the most expensive route as you may need to pay for room, visa fees, or transportation costs.
If you're looking for the most budget-friendly program, online courses are practical if you want the flexibility to learn from home. They offer the same quality as in-person courses at a more affordable price. Some online courses have hybrid options that allow you to gain in-person teaching experience. 
Level of Certification and Course Length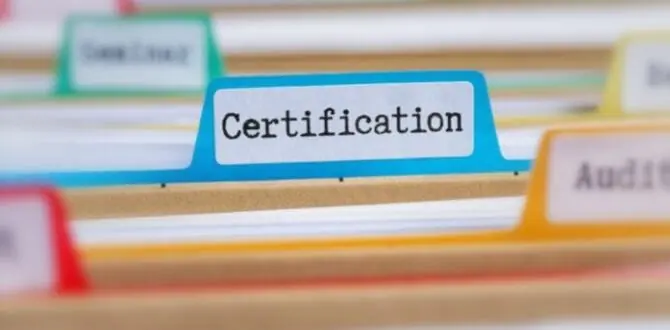 Different TESOL certification programs offer levels of proficiency from 1-8. The more hours required, the higher the level. 
Levels 1-2 are the shortest courses and offer minimal training and limited employment opportunities on their own. These courses are better suited for people who are just starting to explore teaching English or those who already have certifications and want a refresher course.

Levels 3-4 are 120-150 hour courses. Because most teaching jobs require at least a 120-hour TESOL certification, it's the most cost-effective option for teaching English. 

Levels 5+ are the most intensive courses and are best suited for teachers who plan to teach English beyond high school.
You can see our top picks for online TESOL programs in this article here.
Live Vs. Self-Paced
An in-person TESOL certification course offers live instruction, but it can be difficult for those with busy schedules. Online courses allow you to learn from home at your own pace. Some offer hybrid options with live sessions with instructors and, in some locations, in-person teaching practice.
In-person and online TESOL courses have the same curriculum, so choose the option that best fits your budget and schedule.  
Tutor Vs. No Tutor
Some online courses include individual tutoring at an additional cost. You can schedule sessions with your tutor to receive one-on-one support. 
Job Help
Some TESOL programs assist with job placement after you earn your certification. Programs that offer this extra help will cost more. 
Tips For Completing A TESOL Course
Be Prepared To Devote Time To Study
A standard 120-hour class requires hard work and a great deal of studying. While TESOL courses are far less demanding than a 4-year degree, you will still need to set aside time to complete tasks and assignments.
Be Open To Constructive Criticism
Even if you are an experienced teacher, a TESOL course explores topics and strategies that may be unfamiliar. As a result, it's essential to keep an open mind. Your instructors' and tutors' feedback will help you become an empathetic teacher who effectively assists students with second language acquisition.  
Manage Your Time Effectively
Setting realistic deadlines will help you organize your workload and stay on task, especially if you take an online self-paced course. 
Communicate With Your Instructors and Tutors
TESOL courses are intensive, and the work can be overwhelming at times. Therefore, speaking honestly with your instructors and tutors about complex topics or tasks is critical. Their role is to help you navigate the course successfully, but they cannot help if you do not talk to them. 
Have Fun
Most importantly, enjoy the course. Teaching English is an engaging and rewarding career, both at home and abroad. Having fun while earning your graduate certificate will prepare you to find joy in your classroom.
Additional Questions To Consider
Is A TESOL Certification Worth The Cost?
The average TESOL course usually costs $300-600 and takes 1-6 months to complete. Completing a course is quicker and more cost-effective than earning a university degree. The certificate also never expires, unlike traditional teaching certificates that require periodic renewal. As a result, very few TESOL teachers regret getting certified.
Which Requirements Are Required?
Most Level 1-4 TESOL courses will require their students to meet the following criteria.
Must be at least 18 years old.

Have native or high-level English proficiency.

Earned a high school diploma, GED, or equivalent.
Higher-level TESOL courses may have more particular requirements. For example, students interested in earning certificates from universities or schools like SIT Graduate Institute may need to meet these qualifications.
Have a 4-year degree (in any field).

Meet with a facilitator to complete a pre-course interview.

Complete a written application.

Pass a language test (usually for non-native speakers only).
Here is some information about TESOL/TEFL Certification and who are qualified to take it:
What Kind Of Jobs Can You Get With A Certification?
The five most common jobs for TESOL teachers are:
At an international school (K-12)

At a primary or secondary school (K-12)

Via online English learning platforms

At an English language institute

At a community center, refugee center, or other bilingual education programs
There are many advantages to earning a TESOL certificate, and there is an abundance of career options for TESOL teachers with solid classroom experience.
Here are some examples:
ESL management, administration, or support

Headteacher or trainer

Higher-education lecturer

Educational speaker or author

Private tutor

Curriculum designer 

Teacherpreneur (start a language school, website, or service) 
Open A World Of Opportunities
English has rapidly become a global language, creating a high demand for TESOL teachers. Earning your certificate will give you more flexibility and open new career opportunities. 
Enroll in a TESOL course today and start your journey.
Last Updated on January 21, 2022 by Emily