Any teacher who has interacted with a non-native English speaker knows that can be quite different from teaching a native speaker.
If you've been thinking about expanding your English teaching skills, getting a TESOL or TEFL certification is a wise choice. While the terms are sometimes used interchangeably, they are not the same thing.
As a result, it can be challenging to decide which one is right for you, so here is a handy guide to help you navigate the debate of TESOL vs. TEFL. 
Main Differences Between TESOL and TEFL
The main differences between TESOL and TEFL are:
TESOL stands for Teaching English to Speakers of Other Languages, whereas TEFL stands for Teaching English as a Foreign Language. 

TESOL is best for those who want the option to teach in either a non-native or native English speaking country, whereas TEFL is best for those who specifically wish to teach abroad in non-native English-speaking countries. 

TESOL may not be accepted at certain schools abroad, whereas TEFL is the more recognized certification worldwide. 
What is TESOL?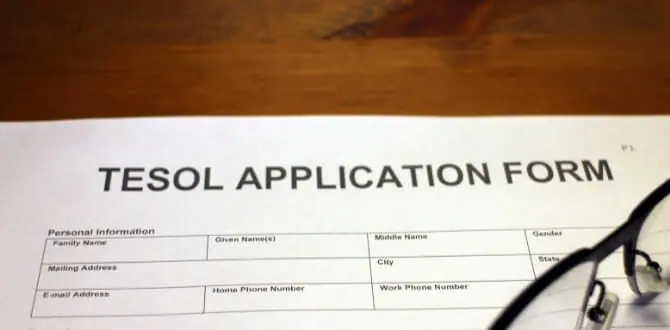 TESOL stands for Teaching English to Speakers of Other Languages.
A TESOL course will prepare you to teach English as a foreign language abroad while giving you the skills to teach English as a second language at home. If you live in an English-speaking country and have no plans to teach abroad, this certification will give you the tools you need to support your English-learning students properly. Getting a TESOL is also a great choice if you are unsure of your career plans and want flexibility.
It's important to state that some institutions may not accept a TESOL certification.
However, this should not discourage you because TESOL is steadily becoming more accepted worldwide.
Before getting TESOL certification, consider your aspirations and do some research to ensure that a TESOL will help meet your goals. 
Jump In: I want you to feel comfortable at this stage. Choosing between TESOL and TEFL and succeeding in any one of these would open up many opportunities for your teaching career. Learn more about TESOL by reading my blog: How to Get TESOL Certification: Reasons to Earn a Certificate & Ways to Take the Course.
What is TEFL?
TEFL stands for Teaching English as a Foreign Language and traces back to the late 19th century. As a result, it is the most widely accepted certification abroad.
A TEFL course will specifically prepare you to teach English as a foreign language abroad in non-English speaking countries. During your course, you will learn how to encourage English learners to speak, how to demonstrate without verbal explanations, how to organize your whiteboard, and how to keep your students engaged.
Because completing a TEFL program is desirable or even required at schools abroad, it is in your best interest to earn this certification if teaching abroad is your primary goal. 
TESOL vs. TEFL: How Do You Decide?
If you're an aspiring English teacher deciding which certification is right for you, ask yourself the following questions:
Where Do You Want to Teach?
This may be the easiest way to narrow your options. If you want to teach abroad, a TEFL course will probably be best. If you live in an English-speaking country and have no plans to go abroad, a TESOL course fits your needs. A TESOL program is also appropriate if you potentially want to teach in another country someday in the future. 
What Do Your Potential Employers Require?
If you have specific schools or types of schools in mind, do some research and see their employment requirements. For example, some will accept only a TEFL certificate, while others accept either a TEFL or TESOL certificate.
Why Get Certified?
Of course, the main reason to get a TEFL or TESOL certification is to be able to accommodate a non-native speaker of English, but there are several other benefits as well.
Jump In: Your classroom will always be your medium to channel your teaching skills to students who need guidance in learning another language (i.e. English). Read my article, How to Support ESL Students in the Classroom: Guide on Strategies Educators Can Implement to better understand the concept behind this.
It Never Expires
One of the best things about TESOL and TEFL certifications is that they never need to be renewed. Once you earn it, you have it for life. 
It Only Requires a Small Investment
TESOL and TEFL courses are affordable compared to traditional degrees. On average, they cost between $300-600, but you can sometimes find quick courses as cheap as $150.
You Can Get Certified at Home or Abroad
With many courses to choose from, you can find one that works best for you.
If you are currently working full-time, you can choose an online course that will allow you to complete it around your schedule.
However, if you're able to travel, you can find courses that are offered abroad. It's completely dependent on your personal preferences and circumstances. 
You Are Qualified to Teach Online
One of the benefits of getting a TESOL or TEFL certification is the ability to get a job as an English language teacher or tutor online. There are several platforms that are always looking for qualified teachers. Also, because it's all online, you can control your schedule and teach as little or as much as you want. This is an excellent option for full-time teachers who wish to earn a little extra money.
In addition to accepting a TESOL or TEFL certification, most platforms will also accept CELTA course certificates.
Bonus: Reasons You Should Consider Teaching Abroad
The best reason to become a certified TESOL or TEFL teacher, in my opinion, is that it allows you to teach abroad. I have been teaching in Denmark for the past six years, and it's been a wonderfully rewarding and enlightening experience.
There are many reasons you should consider teaching abroad, even if you only do it for a short time. 
You Can Earn More Money
Depending on the country you choose, you may earn a larger salary than you would in your home country.
Countries in Asia and the Middle East pay the highest salaries on average, and some countries like Kuwait will even cover your living expenses. This makes it possible to teach for a year or two and have a sizeable amount of money for traveling or saving. 
However, big salaries don't always mean more money.
For example, salaries in northern European countries like Denmark and Norway are higher, but it also comes with a higher cost of living.
Do your research before you pick a country.
You Experience a New Culture
If you love traveling because you get to try new foods and interact with locals, then imagine how much more you'll be able to experience if you spend a few months or years there.
Living abroad allows you to learn a new language and experience the country as similarly to locals as possible.
If you're interested in how to learn languages while traveling, watch this video:
You Connect With People Around the World
Not only will your students be from different countries, but your coworkers will most likely be as well. In my time teaching at an international school, I've worked with teachers from 90+ countries and taught students from over 30 countries. 
You Get More Free Time and New Holidays
Once again, this depends on the country you choose. Since I work in Denmark, I enjoy a 37-hour workweek rather than a 40-hour week. This is because work-life balance is a priority in Danish society. This tends to be the norm in Europe, but it may vary from region to region.
In addition, working abroad comes with a whole new holiday calendar. While you miss out on holidays specific to your home country, you get the opportunity to experience a new independence day or other holidays unique to the country where you're teaching.
You Broaden Your Horizons as Well as Your Skill Set
Working in an international environment is an eye-opening and fulfilling experience that will give you a whole new perspective on life. I am genuinely grateful for the opportunities that teaching abroad has given me.
Teaching English language learners abroad also helps set you apart.
When employers see it on your resume, they know that you're adaptable, open-minded, and up for a challenge.
Start Your Journey Today
When you understand the difference between TESOL and TEFL, picking a course is much easier. Earning a certificate will not only boost your resume but also open up new jobs and travel opportunities.
Whether you want to teach abroad, teach from home, or teach English in your existing district, there is the right certification for you.
Last Updated on July 21, 2022 by Emily