Creative writing is a discovery process, and 8th grade is a great time to encourage your students to find their voices. It's the final grade before high school, and it's a time when students are really discovering themselves and their place in the world as they leave middle school.
That's why…
It's so important to give your 8th-grade students writing prompts that will help them explore their thoughts and opinions. These 8th-grade writing prompts for creative essays are designed to do just that.
Journal Writing Prompts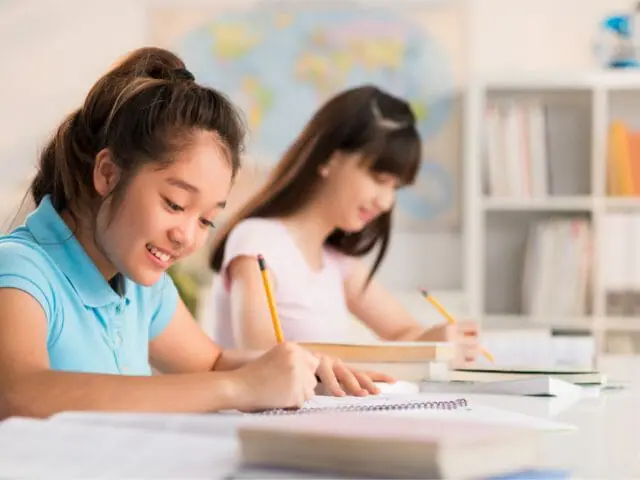 Journaling is a great way to get your students' creative juices flowing. It's also a great way to get them thinking about their own thoughts and experiences. Here are some journal prompts to get your eighth graders started:
1. If you had the chance to travel anywhere in the world, where would you choose? What attracted you to that location?
2. Do people require a compelling reason to live? How would you characterize the purpose's evolution over time?
3. Imagine you could go back in time and give someone advice. What would you say?
4. When it comes to writing, how do you feel? Consider something else in your life when comparing your feelings about writing to it.
5. Create a typical day in the life of an eighth-grader with a short story.
6. Write about your favorite movie or book. Why do you love it so much?
7. What do you like about your appearance?
8. Consider what you value in life and how it relates to where you want to be in five years. Make a personal vision statement for your life.
9. What are your thoughts on the notion of vulnerability? Have you ever been anxious when you've felt weak or exposed?
10. What are your biggest regrets so far in life? Why do you feel the way you do about it now?
11. Choose someone older, such as a grandparent. What is the most significant lesson you've learned from that individual?
Creative Writing Prompts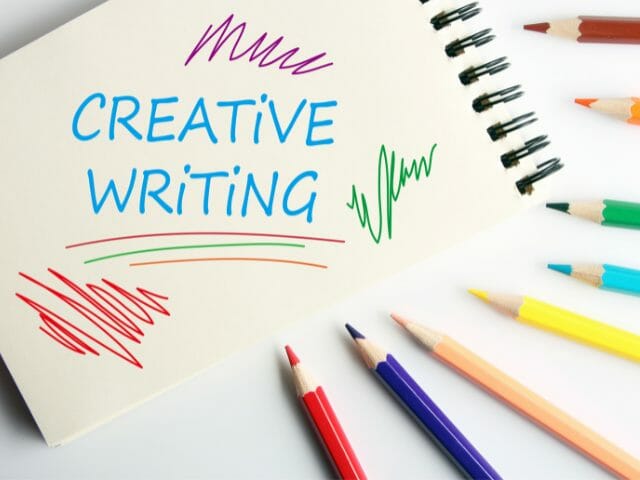 Creative writing is all about expressing yourself in your own unique way. That's why it's such a great activity for eighth-grade students. By allowing young writers to flex their creative muscles, they'll be able to explore their thoughts in a way they might not have before.
Here are some creative writing prompts to get your 8th graders started:
12. If you had one opportunity to make a difference in the world, what would it be and why?
13. What would you change if you were in charge of your school and why?
14. If you had the power to transform your city's appearance or structure, what would you do and why?
15. Who would you invite for dinner if you could choose any famous person?
16. Write a short story about what your life would be like if you lived in the cold deserts of Mongolia.
17. Your instructor has requested that you present a lesson with the fifth-graders. What will you speak about and why?
18. Name one thing you'd want to accomplish in the future. Describe why it is so essential for you and how you intend to achieve it.
19. "Don't judge a book by its cover." Have you ever heard that? What's your take on it? To support your standpoint, utilize precise details and scenarios.
20. The town officials want you to create a community for the future. Share your vision using specific information and examples.
21. What would your brain be like if it were a physical location?
22. Write a scenario in which a usual family activity goes horribly wrong.
Expository Writing Prompts
Although similar to creative writing, expository writing is a different animal altogether. Here are some exciting prompts to get your middle-schoolers started:
23. What's the most unusual location you've ever visited? Describe it in detail.
24. Tell us about your last birthday, from the moment you awoke until you went to bed that night.
25. Imagine your dream home. Make a list of each room and its features.
26. How do you get to your grandparents' house or another family member home?
27. Write about your typical school lunch and your experience eating in the lunchroom.
28. Consider a career you'd like to have one day. Describe a typical working day in that position.
29. What unique characteristics do you possess as a member of this generation? How are people your parents' or grandparents' age different from yours?
30. What are three fun ways your family might spend a family vacation together?
31. Why do you think someone you know should be regarded as a leader?
32. Who's your favorite teacher, and why?
33. If you had to be an animal, which one would you choose and why?
Precise Language Writing Prompts
When it comes to writing skills, precision is key. Your students need to communicate their thoughts and feelings clearly and concisely. That means they need to have a vast vocabulary and use it effectively. Here are writing prompts to help your students hone their skills:
34. Write a news article about a recent natural disaster.
35. Think about a time when you were extremely proud of yourself. Write a first-person account of your proudest moment.
36. What is your earliest memory of feeling fear? Write a brief story about that experience.
37. Are all teachers educators? Are all educators teachers? What is the difference between a teacher and an educator?
38. When should you say a specific number instead of "a lot" to avoid being mistaken?
39. What exactly makes something "made from natural components" distinct from anything grown in your backyard?
40. What is the difference between race and nationality?
41. What is the difference between music and sound?
42. What is the primary difference between being wise and being intelligent?
43. How can you tell the difference between an opinion and a fact?
44. Is it correct to refer to an 8th grader as a "young person"? Why or why not?
Counter-Argument Writing Prompts
To become better writers, students of this age group need to be able to anticipate and refute counter-arguments to their own claims. Here are some counter-argument writing prompts to get your reluctant writers thinking:
45. An old saying goes, "Early to bed, early to rise, makes a man healthy, wealthy, and wise." Explain why this might not be true.
46. Some individuals believe that crying is a sign of weakness. Disabuse them of this misconception.
47. Some schools enforce a dress code to discourage bullying and encourage learning. Explain why you disagree with forcing students to wear uniforms.
48. Paranormal investigators sometimes utilize photographs as "evidence" that ghosts exist. Explain why a photo of a ghost might not be considered evidence.
49. Cats are widely regarded as the greatest pets. Why might dogs be a better choice?
50. Some people think that nothing is more essential than fame or popularity. Why do you feel differently?
51. Some people believe that smartphones shouldn't be allowed in school because they're a distraction. In favor of allowing phone usage in class, create an argument.
52. Some people believe that there should be no restrictions placed on freedom of speech. Defend your position by explaining why freedom of speech should be limited on occasion.
53. People sometimes believe that important core principles, such as religion and politics, must be shared by good friends. Explain why this isn't necessary.
54. Some people believe that honesty is more important than compassion. Explain why kindness is more essential at times in your essay.
55. Many individuals think it's better to be single than in a relationship. Why might being in a relationship be preferable?
Informational Writing Prompts
Informational writing is a key skill for students to master. After all, in the real world, we need to communicate clearly, whether we're writing an email to our boss or a letter to our elected officials. Here are informational writing prompts to keep your students busy:
56. Ask your teacher to share some insights about their life. Then, create a one-page biography based on what you learned.
57. What do you know how to do well? Write detailed instructions for someone else to perform this task.
58. Consider a destination that you've been to. Describe the site to someone who has never been there before.
59. There are several different family structures. What kind of family do you have?
60. Choose a subject you're well-versed in, like a favorite sports team, movie star, musical genre, or anything that fascinates you. Explain the topic to someone else in three pages.
61. What impact has new technology had on your life?
62. Is there a familial custom that is unique to your family? Describe the custom and why your family participates in it.
63. Tell us about a typical day in one of your parents' lives.
64. What would you do if you won the lottery?
65. How do people in your community show their support for local businesses?
Jump In: Writing essays encourage G8 students to get more creative in writing and critical in thinking. Provide them with more enthusiasm by giving them 11 Fun 8th Grade Reading Comprehension Activities & Games to stimulate their minds!
Fun Fact: There are aids available to assist your students to create correct sentences (free and paid). I researched a particular tool that I believe will improve your learners' writing skills. Learn more about it here — Complex Sentence Generator: 7 Tools To Build Good Statements.
Get Your Middle School Students Hooked on Writing With These Engaging Prompts!
8th grade is an important time for students to focus on their writing skills. As they prepare to transition to high school and beyond, they must develop a strong foundation now.
By offering them a variety of engaging writing prompts, you can help your students build confidence and proficiency in their writing. So get those pencils and pens ready, and let's get started!
Last Updated on July 25, 2022 by Emily