It's no secret that the 6th grade is a life-changing year for kids. They get to bid their childhood farewell and march a few steps toward adulthood. It's also a perfect chance for kids to improve some skills, like fluent reading.
In middle school, kids should be able to read fluently and quickly. And while achieving that isn't particularly easy, practice makes perfect. So whether you're a teacher or a parent, you'll need reliable reading fluency passages for your kids.
To help you, we've made a list of 11 free 6th-grade reading fluency passages for your class. So, without further ado, let's jump in!
1. Bowling Basics Fluency Passages
The Bowling Basics 6th-Grade Reading Fluency Passages will make for excellent reading practice for your kids. The package includes three comprehension activities to help sixth graders improve their skills. Also, it comes with a teacher copy and a black and white copy that you can use for various students at once.
The reading passages will help your kids improve their reading rate, fluency, and spelling accuracy.
You can find the package on Teachers Pay Teachers.
2. Mrs. Warner's Learning Community Fluency Passages
While fourth graders should read 100 words per minute, fifth and sixth graders should reach 150 words. Although the number looks scary, your kid can quickly get there if they practice with Mrs. Warner's Learning Community Passages.
The passage introduces many enjoyable topics for kids, and each one comes with two comprehension questions at the end for more practice.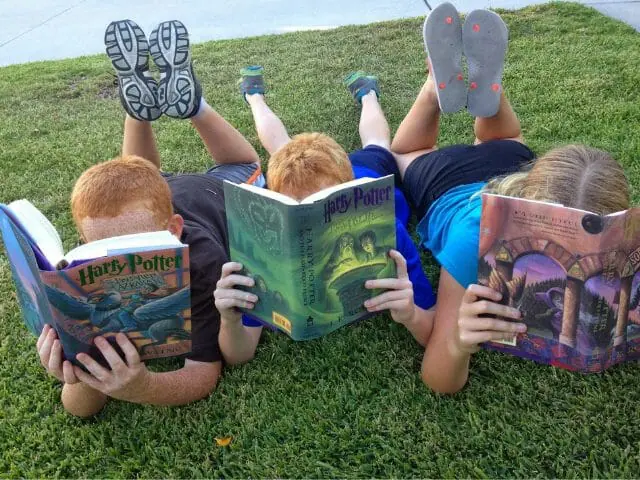 All in all, it's a solid choice if you want to improve your kids' reading fluency without paying extra money.
You can check the passages on Mrs. Warner Arlington.
3. Mr. Anker Reading Fluency Selections
Do you want to organize a reading intervention for your class? If so, you'll love the Mr. Anker Reading Fluency Selections. They introduce many exciting topics to prevent the kids from getting bored.
Also, they'll get your students all ready for middle school and its reading challenges. That said, they don't include questions.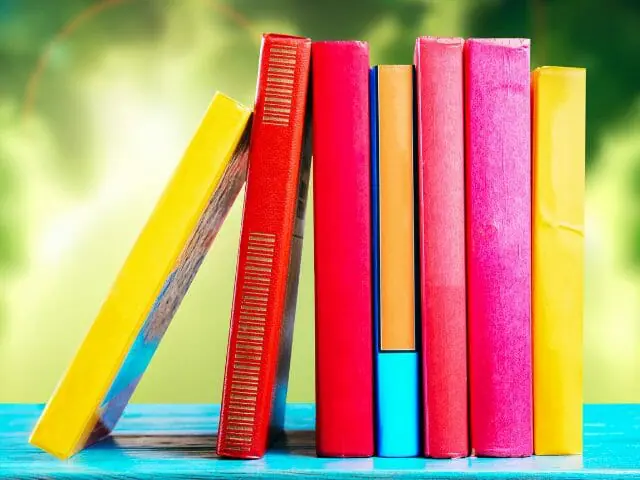 Note that you should calculate the words read by your students in one minute to know whether their reading rate is improving.
You can take a look at the comprehension passages on Henry Anker.
4. Joy Fluency Passage and Comprehension Activities
What's a better way to improve your students' reading fluency than with an enjoyable passage and some activities?
This 6th-grade reading passage is perfect for practicing the hot, warm, and cold reading strategies.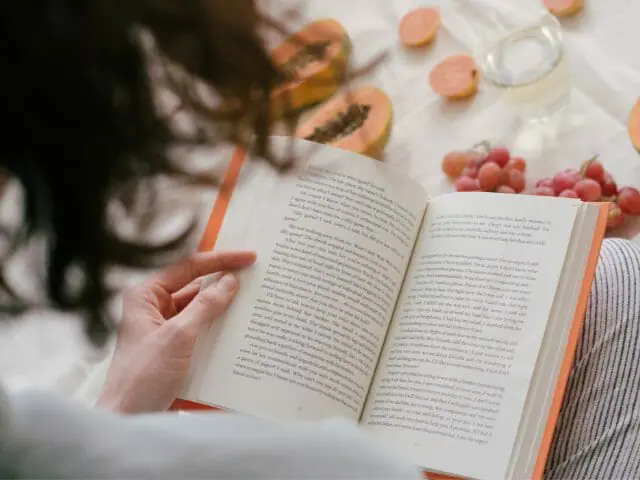 This way, you'll challenge your sixth graders' skills and make them feel a bit competitive.
You can check the passage on Teachers Pay Teachers.
5. Gentleness Fluency Passage and Comprehension Questions
The Gentleness Fluency Passage is suitable for kids at the 6th-8th grade level. It works wonders with students and has an easy flow so that the kids don't find it challenging to have every word read in a short time.
And for the best part, it comes with a few questions that students should answer.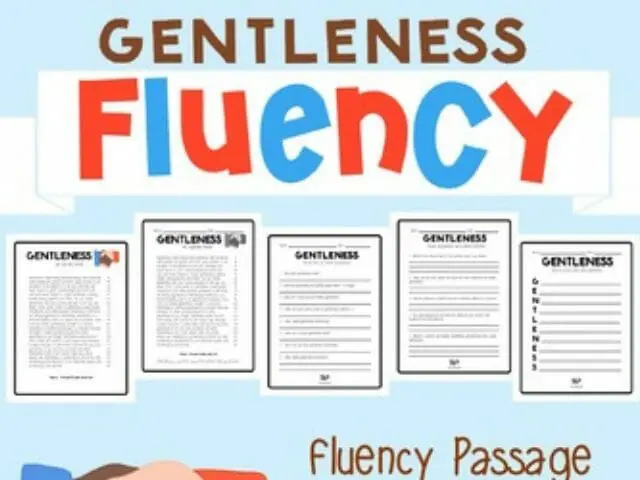 Accordingly, if they don't know the answers, they'll have to do repeated readings, which will improve their skills even more.
You can download the fluency passage on Teachers Pay Teachers.
6. Reading A-Z Fluency Practice Passages
Our favorite part about the Reading A-Z Fluency Practice is that it provides many suitable passages for many reading levels. So even if your kid is in the sixth grade but still doesn't read 150 words per minute, you can start with easy passages till they become better.
This way, they'll gradually improve their word recognition, reading, and spelling skills.
You can take a look at the practice passages on Reading A-Z.
7. Reading Sage Fluency Drills
Reading Sage Fluency Drills provide a myriad of enjoyable topics for kids to read about. You can organize a reading competition for your students to get them more excited.
The passages are ideal for doing so because they aren't too long or too short. In addition, they include many sight words and excellent vocabulary for their grade level.
For instance, you can set a reading time of 30 seconds. Then, circle the first and last word read by your students. After they finish reading, count the words in between the circles to see how many terms they were able to read.
You can check the fluency drills on Reading Sage.
8. K12 Reader Reading Comprehension Worksheets
Trying to improve kids' word recognition and fluent reading abilities is challenging, but the K12 Reader Comprehension Worksheets will make the process easier. They present many topics that kids are often curious about, like extreme weather conditions and Galileo's inventions.
After they finish practicing, they can answer the questions at the end of each worksheet.
You can get the comprehension worksheets on K12 Reader.
9. Rowdy Reindeer Christmas Fluency Passages
Everybody loves Christmas, and you can incorporate the merry season into your kids' reading activities by downloading the Rowdy Reindeer Christmas Fluency Passages. After your kids read, they'll find a writing prompt that they can use to complete the story.
So, all in all, the comprehension passages will improve your kids' both reading and creativity skills.
You can also use them to improve your kids' reading rate, but don't forget to count the words read in a minute.
You can check the passages on Teachers Pay Teachers.
10. Achieve the Core Fluency Packet
With Achieve the Core Fluency Packet, your kids will ace their reading activities. And if you're inexperienced in teaching, don't worry! The packet comes with instructions on how to use it. Luckily, it includes enough reading passages to use throughout the entire 6th-grade year.
It's also suitable for seventh and eighth graders, so it'll come in handy if your kid has older siblings.
You can take a look at the packet on Achieve the Core.
11. Long Vowel Digraphs Fluency Passage
Last but not least, the Long Vowel Digraphs Fluency Passage is ideal for 6th-grade students with learning disabilities. You can also use it for a lower grade level.
This fluency passage focuses on spelling out different vowels combinations, and it's both beneficial and enjoyable from the start till the last word.
Overall, it's a favorite for teachers and parents because of how easy and fun it is. Its only downfall is that the package includes only one passage.
You can check the fluency passage on Teachers Pay Teachers.
FAQs
Are fluency passages important for writing skills?
Yes, they are. Fluency passages don't only affect reading skills, but they also improve writing because they help students with their comprehension and word recognition. As a result, they'll be able to express themselves better on paper and know what words to use.
Does fluency affect comprehension?
Yes, it does. Studies show that fluency is essential for improving kids' comprehension of texts. If students constantly stop reading because of bad fluency, they won't be able to make connections between sentences.
Conclusion
The 6th grade is merely a preparatory year for middle school, and it's ideal for improving reading fluency skills. Luckily, there are many free 6th-grade passages for fluency on the internet that can help your kids. More so, some of them are suitable for students with learning disabilities and work for more than one grade level.
All you'll have to do is download the leveled passages, read the instructions, and schedule the reading activities throughout the school year!
Last Updated on June 18, 2022 by Emily