Practicing reading comprehension, oral reading fluency, and close reading is a crucial part of the puzzle when it comes to teaching literacy, but sometimes, it's majorly time consuming to find high-interest materials.
No worries, though! I've gathered up 11 entertaining 4th grade reading fluency passages to help you ignite student engagement and kindle a love for reading.
Some are entertaining, while others teach fourth graders lessons about life, history, and how to handle tough social situations. These passages help improve oral reading fluency and accuracy while encouraging close reading.
This reading comprehension passage tells a story about a girl who wakes up on picture day, not sure what she wants to wear. She ultimately chooses a navy blue suit out of her brother's closet. She slicks her hair back in a ponytail.
Her family disapproved at first but then realized the suit looked better on her than the dress her mother had chosen. Her dad helped her tie a tie, and when she got her pictures taken later that day, she felt much more comfortable.
The comprehension questions for this passage help the teacher determine if the student understands the story's main idea.
Students will practice building fluency as they read about Jaiven, who finds out his friend Noah's grandmother died. Jaiven isn't sure what to say to his friend, so he checks Google for answers, but it's not helpful.
The following day, Jaiven gets ready for the funeral. He sees Noah sitting on his front porch as he's getting ready. He asks his mother if he can visit him. Jaiven goes over and sits next to him silently. He believed Noah was still sad but felt his presence helped him.
Improve reading rate while introducing the concept of themes to your fourth graders with "So, You Think You Can't Dance?"
At the beginning of this reading passage, Lakiesha just completed what she thought was a disastrous ballet class. She couldn't master the steps others seemed to take with no problems. She even saw other students laughing at her.
When her big sister arrives, she knows something's wrong. Lakeisha tells her about the horrible dance class. Julissa reminds her that not every day is perfect, and the most important thing to do is try.
They watched two teen boys doing breakdancing and hip-hop moves as they headed home. Without thinking, Lakiesha pulled one boy's cap off, turned it inside out, and gave it to him. He ducked just as it landed on his head.
As they approached the schoolyard, they heard the sounds of kids doing Double Dutch jump rope. Lakeisha's sister pushed her in, and she started moving as the ropes whirled around her. When they reached their apartment building later, her sister threw her arm around her shoulders and reminded her that everyone has off days.
Practice grade level oral reading while pointing out themes of empathy, multiculturalism, and tradition with "The Meaning of My Lunch."
When this passage begins, Nilsa is thinking about lunch because her mother made her favorite soup – sancocho de gallina. When lunchtime arrives, she gets strange looks when she pours some soup. It looks and smells terrible to her classmates.
She doesn't feel hungry after hearing what they have to say. Later, she asks her mother why she made her take that lunch. Nilsa loves this dish, so her mother is startled by this question.
Nilsa explains that it tastes and smells different from the foods her friends eat. Her mother suggests that Nilsa explain the dish to her classmates and tell them it tastes excellent.
Nilsa asks her mother to show her how to make it. They make another batch that night, and Nilsa takes it to school the next day. Many of her lunchtime friends are turned off by it, but some of them try it anyway. Some love it, some don't, and others are in the middle.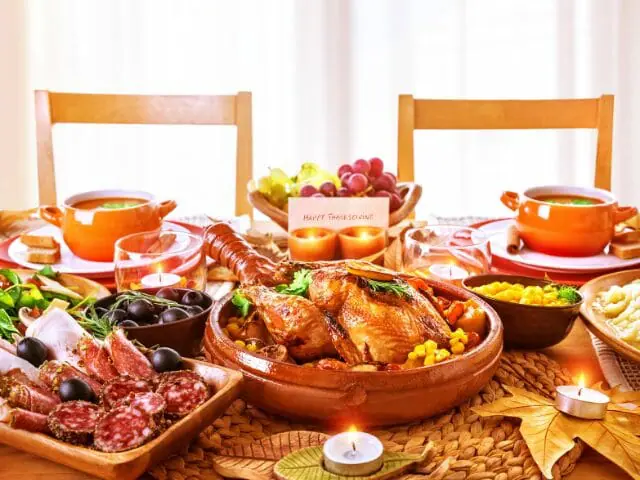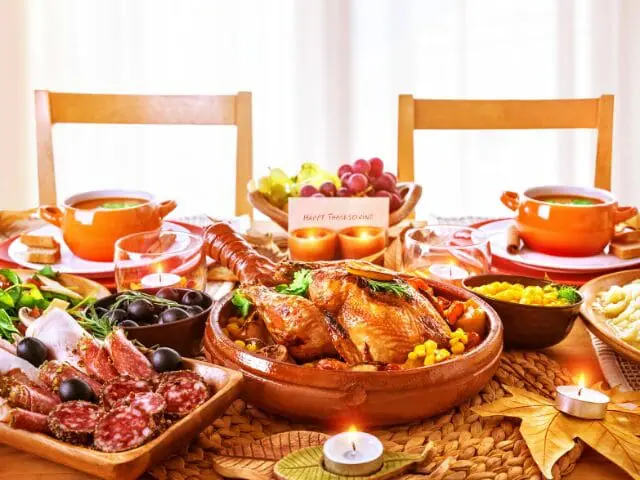 This 4th-grade reading fluency passage gives students more practice identifying main ideas and it prepares them for taking on the reading of 4th grade books. Students interested in global holidays will love reading about the different takes on days dedicated to gratitude around the world.
It explains the different ways people show thanks around the world. It starts by describing Chuseok, the Korean Thanksgiving day, a 3-day long festival where Koreans gather with their families to give thanks to their ancestors and share food.
It also describes Erntedankfest, Germany's harvest thanksgiving feast, held the first Sunday in October, and Pongal, the four-day harvest celebration of people in southern India and Sri Lanka.
Give your fourth-grade reader a glimpse into the past as they spend a day in the life of a new worker at the Ford factory.
Each person at the factory has a different job on a conveyor belt. The narrator has to smooth the pinion gear's edges. The manager shows him how. When he finishes, the narrator puts the gear on the conveyor belt.
Though the work sounds easy, it isn't easy. He stands for eight hours a day. The guys ahead of him complain when he is slow.
He leaves the factory in the evening. He doesn't want to do the same thing every day. If his family didn't need the money, he wouldn't return. However, Ford pays better than anyone in town, so he stays.
After reading, consider talking about the bigger ideas associated with the story. A middle school student who is below the expected reading level may surprise you with their insight into doing things they don't want to do for the sake of family, as this is often the age when kids have more responsibility in the home.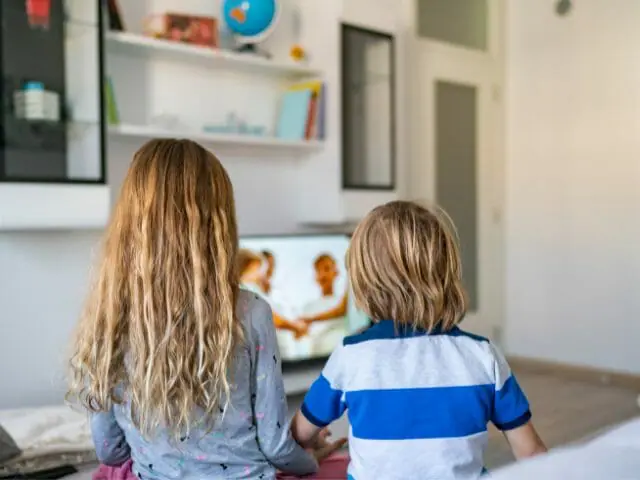 While watching epic world events take place on television is nothing new to this generation, you can use the concept to work on fluent reading or paired reading, then ask students to discuss what it would have been like to see something incredible and horrifying before smartphones and the internet made everything so accessible.
For example, the "Big TV Moments" 4th grade reading passage describes the Space Shuttle Challenger launch in 1986. The narrator watched the launch on television that day because he was at home.
He explains how each rocket booster attached to the shuttle launched it into the air. Once they've done their job, they separate from the shuttle and fall back to Earth. Instead of falling back to Earth, in this case, the boosters blew away from the shuttle, and it exploded.
For 4th-grade sports fans, "Bowlers for Baseball" tells the story of JB Bernstein, an American who worked in baseball. He went to India to find cricket players who could learn baseball in the U.S. J.B. filmed a reality T.V. show in India. Everyone threw a baseball at a target – the fastest thrower won.
Rinku Singh won, and Dinesh Patel came in second. J.B. helped them move to the U.S. and trained them as pitchers. He hoped they could make it onto a Major League Baseball team. Eventually, Major League Baseball teams hired them when they tried out in front of scouts.
Fantasy and fluency practice go hand-in-hand, especially when the story has a comfortable and familiar fairytale pattern, but a whole new plot line that engages student interest.
"East of the Sun and West of the Moon" is a Norwegian fairy tale about a poor man with a big family. He can only keep them all if he sends his youngest, prettiest daughter to live with a bear in a palace. He sends her there, not realizing that the bear is a man who has had a spell cast on him.
If his daughter, Helga, can wait a year, the spell will be broken, and they'll be able to live happily ever after. Some things happen during the story that almost stop this, but the spell ends up being broken.
You can complement this tale with simple 4th grade poems that also depict typical fantasy scenarios, so your students will feel engaged in the story while experimenting with reading in a new format.
Another winner for burgeoning history buffs and fashionistas alike, "Mohawk Culture" dives into the history of the mohawk.
The hairstyle takes its name from the Mohawk Indian tribe. Warriors from the Mohawk tribe shaved their heads before battle, leaving a thin strip down the middle. Their enemies called them a mohawk, meaning"man-eaters," in reference to their ferocity and bravery in battle.
Many decades later, the mohawk made its way into the emerging punk scene in the 1970s. Punks rebelled against the conventional ways of dressing and behaving by wearing mohawks.
By the 1980s, a lot more people had mohawks. Then, they disappeared for about 25 years but came back in the early 2000s. They're still considered fierce. However, now "fierce" has a more positive meaning.
This passage tells the story of a girl born in Ukraine in 1983. She lived in a small village but was thrown out of the house because her mother wanted a boy. She lived among dogs, which became her friends. She learned to bark and act like them.
Five years passed before the neighbors noticed. They told the police, who investigated and found Oxana acting like a dog. She went to a special home where she learned to speak and act like a human.
She now lives in a special needs home, where she cares for cows and works with horses.
Wrap Up
Practicing reading fluency can feel like a chore for struggling students, especially if the content doesn't spark their interest.
By combining the right topics with daily practice, you'll soon see improvements in your fluency assessment results and in your student's enjoyment of reading. I hope this list of 4th grade reading fluency passages gives you a good starting point and saves you a little planning time down the road!
Last Updated on May 14, 2022 by Emily