I love using poetry as a way to introduce 4th grade students to rhythm and cadence. It builds a strong vocabulary and provides a foundation for reading and writing. These 4th grade poems introduce young readers to the great authors of the past and present.
I use this list to help guide my students into learning about poetry and maybe even offer writing prompts to create their own masterpieces.
1. "Falling Up" by Shel Silverstein
My fourth grade students love Shel Silverstein. His witty prose and use of unconventional rhymes will have kids falling in love with his writing style. Falling Up is a wonderful introduction from the collection of the same name.
2. "The Shut-Eye Train" by Eugene Field
My students particularly love reading about faraway lands and this poem reads like a mysterious lullaby but still holds the reader's attention until the very last line.
3. "Amphibians" by Joseph O. Legaspi
A deep and passionate metaphor for the duality of immigrants, Amphibians is a crucial tool that I like to use to expand my student's minds and explore humanitarian issues through liberal arts.
4. "When I Grow Up" by William Wise
William Wise offers my students a peek into their future with his poetry. From a detective to a train conductor, kids can have an extensive list to guide them when asked the age-old question, "What do you want to be when you grow up?"
5. "Wynken Blynken and Nod" by Eugene Field
This beautifully written poem of three fishermen traversing the sea at night entertains my students with its magical realism and surprising twist at the end.
6. "If You're Swallowed by an Elephant" by Kenn Nesbitt
An exceptionally funny writer, Kenn Nesbitt's poems are a hit with my students. His quick and witty lines will have kids laughing and smiling while they read his funny poems.
7. "The Invisible Beast" by Jack Prelutsky
An ideal poem for the spooky season, The Invisible Beast introduces students to a mysterious beast in all its frightful glory. I love getting their hearts pounding just in time for Halloween.
8. "Jabberwocky" by Lewis Carroll
Lewis Carroll is known for his nonsensical poems, and Jabberwocky is no exception. My students giggle with glee at the gibberish language and pure absurdity of Lewis Carroll's words.
9. "A Boy and His Dog" by Edgar Guest
This list of fourth grade poems I've compiled would not be complete without Edgar Guest, who was born in England but then grew up in small-town America.
Throughout his writing, it is evident that he valued those small moments that are so evident in vintage Americana. This can especially be seen in A Boy and His Dog, which documents a child and his furry companion on a day out.
10. "My Sloth is Supersonic" by Kenn Nesbitt
Another funny outing from silly superstar Kenn Nesbitt, My Sloth is Supersonic turns the traditional roles of slower-moving animals on theirits head. Following the tale of a turbo turtle and a speedy snail, I always enjoy reading this poem to my students.
11. "Dream Variations" by Langston Hughes
One of the greatest poets of the twentieth-century, Langston Hughes used his platform to shed light on what it was like for people of color during the Harlem Renaissance in America. Dream Variations is a great tool I heartily recommend to other teachers to introduce their students to the civil rights movement.
12. "The Games in My Room" by Kenn Nesbitt
Kenn Nesbitt keeps his finger on the pulse of popular video games in this poem, which constantly get smiles from my students who love to play games. Kenn Nesbitt is a great poetry writer that entices my students to read.
13. "Masks" by Shel Silverstein
Short but sweet, Masks tells the story of two people putting on a false face because that's what society expects. I use this poem to teach my students about being true to yourself. It makes an excellent writing prompt as well!
14. "Be Glad Your Nose is on Your Face" by Jack Prelutsky
Taking a note from the absurdity of Shel Silverstein and Kenn Nesbitt, this poem by Jack Prelutsky takes a nonsensical look at the body's anatomy and postures that it is a good thing our nose is in the middle of our faces. My students love it!
15. "A Book is Like" by Kathy Leeuwenburg
Kathy Leeuwenburg captures the true essence of the transformative power of a book in my student's life with this poem. A Book is Like equates stories to fragrant flowers and trusted friends.
16. "My Cat Knows Karate" by Kenn Nesbitt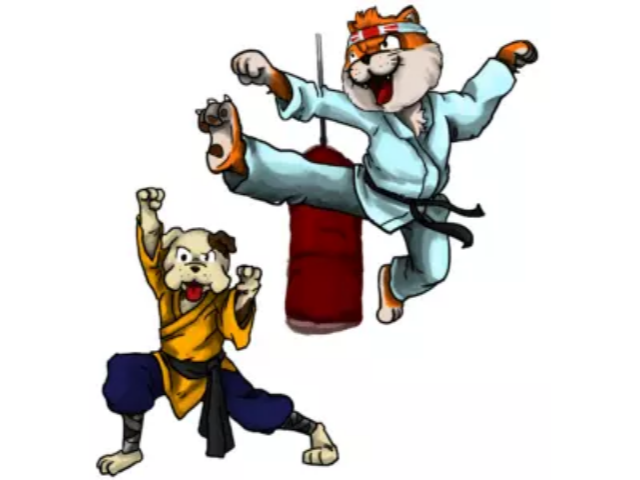 Kenn Nesbitt proves once again that he is a master of the funny poem genre with My Cat Knows Karate, and is perfect for taking a break from more serious topics. My students absolutely adore Kenn Nesbitt and his way of finding the funny in the mundane.
17. "The Voice" by Shel Silverstein
A slight departure from his more nonsensical works, The Voice is a great tool that I use to teach my students to trust their inner voice and go with their gut feeling. I use this poem and other select 4th grade read alouds to instill in my students what it means to stick up for themselves.
18. "Being Brave at Night" by Edgar Guest
Being Brave at Night is truly a short form love letter to all the amazing dads that fight off the monsters under the bed. Told from the perspective of a child, my students often relate to the narrator and are even inspired to write about vanquishing their own monsters.
19. "Put Something In" by Shel Silverstein
Sometimes you have to do something silly to get those imaginative juices flowing. No one knows that better about 4th-grade poems than Shel Silverstein, and he expresses it so simply in this short poem. I use the prompts in Put Something In to compel my students to do some of their own poetry writing.
20. "Summer Night" by Langston Hughes
Langston Hughes paints a somber but beautiful picture of one summer night in Harlem when the noise finally dies down and the narrator attempts to get some rest. My students become immersed in the world he writes and I thoroughly enjoy getting to guide students in a discussion about how emotions drive poetry.
21. "Wind on the Hill" by A.A. Milne
Written by the author who wrote about the famous bear Winnie-the-Pooh, Wind on the Hill offers a more introspective look into life, with the narrator describing a particularly windy day out. My students and I often have great introspective discussions using this poem.
22. "The Moon" by Robert Louis Stevenson
Famous for adventure novels and other 4th grade books such as Treasure Island, this poem by Robert Louis Stevenson reads much more like a lullaby to the night and its inhabitants trying to catch some shut-eye. I like to use this poem to connect poetry to literature and get my students interested in the written word.
23. "I Think My Dad is Dracula" by Kenn Nesbitt
My students love this hilarious take on seeing daily life through the eyes of other children. I Think My Dad is Dracula chronicles the evidence a young narrator has collected that may or may not confirm that their father is an undead human.
24. "Yip-Yip-Woof!" by Kristin Frederick
An adorable piece on two different breeds of dogsdog, this poem by Kristin Frederick introduces my students to the trials and tribulations of pet ownership in the cutest way.
25. "Spring Break" by April Halprin Wayland
Spring Break reads like a page out of April Halprin Wayland's personal diary yet remains fresh and classic. In this poem, the narrator describes the clouds as their family takes a drive in a rented convertible. I often use this poem as an ice breaker after summer vacation.
26. "String and Ribbon" by Reilly Gandell
Featuring an adorably detailed and cozy portrait of a cat written by Reilly Gandall. My students love this curious poem about a lazy cat who enjoys sunbathing in her owner's window.
27. "Lunchbox Love Note" by Kenn Nesbitt
Kenn Nesbitt does it again with this sweet poem about young love. Curious about who has left a love letter in their lunchbox, the narrator postulates it could be any number of classmates but is mortified to find out that in the end, it was their mom all along!
28. "From a Railway Carriage" by Robert Louis Stevenson
Robert Louis Stevenson uses his words to paint a picture of scenes someone would see from a railcar or train, including glimpses of a mill by a river and a child gathering brambles. I often use this poem to illustrate to my students class structure within our society.
29. "The Caterpillar" by Robert Graves
Finishing off my list is The Caterpillar by Robert Graves. The poem is told from the perspective of one hungry caterpillar, munching and nibbling its way through life. All at once simple and elegant, my students love re-reading this poem again and again.
Final Thoughts
Whether I'm teaching the hilarious Shel Silverstein and Kenn Nesbitt or I'm looking to get my students into deeper, more introspective work such as Langston Hughes and Robert Louis Stevenson, my students absolutely adore this list of fourth-grade poems.
I use these poems in my curriculum to not only get my students into the written word as readers but to help in their writing as well. From acrostic poems to reflective and thought-provoking poetry, your fourth-grade students will be introduced to new ways of reading and writing.
Last Updated on May 13, 2022 by Emily